If you are looking for a way to delete your Flipkart Account permanently, then please read on to find comprehensive guide to remove your account in Flipkart.
It is well known that Flipkart is one of the fastest-growing eCommerce companies in the Indian market. With more than 90 million products, it has something for everyone.
However, if you want to delete your Flipkart account permanently, this article will help you. You can quickly delete your account with a few clicks in 2 minutes.
We have explained the process through a step-by-step procedure on " How To Delete Flipkart Account". Keep reading!
How To Delete Flipkart Account in Easy Steps
Before we start, if you want to deactivate your Flipkart account nd instead of deleting, you can try the link given.
However, if you are are having trouble deactivating your account, these steps can help you out. Follow these give step-by-step procedures, and your account will be deleted successfully.
Step 1 – Log into Flipkart using your email address or mobile number.
Step 2 – Select 'My Account' from the menu.
Step 3 – Tap on 'My Profile'.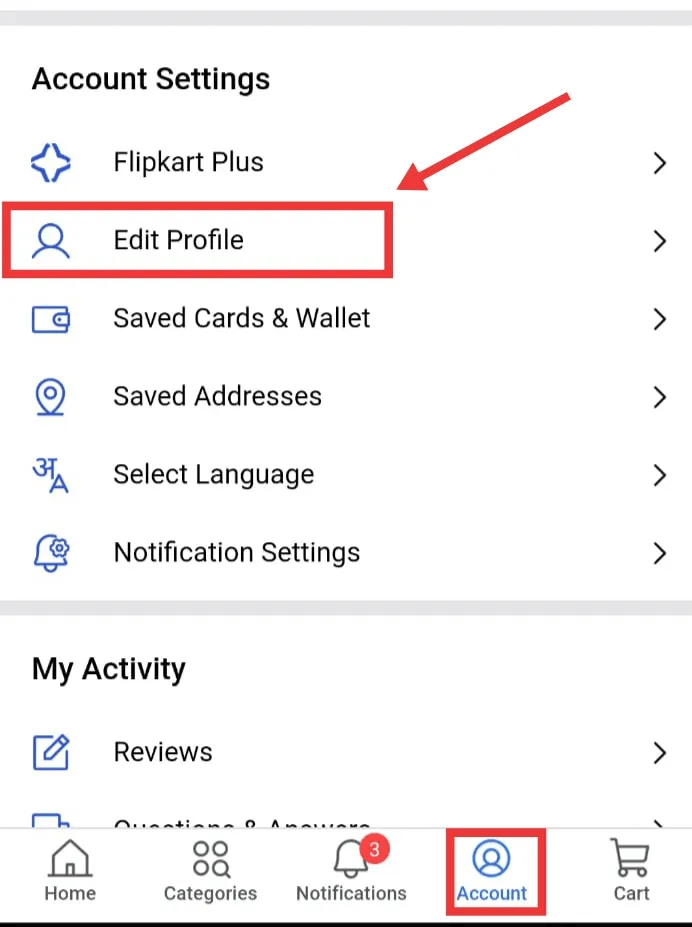 Step 4 – There will be an option for 'Account Settings'.
Step 5 – Click 'Deactivate Account' at the bottom of the same page.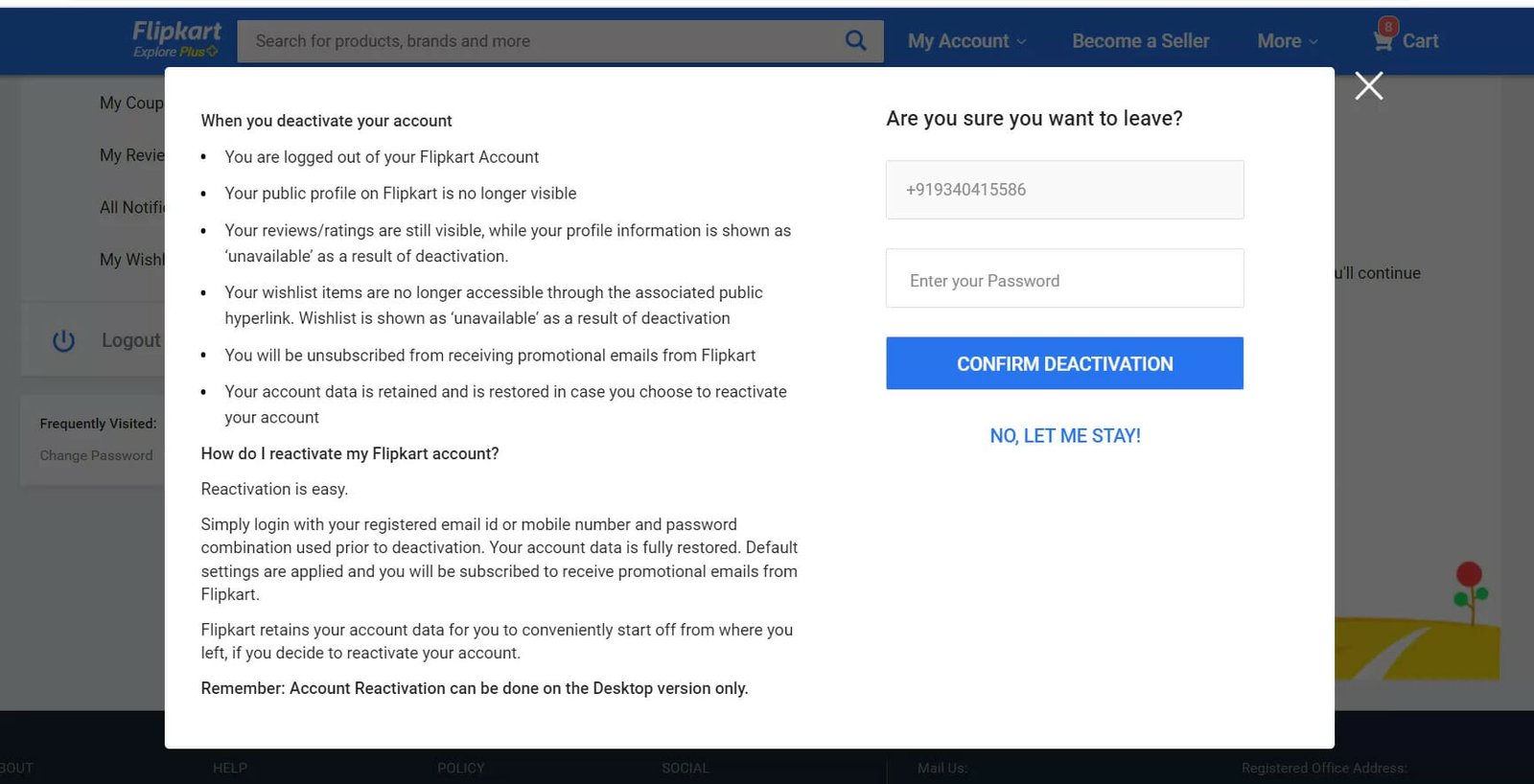 Step 7- For confirmation, click 'Okay'.
Step 8 – Your Flipkart account has been successfully deactivated!
Also read – How To Upload WhatsApp Status Without Losing Quality
How To Delete Flipkart Seller Account?
There are differences between deleting a Flipkart Seller account and a normal account. It does not have its tab or page here because Flipkart wants to retain its sellers and customers like every other brand.
So, if you want to accomplish this, you must notify Flipkart that you no longer wish to be part of the seller community. If you wish to delete the account permanently, follow the steps below to ping Flipkart.
In the upper right corner, click the three dots to access the Flipkart seller panel.
After that, tap "contact seller support ".
Scrolling down, You can select the 'account related' option from the left navigation bar.
Then click on 'holiday-related queries'.
You can select any of the default FAQs from here.
You will need to create a ticket this time. Here, tap 'No, create seller support ticket'.
As a result, you will be redirected to a page where you must fill in the subject line "I want to delete my seller account permanently" to provide the details you choose and submit the ticket.
You will receive a call from the Flipkart seller support team within a few hours or the following day, asking for help deleting your seller account.
What happens if I deactivate my Flipkart account?
When you deactivate your Flipkart account, all the information that belongs to you will be deleted, including your order history, saved addresses, and your payment method information.
The following are the types of changes that you will notice in your account when you deactivate it.
Upon logging out of your account, all of your past devices where you logged in will be logged out as well.
Nothing will be visible to other people on your public profile.
The ratings and reviews will still be available for users to view, but they will no longer be accessible to anyone else.
Due to the deactivation of your account, the information you provided will be visible to others but unavailable to you.
You can no longer access any public URLs for the products or items you have added to your wish list.
Also read – How to Delete Flipkart Search History in 2023
FAQs
Hopefully, after following these steps, you will be able to delete your Flipkart account successfully. We hope you found this information helpful and all queries have been solved.