In this article, we will share super simple and working some tips on how to upload WhatsApp status without losing quality.
WhatsApp has become one of the most popular messaging platforms in the world, with over 2 billion active users. In addition to messaging, users can also post "statuses" which are photos or videos that disappear after 24 hours.
While this feature is fun and useful for sharing moments with friends and family, users often face the problem of losing quality when uploading status.
How To Upload WhatsApp Status Without Losing Quality – 3 Easy Methods
Change WhatsApp Settings – Method 1
To change WhatsApp settings and upload status without losing its quality, you can follow these steps: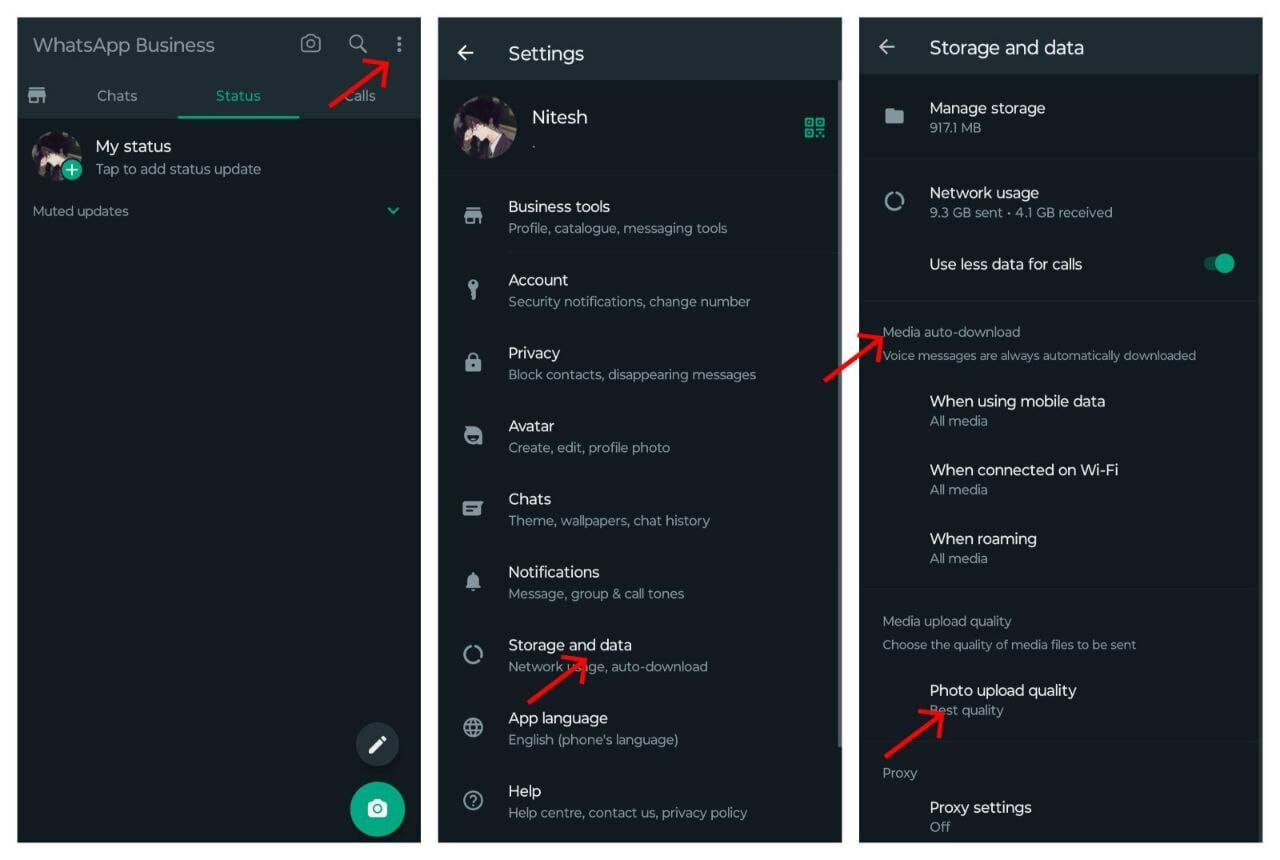 Launch the WhatsApp application on your smartphone.
On the top right corner of the screen, you'll see three dots (menu icon). Tap on it to access the settings menu.
Open Settings: From the drop-down menu, select "Settings." This will open the WhatsApp settings.
Select "Storage and data": In the settings menu, look for an option called "Storage and data" or similar wording. Tap on it to open storage and data settings.
Change Media Visibility: Look for an option called "Media visibility" or "Show media in gallery" and make sure it is enabled. This will ensure that media files, including your status updates, are saved in your phone's gallery without compression.
Change Media Upload Quality: Below "Media Auto-Download" find "Media Upload Quality" and set it to Best Quality.
Please note WhatsApp may still apply some compression to the media files to optimize network usage, but following these steps will help minimize the loss of quality.
Also Read: How to Activate Call Waiting in Airtel, Jio and Vi – 3 Working Methods
Sending WhatsApp Status With out losing Quality Using Third-party Apps – Method 2

PureStatus is a mobile application designed to enable users to upload high-quality WhatsApp statuses without any loss of resolution or image quality.
To use PureStatus App, follow these simple steps:
First, search for "PureStatus" in your device's app store (available for both iOS and Android).
Download and install the app on your smartphone.
Once installed, from the app's home screen, choose the media file (photo or video) that you want to upload as a WhatsApp status.
Upload to WhatsApp: Once you are satisfied with the customization, tap the "Upload" button within the app.
PureStatus will automatically prepare your media file for WhatsApp, ensuring it maintains the highest quality possible.
Sending WhatsApp Status With out losing Quality Using WhatsApp Web – Method 3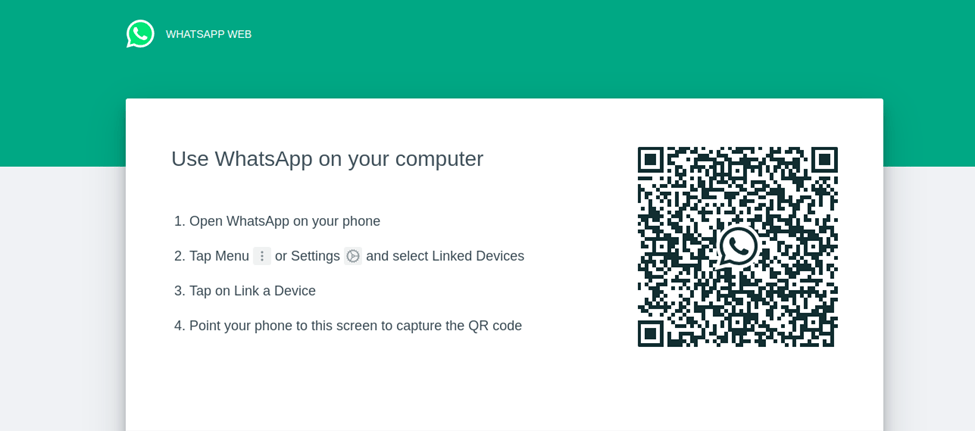 WhatsApp Web is a web-based version of WhatsApp that allows you to use the messaging platform on your computer.
Use WhatsApp Web If you're uploading a photo or video from your computer, you can use WhatsApp Web to upload it without losing quality.
Also Read: How to Send Gift Message in Instagram – 5 Simple Steps
How To Use WhatsApp Web to Send Status
Open a web browser on your computer.
Visit web.whatsapp.com.
On your phone, open the WhatsApp app.
Go to the Chats tab in the app.
Tap on the three-dot menu icon.
Select "WhatsApp Web" from the menu options.
A QR code scanner will open on your phone's screen.
Scan the QR code displayed on the web.whatsapp.com page using your phone's QR code scanner.
Once the QR code is successfully scanned, your WhatsApp account will be logged in on your computer.
You can now upload photos and videos from your computer to WhatsApp.
The uploaded media will retain its original quality without any loss of resolution or quality.