Looking to buy the best Laptop under 30000 ?
Read on to find the Top 5 Laptops under 30000 available currently. You can get decent spec'd, good built and moderate powerful laptops at this price point. These devices can easily handle daily routine activities, basic gaming and serve your entertainment purposes.
If you are a student who do project work or professional who works in MS Office and even for a home maker , these budget laptops are the perfect choice. You can expect the below minimum specifications in the laptops at this price range.
i3 Processor / A10/A12 Processor
4GB/8GB RAM
1TB HDD
2GB-4GB Entry-Level Graphics Card (Optional)
15.6″ Screen with 1366 x 768 pixels
Avoid These Mistakes When Buying Laptop under 30000
💻 Buying Laptop with dated ( old generation ) Processors. Don't go less than 8th Gen Intel processors
💻 Selecting device with less than 4GB RAM
💻 Expensive Laptops are NOT always the best choice
💻 Going for Laptops with less ports. Make sure sufficient port connectivity is available.
We Highly recommend you to read the Useful Laptop Buying Guide at the end of the article to get an in-depth knowledge about all the tech used in the latest Laptops.
Below, we have listed the top 5 laptops under 30000. They are either powered by Intel i3 or AMD processors. New Ryzen processors are good and also cost effective, so for people with tight budget check out the Ryzen powered Laptops. Still, Intel models score on performance. With this, let's check out the best laptops to buy in 30000 in India.
Please note currently some Laptops are Currently Out of Stock in India because of shipment delays due to pandemic situation
Best Laptops under 30000 in India – Jan 2021
Asus VivoBook 14 Laptop
Asus Vivobook 14 laptops are known to stuff up to date specifications at a reasonable price and could compromise on the built quality. This model comes with great specifications such as Intel i3 Processor , FHD Display, 4GB RAM and 1TB HDD running Windows 10.
If you have used Asus laptops before this should make you right at home. This is one of the best laptop under 30000 you can get currently.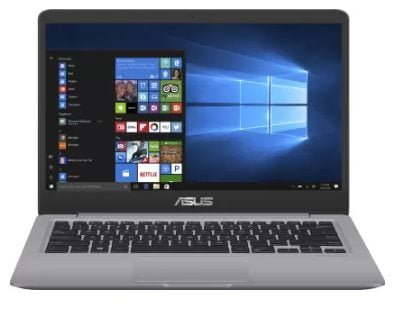 Specifications
10th Gen Intel i3 Processor
14-inch Full HD display
4GB RAM & 1TB HDD
Windows 10 Home
Ports – 1 x hdmi / 2 x usb 3.0 port / 1 x usb 2.0 port / 4-in-1 Card Reader/ No CD drive
3 cell battery
Pros
✔ Great specifications at this price
✔ Value for money
✔ Battery backup
✔ Compact and light wieght
Cons
X None
Lenovo Ideapad 330
Lenovo Ideapad 330 series laptop caters for the budget users by providing great specifications like Intel i3 Processor, Anti-glare display and Windows 10 pre-loaded at a bargain price. The device is also lenient in offering many ports including the HDMI at this range.
However, you may need to keep the charger handy all the times since the battery backup is the only negative in this laptop. Definitely consider this laptop if you want a all round machine to take care of daily needs.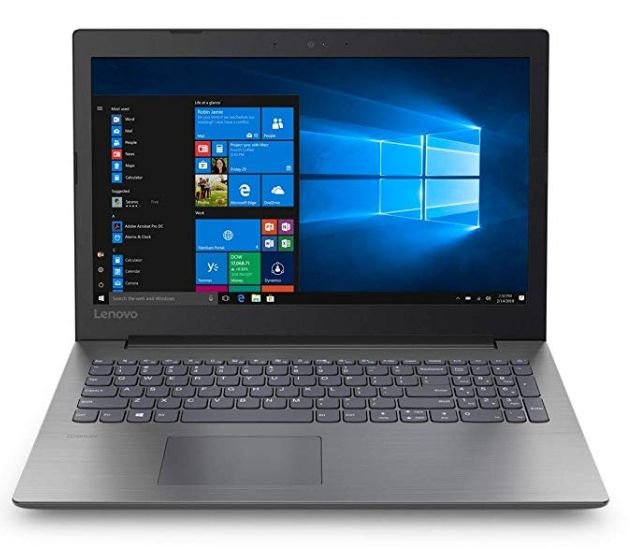 Specifications
2.3 GHz 7th Generation Intel core i3-7020U processor
15.6-inch Full HD (1920×1080) Anti-glare Display
4GB RAM and 1 TB HDD (5400RPM)
Windows 10 Home
Ports – 1 x hdmi / 1 x usb 3.0 port / 2 x usb 2.0 port / 4-in-1 Card Reader/ CD Drive Present
2 cell battery
Pros
✔ Good Built Quality
✔ Anti-glare & FHD display
✔ DVD Drive
Cons
X Battery backup is average
Also Read: The Ultimate Guide To Buy The Best Laptop Under Rs 20,000
Asus Vivobook X510UA Laptop
Asus Vivobook 15 is the option if you want a premium looking and slim laptop. The device is lightweight Full HD display is great for both indoor and outdoors and is powered by latest generation i3 processor.
This is the perfect option if your main purpose if productivity and the use are mostly for office type of work. If you are fine with the lack of graphics card and a bit higher price, go for this.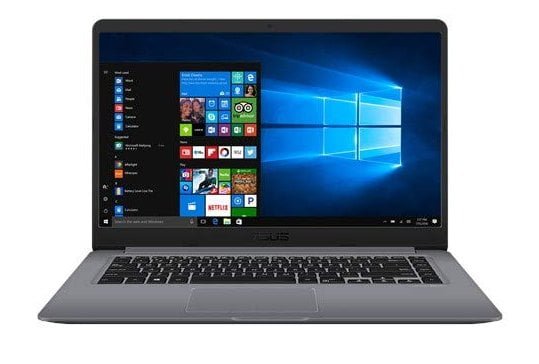 Specifications
8th Gen Core i3-8130U Processor / AMD Quad Core R5-2500 Processor
15.6-inch Full HD 60Hz Display with anti-glare panel
4GB RAM and 1 TB HDD (5400RPM)
Windows 10 Home
Ports – 1 x hdmi / 1 x usb 3.0 port / 2 x usb 2.0 port / No CD drive
3 cell battery
Pros
✔ Stunning Looks
✔ Great display
✔ Powerful Specifications
Cons
X Priced a bit higher
HP 15Q Core Laptop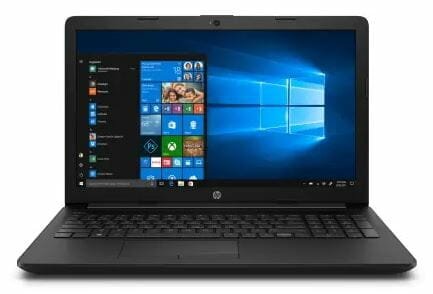 HP is a very reliable brand even if they are bit overpriced sometimes. HP series laptop often come with good configuration at a lesser price but they can improve on the built and design aspect.
This model packs the latest 8th gen i3 processor/AMD Ryzen , 4GB RAM, and Windows 10 built-in. If you want a safe option with all-round build and decent specifications for the cheap price, go for this.
Specifications
2.2GHz 8th Gen Intel Core i3-8130U processor/AMD Ryzen
15-inch HD display
4GB RAM & 1TB HDD ( 5400 RPM)
Windows 10 Home
4 cell battery
Ports – 1 x hdmi / 2 x usb 3.0 port / 1 x usb 2.0 port / 4-in-1 Card Reader/ No CD drive
Pros
✔ HP Brand
✔ Good Battery backup
✔ Powerful specifications
Cons
X Average Built Quality
X Only HD display
Also Read: The Best Smartphones To Buy Under Rs 15,000
Acer Aspire 3 Laptop
Acer Aspire series laptops is a very good Laptop which again provides you highest specifications one can get at under 3000 price range. Like the Asus Vivobook, Acer Aspire offers you good built, higher storage and port options compared to its competitors.
It comes with both Intel i3 processor & AMD Ryzen 5 processor and we would advice to go for the Ryzen variant. There is also an Acer Aspire 5 Model around the Rs 30,000 price range so we have included that also. Though the specs are the same, Aspire 5 comes with better built and design.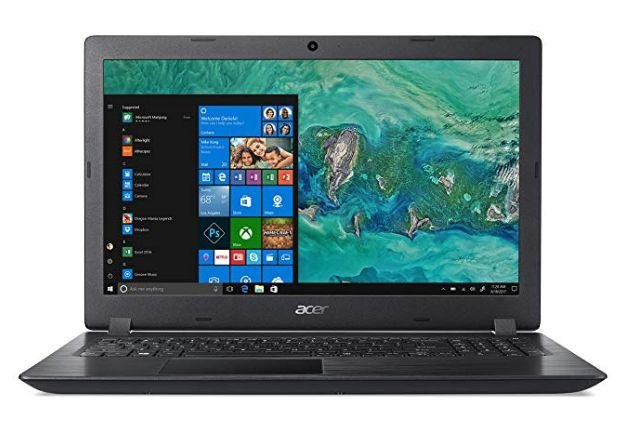 Specifications
8th Gen Core i3-8130U Processor / AMD Ryzen 5 Processor
15.6″ Full HD 1920 x 1080, high-brightness Acer ComfyViewTM LEDbacklit TFT LCD
4GB RAM and 1 TB HDD (5400RPM)
Windows 10 Home
Ports – 1 x hdmi / 1 x usb 3.0 port / 2 x usb 2.0 port / 4-in-1 Card Reader/ No CD drive
2 cell battery
Pros
✔ Great Specs at this price with Ryzen option
✔ Stunning FHD+ display and build
✔ Value for Money device
Cons
X Average Battery backup
Editor's Choice for the Best Laptops under 30000
These are the 5 top laptops to buy under 30000 in India which scores well in all departments.
Buying Guide For Laptop Under 30000 in India
Screen Size & Resolution
Generally, Laptops come in 15-inch in this budget of Rs 30,000. However, you do get few options with smaller screen size if you are looking for a more portable machine. So based on your need for the Laptop, select the screen size. Our advise is to choose the 15-inch one since it is a good balance between not being too small or too big.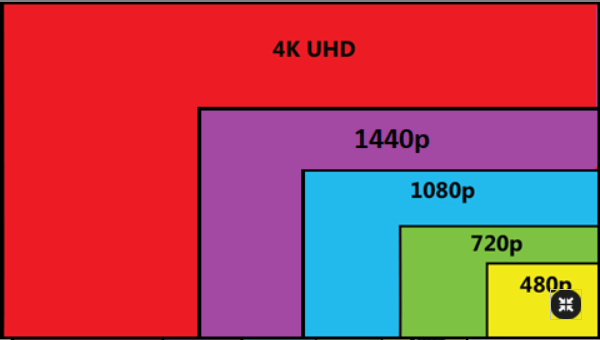 Next, one of the critical point to consider is the resolution of display. At this price range, laptops with HD display will be available. However, if you find a good deal on Laptop with FHD display and also decent specs, go for it. But don't sacrifice RAM capacity or Processor quality to buy a FHD screen laptop.
One other choice is 4K resolution, but you will not find a Laptop under 30000 with it since its mostly for gaming or high-end productive Laptop.
Processor ( CPU )
Intel i3 Processor , either 8th or 9th generation is a solid choice in Laptop at this segment. Avoid device running on 6th or 7th gen chipset. If choosing AMD, check out the new Ryzen which perform similar to Intel and also comes at low cost.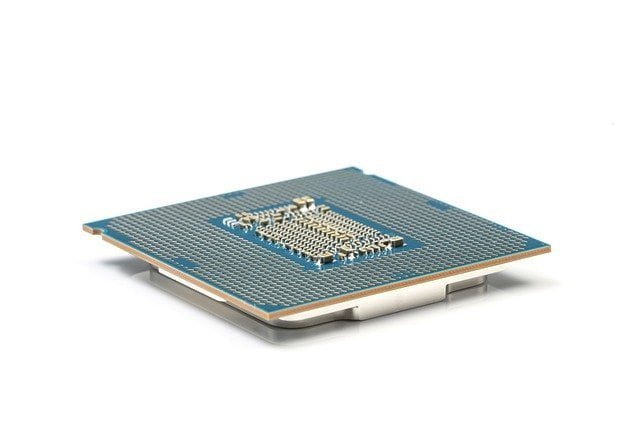 However, finalize your decision based on your need on whether you prefer more power or high storage.
Random Access Memory ( RAM )
RAM is an critical component in your Laptop which is responsible for the speed and smoothness of operation. For laptop under 30000 budget,4GB RAM is a must and all the choices we have listed has the same. It is better to check whether extra RAM slot is present in laptop for increasing RAM size in future if you plan to upgrade.
Operating System ( OS )
Laptop sold in India mostly run on Windows or Linux. Two important points to check on the OS of Laptop: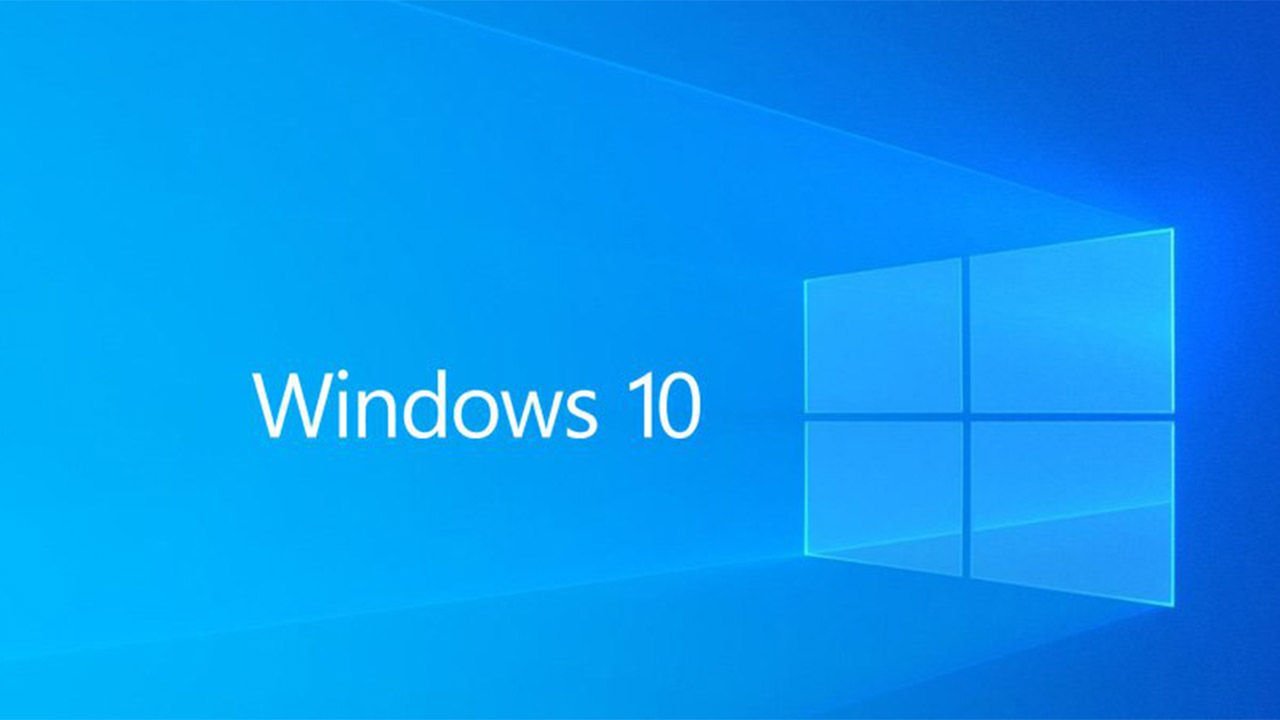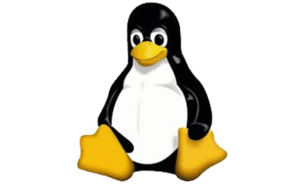 1. If you are a developer or Techie, go for laptops with Linux or even have Dual boot of both Windows & Linux. However, for a normal user we advise to select laptop running Windows out of box to make your setup and working easier.
2. Laptop without Windows built-in will be priced less, so you may need to manually install using your existing Windows Key. So for people with tight budget and needs cost-cutting, we advise to go for laptop under 30000 without Windows built-in.
Checklist for Buying Laptop under 30000
To sum up all the important points and factors to consider before buying the laptop, we have made a quick checklist to help you choosing the best laptop under 30K.
✔️ Laptop To Have at least HD resolution screen, if FHD available then better.
✔️ Processor is Intel i3 ( 8th or 9th Gen ) or AMD Ryzen 3 ( latest Gen )
✔️ Laptop To Have at least 1 USB-C port and HDMI port
✔️ Extra RAM Slot for Future memory expansion
✔️ 4-Cell Battery for longer backup
In case your requirement is for different budgets, please check our below posts:
Best Laptops under Rs 20,000 to buy in India
Best Laptops under Rs 40,000 to buy in India
Best Gaming Laptop to buy in India
Thanks for checking out the best laptops under 30000 in India. Hope it helped you make the correct decision. Don't forgot to subscribe our newsletter by filling out the simple details at the right side of the page and get, up to date with the latest on Laptops and all other gadgets.
Finally, shoot us with your comments if you feel we missed out on any good