Planning to Buy a Smart Watch now ?
You have come to the right place. Check out this informative guide on best smartwatch in India where we recommend you the best devices available in the market as of now.
Here, you will find detailed review, features, Pros and Cons of each smartwatch listed to help make your decision making easier.
Smartwatch is the new trend in personal tech product in India today. The wearable technology has improved and advanced immensely in the past year. To be connected seamlessly without having to check your mobile for new notifications frequently or to keep track of your personal fitness goals and for many more productivity activities, the new generation smartwatch does it all.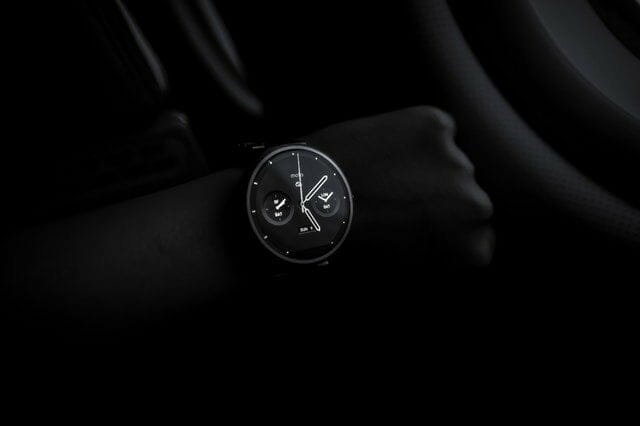 Smartwatch Benefits
Apart from replacing your standard watch, some of the main uses of smartwatch are:
Notifications & Alerts
Able to check your Facebook, Twitter, WhatsApp, SnapChat or other social notifications on the go without lifting your phones. On top of it, many devices allow 'Instant reply' from the smartwatch itself. Reminders, alarms can be set in your watch.
Call & Messaging
Basic functions of phone of attending a call or responding to a message can be done easily from your wrist. You don't need to take your phone from the pocket each time.
Fitness & Health Tracking
Help to track all your physical activities including running, cycling, swimming or any other form of exercise. Support to achieve you health goals easily and keep reminding you on the same even if you forget.
Advanced features like SpO2 blood oxygen monitor, ECG and heart rate monitor are very important. It takes care of you by monitoring your health 24×7.
Apps
Smartwatch support installing apps from Play Store or Apple App store. So you can install all the required apps directly in the watch and use them, without being dependent on the smartphone always.
Find Phone Feature
One of the best use of smartwatch is the 'Find Your Phone' feature. Many of us have the habit of misplacing your phone easily. You just have to link your phone with the device. Then, you'll be able to ring it through your watch, at push of a button and find the phone.
If you are planning to buy fitness tracker, check out our buying guide here for the list of best fitness band.
Best Smartwatch To Buy in India
Apple Watch Series 5
Apple Watch Series is the benchmark when it comes to a smartwatch. The premium device has the best design, display and hardware you could ask for. The new improved Apple Watch Series 5 has the advanced ECG App where you can record the test within 30 seconds.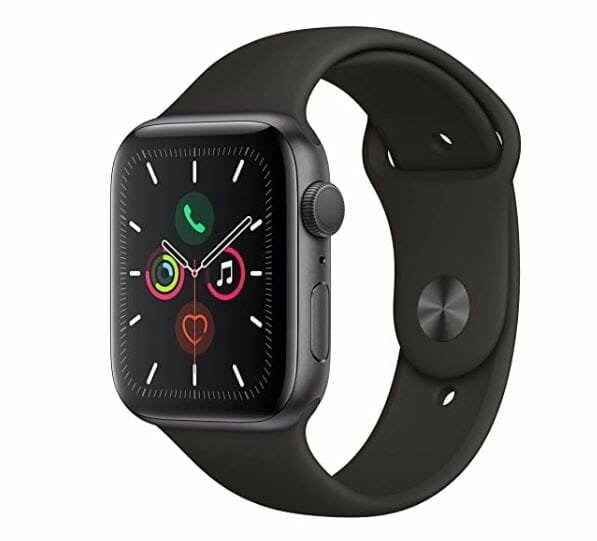 Apart from this, you get numerous features making this device one of the best buys for a smartwatch. However, the drawback is the high price, and also you can use it only with an Apple iPhone. It runs on Apple watchOS.
All this makes, Apple Watch Series 5 the best smartwatch to buy in India if you are in Apple Ecosystem.
Features
Always-On Retina Display
Check your heart rhythm with ECG App
Noise App Alerts to inform loud surroundings
Menstrual heath cycle tracking feature
Advanced Workout metrics along with In-built GPS with water resistant up to 50 metres helps in every type of exercise
Ability to stream your favorite music via Apple Music
App Store support to download the latest app very fast
Make call, send messages and even listen to music without using your phone
Emergency SOS & Fall detection helps you call for assistance
Hundreds of personalized watch faces
| Reason To Buy | Reason To Avoid |
| --- | --- |
| + Superior design and built quality | – Only for Apple Ecosystem |
| + Amazing display & Always-On mode | – Battery backup is not great |
| + ECG App & Fall detection | |
| + Many features usable with Apple ecosystem | |
| | |
Note: If you are planning to buy Apple Watch but constrained by budget, check out the Apple Watch 3 Series.
The difference between Watch 5 and 3 are mostly on the minor improvements in hardware and some new features. Some of the features which are present only in Watch 5 are:
ECG ( restricted to only US/UK/Europe for now)
Always-On Display
Fall Detection
Built-in Compass
If you are can overlook these, then go ahead and buy the Apple Watch 3 to save some cash.
Samsung Galaxy Active 2 Smartwatch
Samsung Galaxy Active 2 is the best smartwatch for people who are using android phones. The design, performance and built quality are on par with the Apple Watch series.
It makes good buy if you are looking for a premium smartwatch to buy in India. Super AMOLED display with always-on, various activity tracking and features make it one of the best buy device. It runs on Tizen OS.
Also, the ECG App will be coming to this device as OTA update, confirmed by the company.
Features
Big 1.4-inch Super AMOLED display with minimal border
Many variety of downloadable 3rd party apps
Has IP68 and 5ATM water and dust resistance rating for no worry on usage in rough condition
Battery backup is more than one day with normal use
24/7 Activity Tracking – 4 stage Sleep, Activity with continuous HRM and Stress monitoring
39 built in trackers with 50m Water Resistance
Support for iPhone 5 and above, iOS 9.0 or above
| Reason To Buy | Reason To Avoid |
| --- | --- |
| + Attractive Design & Quality built | – Step/Calorie Tracking can be inaccurate sometimes |
| + Amazing AMOLED display with Thin Bezels | – Battery life is not good |
| + IP68 & 5ATM rating | |
| + Works on Android & Apple Smartphones | |
| | |
Also Read: Best Action Camera To Buy in India – Ultimate Buying Guide
Huawei Watch GT 2 Sport
Huawei Watch GT 2 Sport is the best value for money smartwatch if you are looking for device in premium segment. Design and built of the watch is very good. The device has 1.39-inch AMOLED display. Bluetooth 5.1 connectivity is present and it is compatible with both Android and iPhones.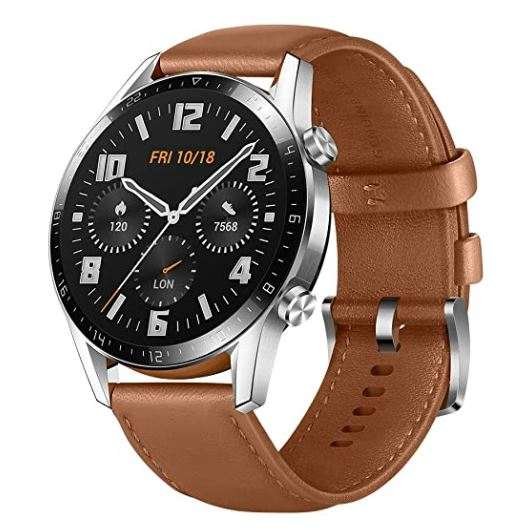 However, the highlight of the gadget is the Two weeks battery life which is quite impressive at this price since other competitors give only 1 or maximum of 2 days of battery backup.
It is powered by Kirin A1 processor comes with features such as 16 Main Tracking modes, Voice Notifications, GPS, Heart Rate Sensor, Sleep Monitoring and many more.
The other advantage of this watch is the accuracy in tracking be it fitness modes, heart rate and sleep monitor.
Features
1.39- inches circular HD AMOLED with NO flat tire at the bottom.
Always ON Screen with adjustable Brightness.
Battery backup from 8 to 14 days based on the usage type.
Very Light weight and compact.
Watch Strap is extremely comfortable and also easily replaceable.
Full integration with Whatsapp, Instagram, Message, Call, etc Notification Alerts ONLY.
Calling feature via watch itself and its very practical and useful.
Tracks both Night and Daytime sleep data.
Compatible with Android 4.4 or later and iOS 9.0 or later
Good Number of Watch faces in-built and many more of 3rd party faces can be installed separately.
Watch interface is Clean and easy to use, supported by 2 physical buttons.
Accurate built-in GPS, Compass, Memory to store apps & Music, Continuous Heart Rate monitoring, Sleep Tracker, Stress tracker, etc
Reason To Buy
Reason To Avoid
+ Battery backup from 9 to 14 based on usage
– No 3rd party App support
+ Very Accurate built-in GPS, Compass, Memory to store Music,
Continuous Heart Rate monitoring, Sleep Tracker, Stress tracker, etc
– No in-built Voice Assistant
+ Calling feature with Inbuilt Mic and speaker
+ Works on Android & Apple Smartphones
+ Good Design and Solid Built with comfortable Strap
Honor Magic Watch 2
Honor Magic Watch 2 is similar to the Huawei GT 2 in many ways except you get it at a lower price. The device comes with plenty of features which include SpO2 monitoring, 15-goal based fitness modes, Always-ON AMOLED display, wireless music playback and many more.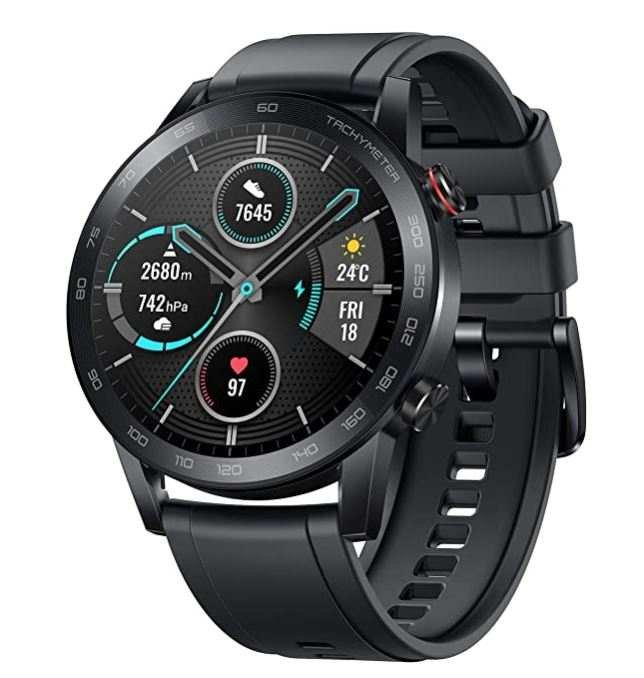 The attractive watch is made of refined 316L stainless steel, thus offering high strength to weight ratio and less susceptibility to nicks and scratches from everyday activities.
The gadget is focused on your health tracking with options like continuous heart rate tracking, stress monitoring,female cycle tracker and app for breathing exercise.
The call functionality and notification support for various apps like Messages, Instagram, WhatsApp, Finally, you get an impressive 5-7-days battery backup based on usage. This is the best smartwatch under Rs 10,000 in India you can buy.
Features
Track Oxygen Saturation Levels in the Bloodstream using SpO2
15 Goal-Based Fitness Modes with voice over guidance for real-time actionable advice
Built-in running app comes with 13 different running courses with real-time Voice Over guidance
Control music playback of your favorite tunes right from your wrist
Female Cycle Tracker to Log & Discover Your Menstrual Cycle Patterns & Fertility Window Days
Accurate built-in GPS, Compass, Memory to store apps & Music, Continuous Heart Rate monitoring, Sleep Tracker, Stress tracker, etc
Upto 7-days battery backup
Reason To Buy
Reason To Avoid
+ Battery backup from 5 to 7 days based on usage
– Limited support for iOS devices mainly
on Sensors
+ Accurate built-in GPS, Compass, Memory to store Music,
Continuous Heart Rate monitoring, Sleep Tracker, Stress tracker, etc
– Limited 3rd Part support
+ Calling feature with Inbuilt Mic and speaker
+ Breathing Exercise
+ Good Design and Solid Built with comfortable Strap
Huami Amazfit GTS Smart Watch
Huami Amazfit GTS Smart Watch is another good device if you are looking for well-built and sleek looking watch. It has premium quality body and amazing finish. The stunning 1.65" AMOLED bright colorful screen with always on display is nice and customizable UI us great.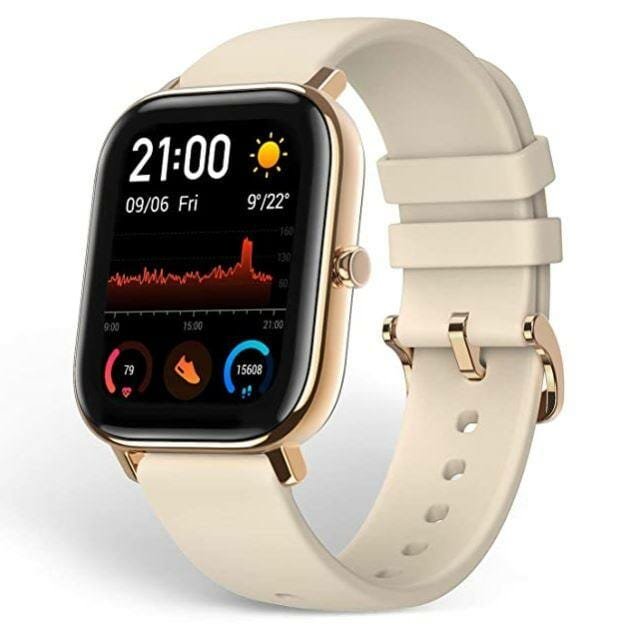 The display has Oleophobic coating for protection, 10-14 days of battery backup, in-built GPS, many modes for fitness tracking and customizable watch faces. Smart Notifications with customized vibrations is present to get all your important information right on your wrist.
The device is 5 ATM water-resistance which provides water resistance up to 50 meters. This is one of the top smartwatch in India, if you are looking for slim and square shaped dial with all the features.
Features
1.65-inch AMOLED Display & Editable Widgets
2.5D curved glass to the metal watch body making it Slim and Sleek
Always-On Display with Auto brightness
14 Days Battery backup
Water resistant to a depth of 50 meters
Supports 12 mainstream exercise modes – outdoor running, walking, outdoor cycling, indoor cycling, treadmill, elliptical trainer, climb, trail run, pool swimming, open water swimming, skiing, exercise.
24-hour high-precision heart-rate monitoring with PPG Sensor & Realbeats AI-Based Engine
Inbuilt GPS gives very precious accuracy
Gorilla glass 3 with anti fingerprint coating
Reason To Buy
Reason To Avoid
+ Battery backup from 10 to 14 days based on usage
– No Calling feature
+ Brilliant Built Quality & Apple Watch like Design
– Accuracy on tracking activities, heart rate can be
varying sometimes
+ Light Weight & Compact
+ Support for 3rd party Apps
Noise NoiseFit Fusion Hybrid SmartWatch
NoiseFit Fusion Hybrid Smartwatch is a blend of digital and analogue world with the striking 1.22″ full-color capacitive touch display and smart movement of mechanical hands.
This device is for people who want analog watch but with dial space for smart features like notifications on messages and activities like steps, heart beat and sleep monitor.
It has very good built quality made of robust stainless-steel dial and sapphire glass protection. It comes with Bluetooth BLE 4.2 and works smoothly with Android 5.0+ and iOS 8+ smartphones.
The features on the smart device includes quick reply option on notifications, 24×7 heart rate monitor, 5ATM rating and tracking modes like steps walked, distance covered, calories burned, sleep hours.
Features
Blend of Smart Mechanical hands and digital space in dial controlled by crown button
Built in stainless-steel and comes with sapphire glass protection
Always-On Display
5ATM rating for swimming and usage in water
Customizable Digital Watch Faces
Bluetooth BLE 4.2 and works smoothly with Android 5.0+ and iOS 8+ smartphones
Answer messages instantly with the quick reply option
3-axis acceleration sensor and 24×7 heart rate monitor that keeps track of your daily activity and health goals
Camera control, music , youtube & Find phone features
Very Good Battery Backup with 5-6 days in Smart Mode & 30 days in Analog Mode
Reason To Buy
Reason To Avoid
+ Stylish & Good Looking Device
– No Calling feature
+ Best Hybrid watch with both digital & analog
watch functions combined
– Accuracy is not good on tracking activities, heart rate monitoring
+ Battery backup is 5-8 days in smart mode
+ Reply to notifications and messages
Humai Amazfit Bip S
Humai Amazfit Bip S is a striking budget friendly watch which is light weight and comfortable. The device comes loaded with features such as always on display, able to view,receive all notifications on phone ,call alert,music change, track 10 sports mode and PPG heart rate sensor.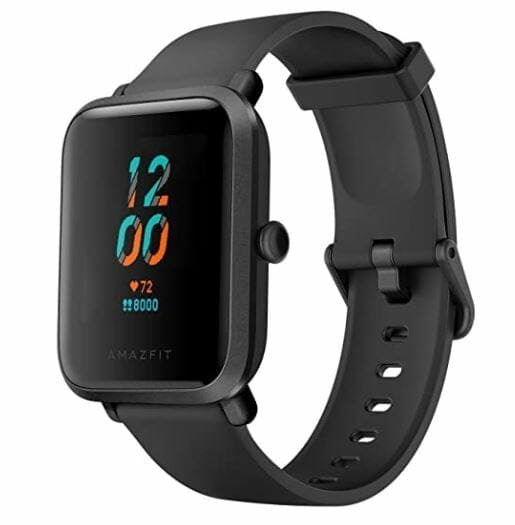 It has impressive 30-day battery backup and comes with 5ATM rating for water resistance. The device is made of 1.28-inch Transflective Always-On color touch display which is readable outdoors even under bright sunlight.
There is single button at the side which help you navigate the watch UI for various options.
Presence of GPS + GLONASS dual-mode positioning onboard for route tracking which makes it stand apart from all other smartwatches in this segment. Amazfit Bip S is one of the best budget smartwatch in India at this price.
Features
1.28″ Transflective Color TFT with resolution 176 x 176, 64 RGB color gamut and Always-on Display
Lightweight , slim at just 31g total weight and 11.4mm thickness
Supports 10 sports modes – Treadmill, Outdoor running, Walking, Indoor cycling, Outdoor cycling, Open water, Pool, Yoga, Elliptical trainer, Freestyle
5 ATM Water Resistance provides water resistance up to 50 meters
Huami-PAI Health Assessment System App helps to track complicated data and allows you to intuitively understand your physical state at a glance
Sony 28nm GPS chip performs even better in satellite search speed, positioning accuracy, and power consumption
Compatible on both android and iOS Smartphones
Includes Bluetooth 5.0, in built compass, ability to reject and silence calls, built-in GPS, app and call notifications, monitor heart rate, sleep tracking, weather forecast and music control.
Reason To Buy
Reason To Avoid
+ Great Battery Life
– Non AMOLED display is Dull and resolution is
also low making visibility average
+ Sony in-built GPS is accurate and consume less
power
– Watch Strap is sub-standard
+ Ultra light weight and Slim
+ Good Value for Money device
Also Read: Best Projector To Buy in India – Detailed Buying Guide
Realme Classic Smartwatch
Realme Smartwatch is one of the popular device in smartwatch category mainly due to the price and the features it offers.
For the price of Rs 3,500 the device and with Apple Watch design it comes with many features. Those include Real Time Heart Rate Monitor, Blood Oxygen Level Monitor (SpO2), Intelligent Activity Tracker (14 Sports Modes), IP68 Water Resistant and smart notifications. On top of this, it is promised to offer up to 9 days battery life.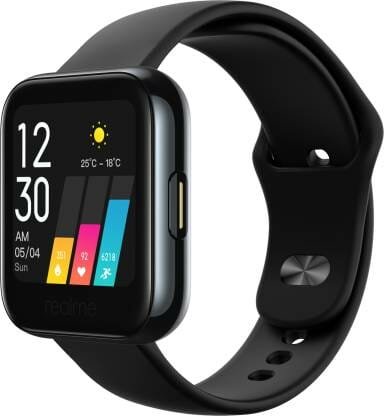 It is one of the best smartwatch to buy in India if you are a first time user and your budget is very limited. You will be able to use most of the features a smartwatch can offer in this device. However, the tracking accuracy and connectivity stability is not always 100% as per the actual user reviews.
But then at this price you don't have much choice other than the Noise Colorfit Pro 2 smartwatch which has similar design and features like Realme. It has better battery and extra features but in terms of support and updates, Realme could win the context.
Features
Big 3.5 cm (1.4-inch) touchscreen offers you a smooth touch and a seamless experience
12 stylish watch faces for you to personalize your screen & 100 more watch faces with Realme Link App
Blood Oxygen (SpO2) Level Monitor to measure your blood oxygen level easily
24 hours Heart rate Monitoring Sensor
Supports 14 sports modes, including Walk, Outdoor Run, Outdoor Cycle, Yoga, Badminton, Basketball, Football, Cricket, and more to track your fitness routine
Receive notifications for texts, calls, reminders & control Music and Camera
IP68 water-resistance rating
Reason To Buy
Reason To Avoid
+ Decent Value for money device
– Non AMOLED display is Dull and resolution is
also low making visibility average
+ Comes packed with features such as SpO2 monitor,
heart rate sensor, instant reply for notifications etc..
– Inaccurate in tracking activities, heart rate sensor &
sometimes connectivity issue is encountered
+ Bigger 1.4-inch Touch Display
+ Good Battery backup up to 4-5 days
Smartwatch Buying Guide
Check out the below points before you finalize the top smartwatch in India for your budget. This will help to make the correct buying decision as per your requirement as well.
Display & Dial in Smartwatch
The type of display used makes a huge difference in operating a smartwatch. Two types of display panel are used in smartwatches – AMOLED or TFT display.
AMOLED display comes with better clarity, brightness, touch sensitivity and looks very good on smartwatch. It will allow you to use the device under sunlight without any issues. The battery consumption will be higher due to this and the usually high priced smartwatches have AMOLED display.
TFT display are mainly present in budget smartwatch. They give you decent clarity and touch response but brightness will not be like the AMOLED panel. However, the battery life of the smartwatch will be more since these panel consume less power.
Operating System (OS)
At present, smartwatches are powered by three main operating systems – WatchOS , TizenOS and WearOS.
Apple's WatchOS is the segment leader in wearable smartwatch market with Apple Watch series. The features, optimization and advanced heath functions like ECG are supported by the OS with almost 99% accuracy. This makes WatchOS the best system to power a smartwatch. However, the downside is that it is present only in Apple Watch.
Tizen OS is Samsung's own system for powering its smartwatches. This OS has been improved drastically in the past few years and now it can works quite efficiently giving you a smooth working experience. Samsung Galaxy Watch are powered by Tizen OS
Google's WearOS powers majority of android based smartwatches. Recently, google has vastly improved wearOS in performance and added support for new features. This OS allows you to connect to Android PlayStore and download apps easily, just like smartphone.
Main point to remember is when buying a smartwatch , make sure its OS supports the smartphone which you are using.
Features & Connectivity
In 2020, smartwatches have started getting more features which was not even imagined two years back. Nobody would have though, an ECG could be done using Smartwatch and the report to taken in pdf format. Another one is the SpO2 monitor, where you can get you blood oxygen level.
These are possible with the inclusion of new sensors and chips in the smartwatch. As technology advance is made, more such useful and heath centric features will be included. However, for now senors for tracking fitness activities, 24 hour Heart Rate monitor, SpO2 monitor , Sleep tracker are some of the common features you need in the smartwatch.
Smartwatch connectivity with your phone is done primarily via Bluetooth. So make sure, the latest version of Bluetooth ( 5.0 ) is present in the smartwatch you are buying for stable connection and good range.
Brand Factor
Like any other product, the Brands which produce smartwatch is also an important factor when buying a device. Devices from well known brands like Apple or Samsung will indirectly give you the confidence of quality, frequent updates and service support.
On the other hand, a relatively new company in this segment like Realme could still attract customers due to their success in other category of devices like smartphones.
The final decision must be taken by you as to whether you are buying the product due to brand or just based on the merits of the product.
Frequently Asked Questions ( FAQ )