In this post, We have researched and listed out the Best Action Camera to buy in India which will give you the perfect balance between features, usability and accessories. So what is an Action Camera ?
Action Camera is a unique and useful gadget whose purpose is to capture different and crazy moments. Unlike the standard point and shoot or DSLR, Action Camera does it job when we are actually in an action moment. They can be fitted in a tripod, Selfie stick, Helmet or put in a waterproof case and dropped under water and so on. In this YouTube age where anyone can upload a video of his experience, travel or any action moment, Action Camera is an indispensable gadget.
Best Action Camera in India 2020
GoPro is one of the dominant names when it comes to action Camera along with YI brand. The products from these come with premium pricing. To give an informed decision for our readers we have given the best camera based on the price so that you can choose the camera within your budget. There are some good entry level Action Camera options as well apart from GoPro, so these are also given below.
Check out the best action camera in India for 2020 based on features and price !
Best Budget Action Camera
SJCAM SJ4000 Action Camera
SJCAM SJ4000 is an entry level Action Camera with basic specifications and a decent amount of features. The Action camera comes with Wifi and can take 1080p Full HD videos. Some of the features of the camera include Waterproof casing switch, 12MP sensor, Support wifi, Full HD display, Supports USB charging and Supports micro SD card.
The water-proof casing is provided along with the product allowing you to save cost. The camera produces good video out for the price and has 4-5hrs battery backup. The sore point here is the lack of image stabilization.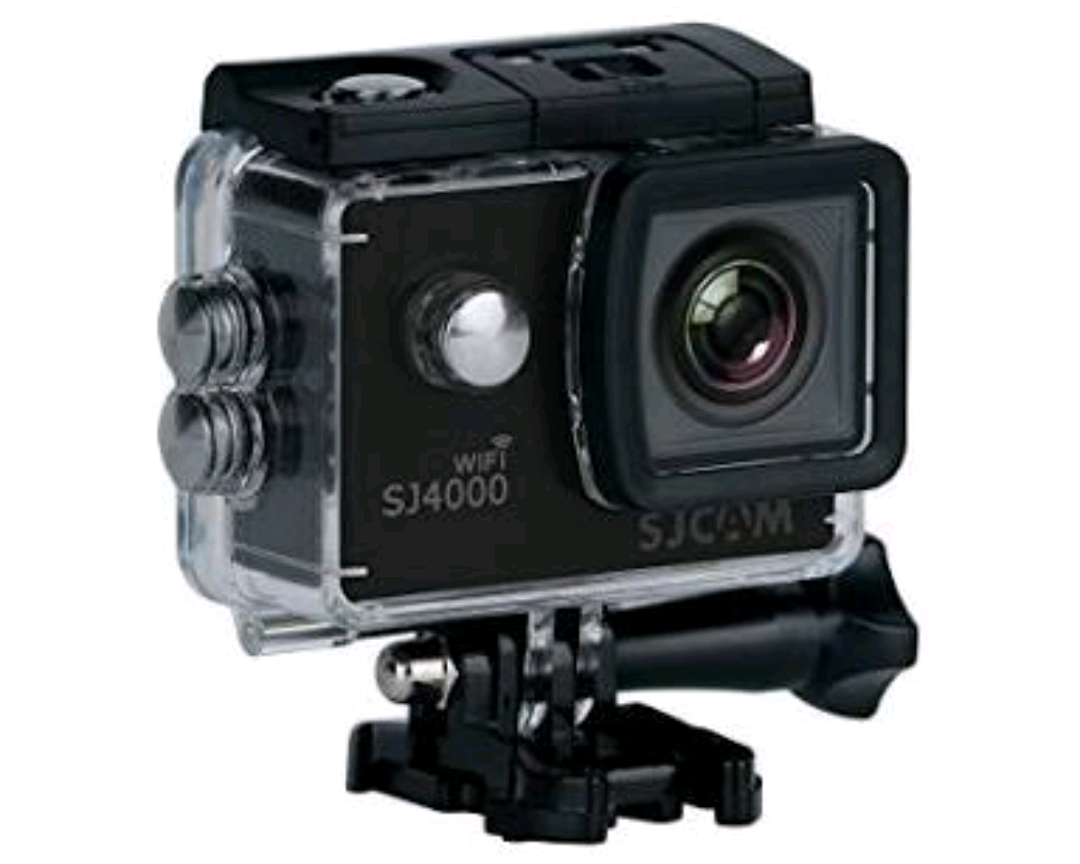 Why You Should Buy SJCAM Camera
Wifi to transfer pictures to your phone
Good built quality & professional looks
Good set of accessories
Dragon Touch Vision 4 Action Camera
Dragon Touch Vision is the latest popular choice in Action camera among beginners at a limited price. The camera gives great quality in day light, very compact with presence of 4 buttons on it for operation. The stability in 4K resolution is quite good thanks to EIS present.
On the whole it is easy to use , shoot rich and high-quality videos. You can connect to your Mobile through the Live DV app. The package comes with host of accessories including helmet mount to remote, bands, screws, and waterproof case. It is the best budget action camera in India currently.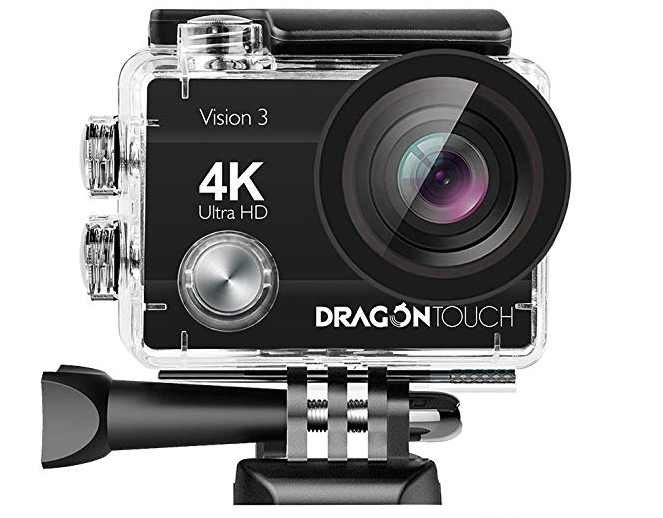 Why You Should Buy Dragon Touch Vision 4
Wireless Remote Control Wristband
Good Quality at day light
Value for Money camera & great set of accessories in box
YI 4K Action Camera
YI 4K Action Camera falls under the premium category where the price of the device will be around 20K or more. As expected the YI 4k camera comes with the capability of recording 4K/30fps (60mbps), 1080p/120fps, 720p/240fps video and 12MP photos using a 155° wide-angle lens.
On top of high speed Wifi, the device also has Bluetooth connectivity and the 2.1-inch display comes with gorilla glass to resist scratches. Camera with Sony IMX377 sensor and EIS gives you outstanding video and image output. The package comes with a free Selfie stick as well.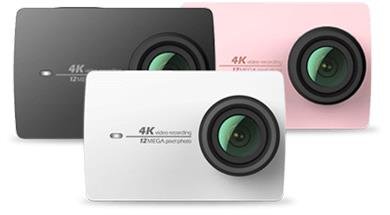 Why Buy YI 4K Action Camera
Premium features at under 10K price
4K recording, great video quality
155-degree Wide Angle lens
Note – If you want additional features like Voice control, Live streaming RAW image support, go for YI 4K+ Action Camera model.
Another option if you are looking for best action camera at budget price is Procus Rush . This Camera comes with hell a lot of accessories ( total of 19 ), so if you are going to use the camera for a variety of purpose then try this, however the video quality is strictly average.
Also Read: The Ultimate Guide to Buy the Best Monitor for your Desktop or PC
Best Premium Action Camera
DJI Osmo Action Camera
DJI Osmo Action Camera is your best bet if you are looking at premium action camera but cannot afford the GoPro series. This offers almost all the features & quality you get in Go Pro camera at a lesser price. DJI Osmo Action Camera is one of the best action camera in India at around 20k budget.
This action camera comes with Dual screen, 4K HDR video, 8x slow motion and UHD image quality. Rocksteady stabilization present is better than hyper-smooth present in Go Pro Series. Other highlight of this device is the dark light photography which is mind blowing .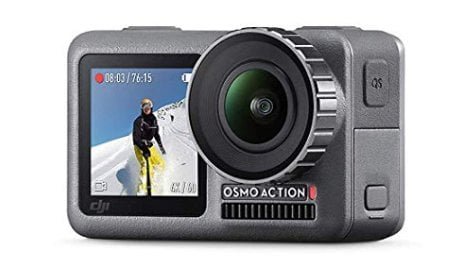 Why Buy DJI Osmo Action Camera
Shoots 4k without fisheye
More physical buttons
Sharper than GoPro
Amazing at low light performance
Also Read: Best Laptop to buy in India under Rs 50,000
GoPro Hero 8 Action Camera
GoPro are the best when it comes to Action Camera. Period. The quality of image and video along with the numerous features make it the best buy if you have the high price it cost. But you'll definitely get your money worth with this product.
Apart from the regular features, presence advanced features like voice commands, Bluetooth and RAW image support make it a great choice for the Pro user. The mounts and accessories for the camera also could be expensive.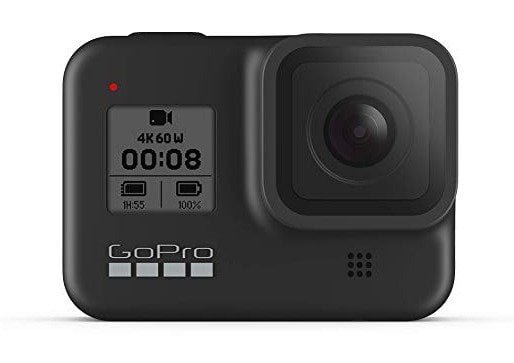 Why You Should Buy GoPro Hero 8
Best Action Camera available
Awesome stabilization
Hyperlapse videos
Higher bit rate video files
If you have no limit on the budget and want the best action camera experience with TRUE 360 degree video output, then check out the YI 360 VR Camera . It comes with awesome features like Dual Lens 5.7K Resolution, Panoramic camera with EIS and 4K Stitching Capability.
Ultimate Buying Guide for Action Camera in India
Picture Quality
For any camera, picture quality is the main factor which you need to focus on. At budget price, you can get Full HD resolution camera which will be enough for casual usage. However, 4K resolution action camera will give you excellent video quality and bring life to all the images. If you buying camera for Vlogging, Youtube Video or for any professional purpose definitely choose a action camera with 4K resolution. However if the requirement is only for casual usage, then FHD resolution camera should suffice.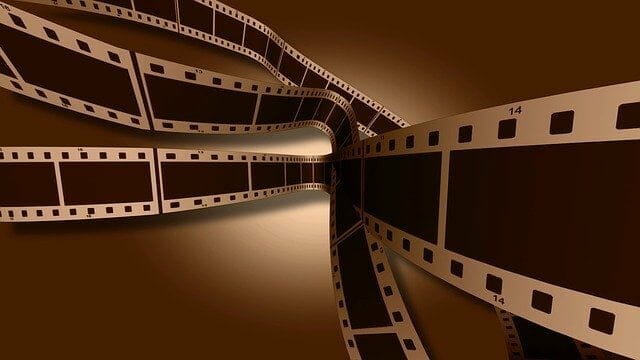 Apart from resolution, picture quality is dependent on frames per second (fps). So make sure you choose a device with at least 30fps or greater than that. Even the budget action camera SJCAM SJ4000 we suggested above supports 30fps , don't choose a model which has less than 30fps.
Durability
Action camera as we known is for dynamic photo and videography. So it should be ready to do its job in dust, water and hard roads. A well-built phone from renowned brand is one of the key factor you should look in. A brand like Go Pro or even the new entrant in action camera segment DJI OSM are specialist in this segment, so as a user you will have confidence buying a product from them.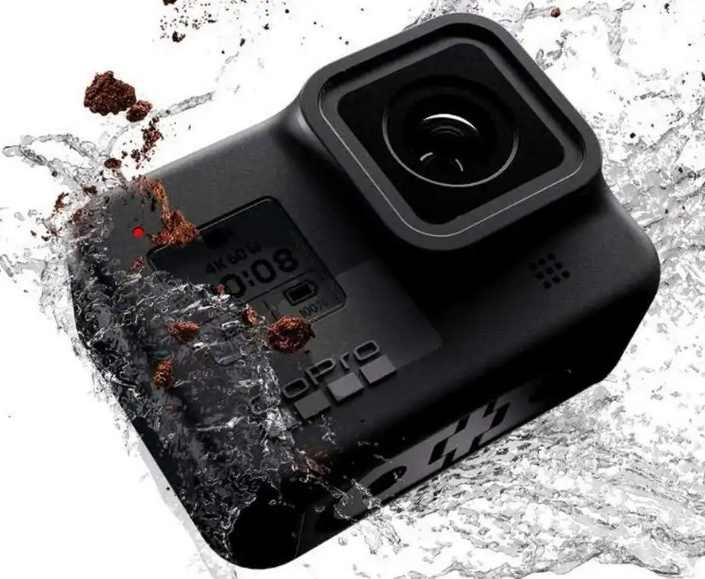 Another factor to check is the water/dust resistance of the action camera. Though, there are dedicated accessories for action camera that allows using it underwater or in dust, a IP certification will help and you will feel comfortable using the device in extreme conditions.
Special Features in Camera
To stand out in the crowd, the brands are introducing various new features in their action camera models continuously. For example, Go Pro has the hyper smooth 2.0 image stabilization algorithm which gives you super steady video quality even in shaky conditions or SJCAM which has Ambarella H22 chipset for precise colour reproduction and noise reduction.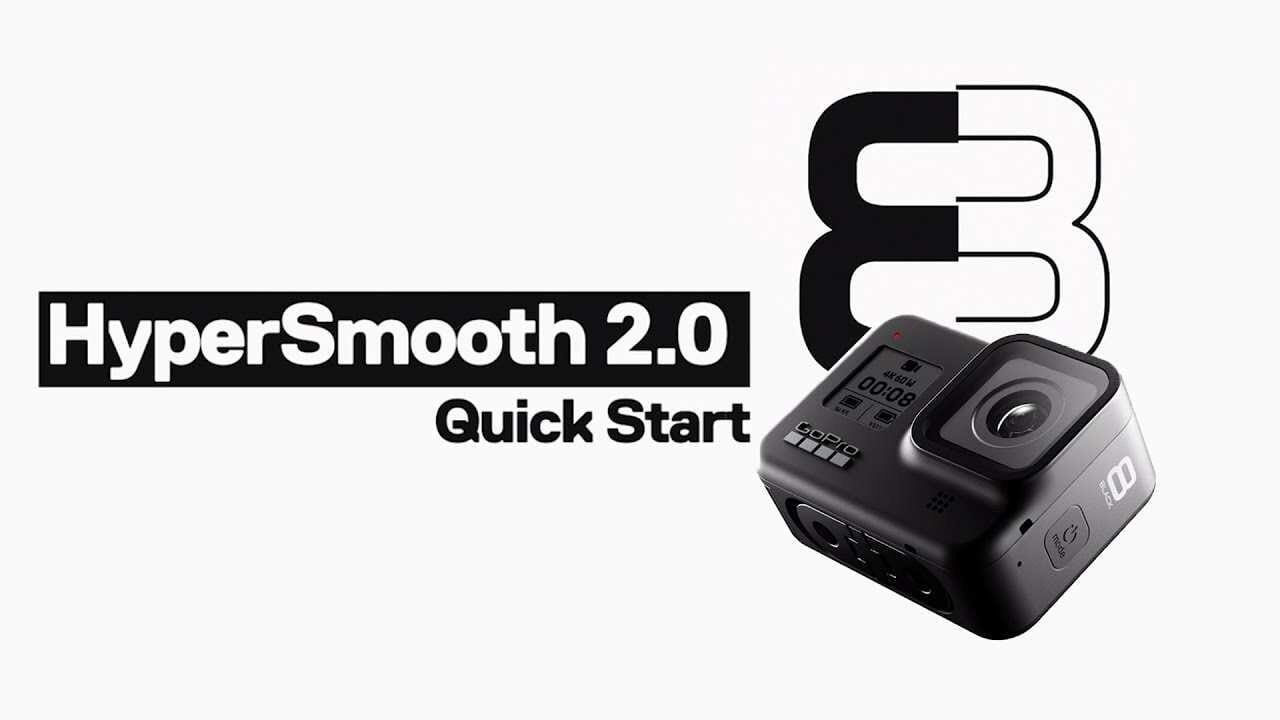 However, not every feature will be of importance to for you. So, it is very important to check on these features offered by each camera and pick one which suits the best.
Best Action Camera Buying Checklist
-> Action Camera to have at least Full HD or 4K resolution with minimum 30fps support
-> Battery backup should be more than 1 hour
-> Camera should offer accessories for outdoor, off-road, mounting etc..
-> At least 1 Year warranty for the device.
Let us know what you think about these best Action Camera selection which can be bought in India. If we have misses any good camera, please let us know in comments below.
Share this to your friends so that the guide could help them too! Subscribe to our blog to get instant notification on Best Buy posts and articles!