Projectors are great device which would allow you to experience the Theater effect for watching movies, slide through your favorite photos, helps in your business presentation and so on. Few years back, Projectors were considered a luxury for a home or business but now it has turned into a must have item. There are many reasons why this change came about and few of those are less cost, more compact device and easy access for every consumer. In this post, Best Projectors to buy in India we will elaborate on different parameters you need to check before buying a new Projector. Also, we recommend some of the best home projectors based on your budget and requirements.
What to check when choosing the best projector
For any good Projectors, one needs to check the following key features –
Projection size
Projector Type – LED/LCD/DLP
Viewing distance
Type of lens
Connectivity options
Resolution and projection size offered by the projector will impact the sharpness of the images or videos displayed via the device thereby impact your viewing experience. Viewing distance of the projector should be taken note based on your requirement such that optimal results are achieved while using the device. Also, it is advised to go for a projector with Full HD resolution if you want the best experience.
Majorly, the different types of projectors can be classified into LED, LCD or DLP. LED Projectors deliver light with better colors and has lesser energy consumption but lack brightness. Entry level and budget projectors are usually these types. LCD projectors are best mid-range devices which offer great color saturation and lesser noise making the viewing experience be it multimedia or text a pleasure. Finally, DLP is the best and it delivers outstanding picture quality along with better response time. Usually, the DLP projectors are high in cost and maintenance.
These days, projectors are seen as Television replacement for Home and business. So, it's natural that one should be conscious on choosing a projector with as many connectivity ports as possible. Apart from basic VGA, HDMI & AVI, try to get device with USB, USB-C ports and features like Inbuilt Wi-Fi, Miracast support and 3D video support etc. Plan well and buy a great device so the projector will serve all your needs and be future proof.
Now, let's check the list of best projectors you can buy in India 2019. The projectors will be listed in the order of entry-level to high-end devices which can be bought for both Home and Business purpose.
Best Projectors in India – April 2020
Best Budget Projectors to buy in India
EGATE i9 LED HD Projector
EGate is an Indian Company which comes up with a value for money and versatile Egate i9 LED HD Projector for your home. With HD support, 1500 Lumen brightness and upto 120'inch Screen display the projector satisfies the recommended conditions for a decent home projector.
Priced at under Rs 5,000 the device has HDMI/ VGA / USB / AV / Sd Card / Audio Out and can be connected to setup box or DVD drive making it the best choice for projector in India if you are on tight budget.
Why To Choose EGATE i9 Projector
Very Low Price
Upto 120-inch Display
HD Support
Connectivity ports
Also Read: The Best Monitors to Buy in India 2018
Vivibright GP90 LED Projector
The Vivibright GP90 LED Projector is the best option if you want both your business and home needs satisfied. This entry level projector comes with plethora of options which is perfect for Home Cinema experience and for data presentations.
With higher 3200 lumens brightness, 1080P support, in-built speaker and up to 166'inch screen size , 30,000hours led life , the GP90 device is the very good selection for your projector needs. The picture quality is stunning with huge port selection and setup box support.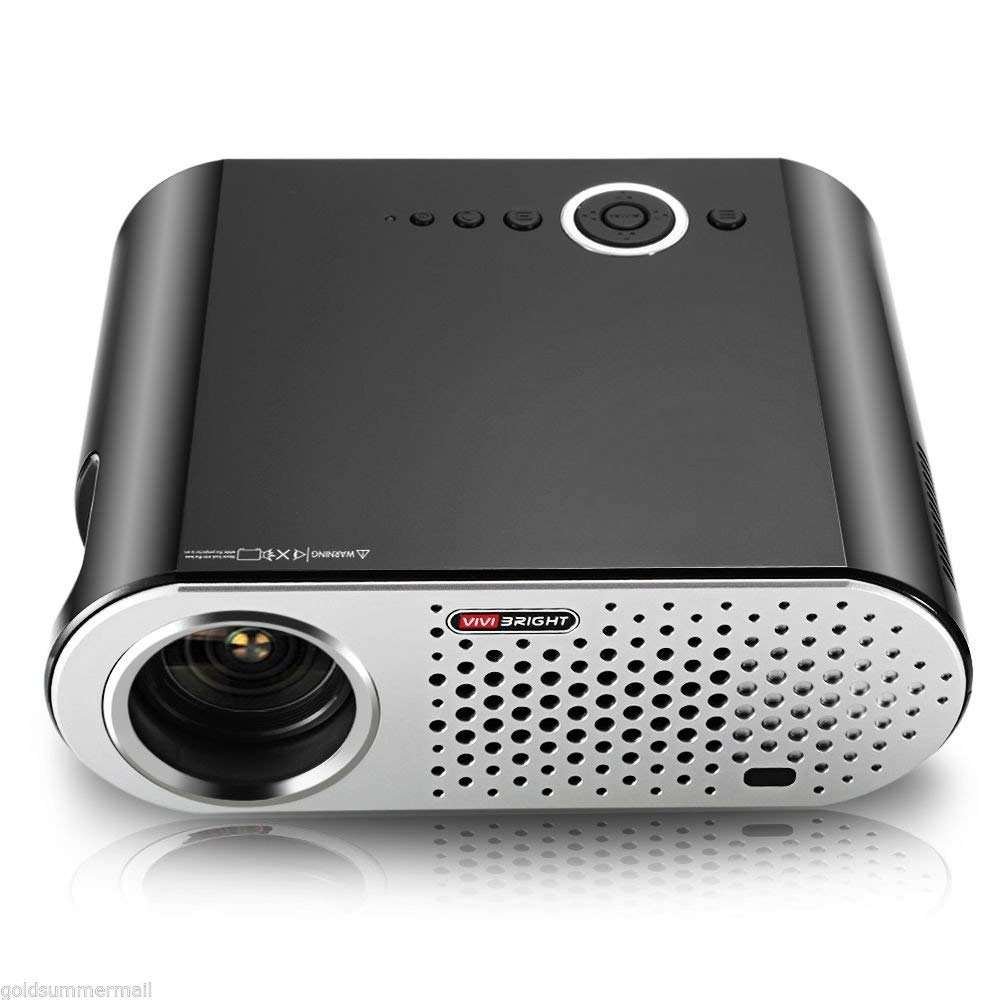 Why To Choose ViviBright G90 Projector
1080P Resolution
Upto 166-inch Display
In-built Speaker
Note – If you want Smart Projector at budget with Android, Wi-Fi and Bluetooth connectivity options as built-in, then check out the GP90UP variant for just a little increase in price.
Best Mid Range Projector to buy in India
BenQ MS 506-P DLP Projector
BenQ MS 506-P is a great option if you are looking for a projector to handle your business presentations and meetings. The SVGA picture quality reveals the acurate details in your content in crystal-clarity without any distortion and support full screen view of the PowerPoint, Excel, Word etc.
The contrast ratio of 13,000 to 1 allows the colors to be vivid and the 3200 Lumens provides superior visibility irrespective of lighting condition. With promised 10,000 hours of lamp running life, check this out if you are looking for projector to run your business.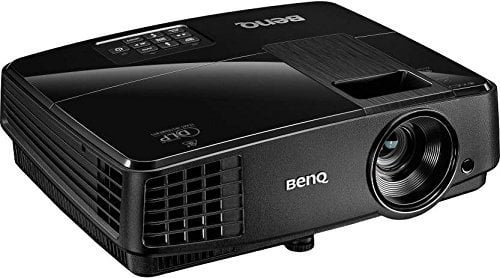 Why To Choose BenQ MS 506 Projector
SVGA Picture Quality
3200 Lumens Brightness
Best For Buiness Needs
10,000 Lamp Life
Epson EB-S41 SVGA Projector
When it comes to projector, Epson is the brand to recon with. The Epson EB-S41 is your perfect marriage between Home multimedia and your official presentation requirements. The projector boasts 3300 lumens brightness, excellent sharp images, Wi-Fi enabled, host of various connectivity ports and sturdy built quality.
The device has PC free presentation option so you don't have to carry the laptop everywhere. The multi-LCD display setup brings out true color and correct saturation. Check this one out if you need a dependable projector for both home and business use.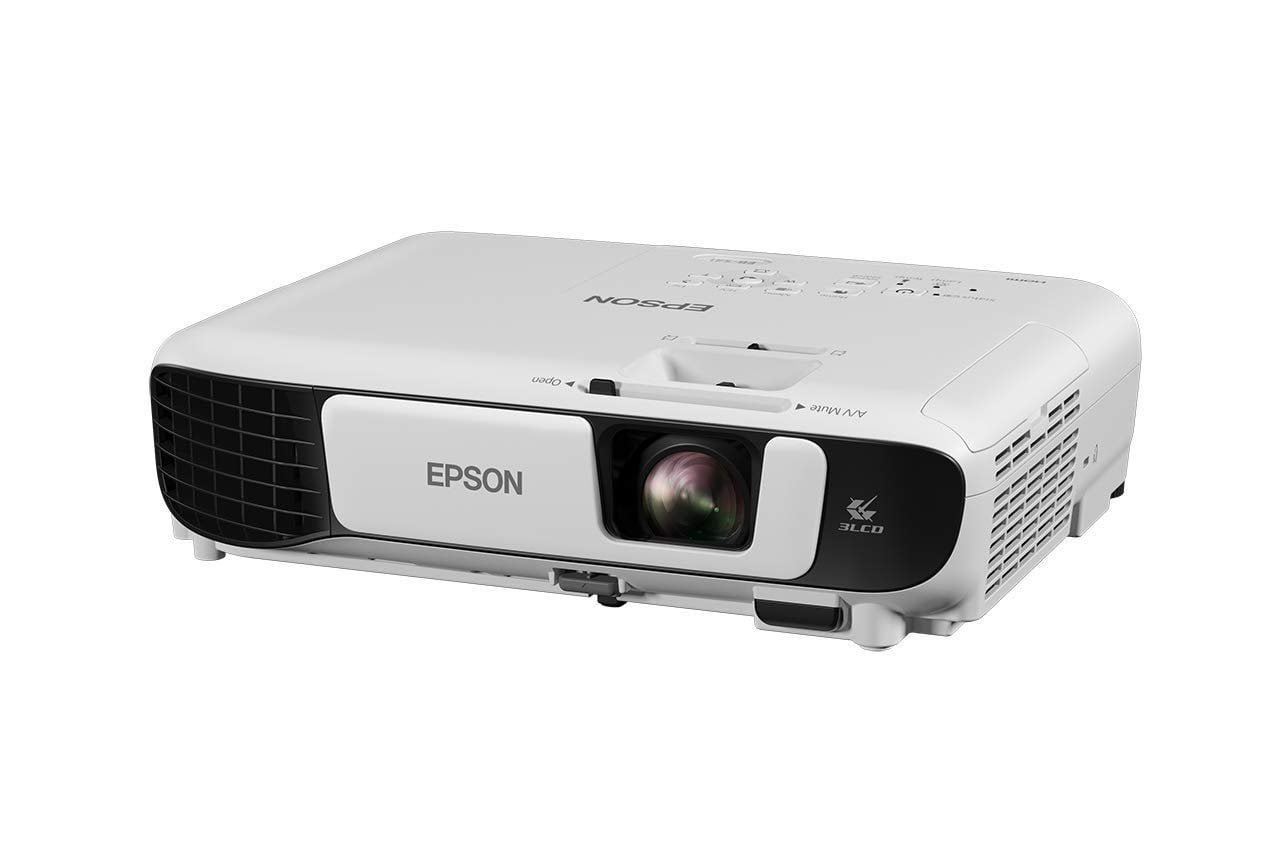 Why To Choose Epson EB-S41 Projector
Sharp Image Quality
Wi-Fi Enabled
Best For Multimedia & Business needs
3300 Lumens Brightness
Also Read: The Best Printer to buy in India currently available
Best High End Projector to buy in India
BENQ MX535P Projector DLP Projector
For high-end premium projectors, BenQ comes up with some amazing products. The BenQ MS535P is a DLP projector which is a must have device if your main purpose is for presentation and business meeting activities.
The projector provides you crisply defined sharpness for crystal-clear details, comes with latest DLP technology. It supports 3D functionality, SmartEco technology and Lampsave mode features. BenQ DLP projectors are the benchmark when it comes to producing the most intensely realistic colors and vivid images possible.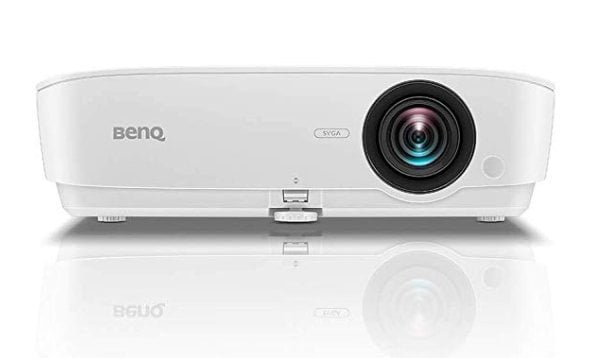 Why To Buy BenQ MS535P Projector
Latest DLP Technology
3D Function/Smart Echo Mode
Realistic Colors & Images
BenQ W1050 3D Home Theater Projector
The ultimate choice if you want the best Home Projector to fulfill your maximum requirements for any type of media consumption. The BenQ W1050 3D Projector can project up to 100-inch screen size and has 10,000:1 contrast ratio and a 2200 lumen brightness. It comes with 3D support for Blu-ray, video games and has built-in powerful 10W speakers.
The major highlight of the projector is the presence of native 1080p DarkChip3 DLP Technology. It also provides brilliant image output, keystone correction and lens shift option. If you are not limited with budget, blindly go for this one.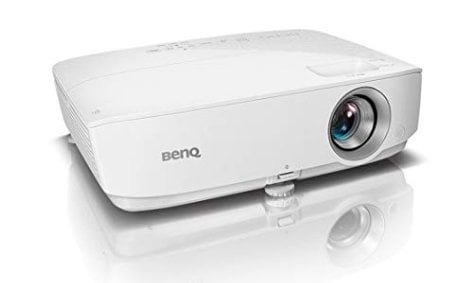 Why To Buy BenQ W1050 Projector
3D Function, Blue-Ray SUpport
1080P Dark Chip3 DLP Tech
10,000:1 contrast ratio
Best for Multimedia/Cinematic experience
These are some of the best options if you want to buy the best projector in India. Based on the budget and need one can choose the model which it suits them. In case, if we miss mentioning a good projector do let us know in the comment section below.
Share the article with your friends so that it will help them too, in the same way, it helped you! Happy Shopping!