In this article, we will discuss how to delete PhonePe history and other related information in detail, keep reading!
PhonePe is known for being one of the most secure apps for payments. Additionally, it provides users with the ability to pay utility bills, recharge their phone numbers, etc. By default, PhonePe saves all online transactions it conducts in its transaction history, containing information like transaction IDs and the amount transferred.
Despite the fact that this information can be useful in keeping track of your expenditures, some of you might still wish to remove your transaction details from the application. But how?
How To Delete PhonePe (App) History : Step-by-Step Procedure:
PhonePe users can delete their history from their phones for a number of reasons. This might be due to them not wanting to continue using the app or because he is already using another method of online payment. Here are the steps you can follow to delete your history:
Step 1 – Sign in to your PhonePe account using your mobile phone
Step 2 – Navigate to the tab of your transaction history
Step 3 – Choose the item you want to delete from the transaction history by clicking on it
Step 4 – Tap on "contact support"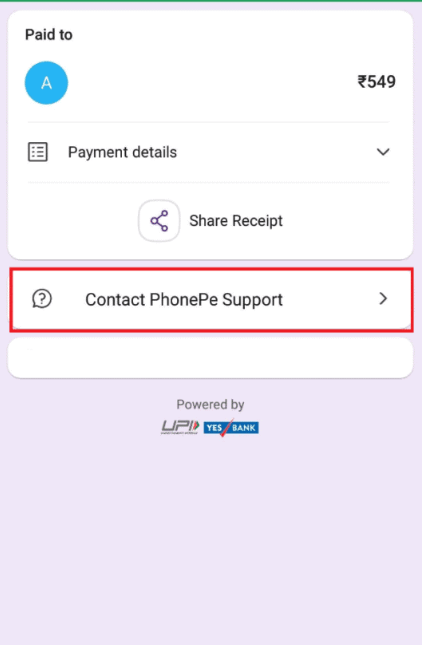 Step 5 – Enter your text, such as why you want to delete the history, the reason.
Step 6 – Create a ticket by pressing the sent button
Step 7 – Your request will be verified by the contact team and will be processed
Step 8 – The system will delete your order history or hide it
If you are looking for how to permanently delete PhonePe transaction history, the steps above apply to both Android and iPhone.
Having seen the steps on how to delete PhonePe transaction history, you can do it easily without any issues.
Also read – How to Delete Call History from My Jio App ( in 1 minute)
Steps to Delete a PhonePe account via website
The following steps will guide you on how you can delete your PhonePe account permanently 2022 through the Website Portal of the official PhonePe website:
Visit the PhonePe website and login to your account
On the home page, click Contact Us
Further, using an email ID or a phone number, you can now contact your support team.
Describe why you want to permanently delete your PhonePe account.
The support team will deactivate your PhonePe account within 24 hours after receiving your request.
Also read – How to Scan QR Code in Myntra in 2023 – Quick & Easy Way
FAQs
Q1 – How can I delete the history of my PhonePe chats?
Ans – On PhonePe, everything can be deleted only if you delete your account altogether. This is not something we recommend. Since PhonePe does not offer the ability to delete chats, deleting chats on the platform is not possible
Q2 – Is there a limit on the number of transactions in PhonePe's history?
Ans – PhonePe's UPI transaction limit is INR 1,00,000.
Q3 – In PhonePe, how many transactions are allowed each month?
Ans – Each transaction is limited to 1 lakh rupees. It is possible to pay up to 1 lakh a day. There are a maximum of ten or twenty PhonePe transactions allowed in a 24-hour period.
Since we have described all the possible steps to delete history from PhonePe and have tried to answer most of your questions, so we hope you found this article helpful.