Do you wish to keep all your vehicle related docs including your RC in the palm of hands, well now you can. In this article we'll go through a step by step guide on how to Download RC Online.
In today's digital age, government services have become more accessible and convenient through online platforms. One such service is downloading the Registration Certificate (RC) for your vehicle from the mParivahan portal.
With a few simple steps, you can easily obtain your RC online without the need to visit a physical office. In this article, we will guide you through the process of downloading your RC online.
Method 1: Download RC Online Using Parivahan Sewa Portal
Step 1: Visit the Parivahan Sewa Portal
Visit Parivahan website here. This official government website provides various online services related to vehicles.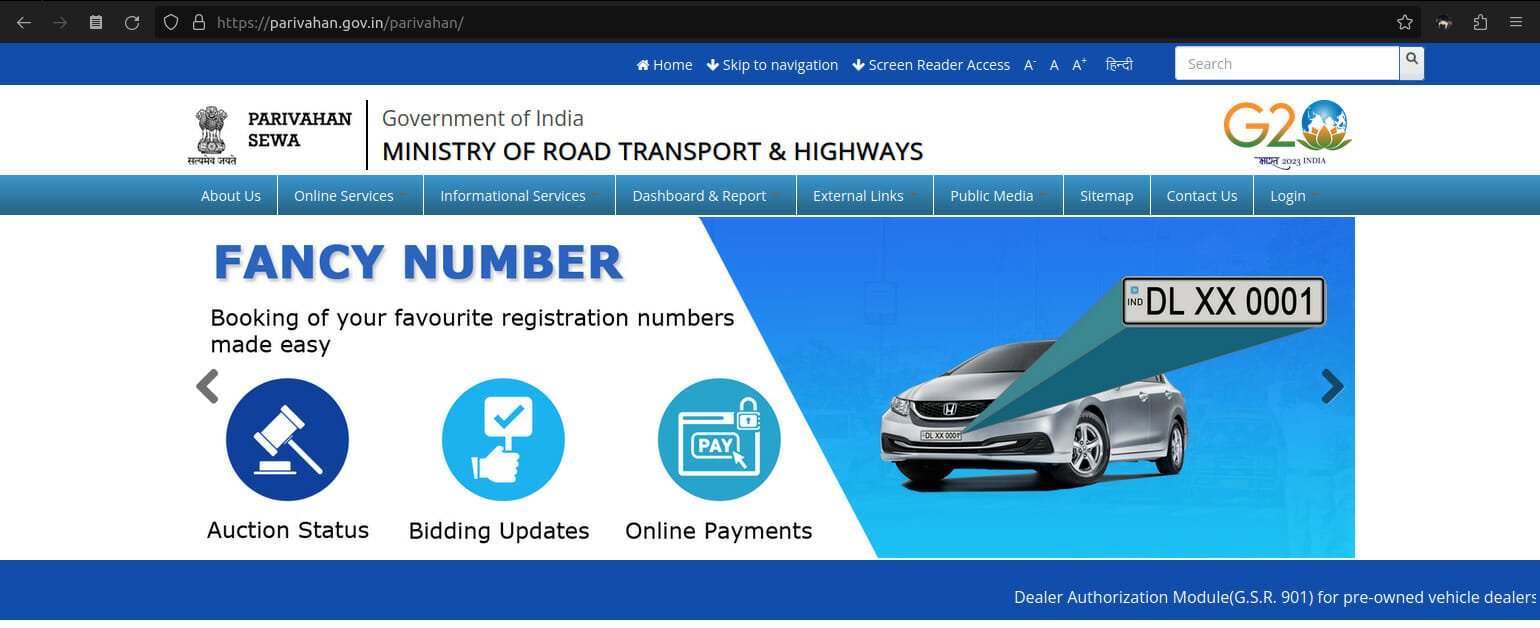 Step 2: Access the Online Service Section
Once you are on the Parivahan Sewa Portal, navigate to the 'Vehicle Related Services' section. This section contains a range of online services that you can avail yourself of.
Step 3: Select Vehicle Registration
Within the 'Vehicle Related Services' section, locate and click on the 'more' under Vehicle Registration.
Step 4: Choose Your State
On the 'Vehicle Registration' page, you will find a drop-down menu where you need to select the state from which you have applied for the registration certificate.
Also Read: How To Download Netflix in Windows 10 ( in 2 minutes)
Step 5: Enter Your Vehicle Registration Number
After selecting the state, you will notice a field where you need to enter your vehicle registration number. Carefully type in the correct registration number associated with your vehicle.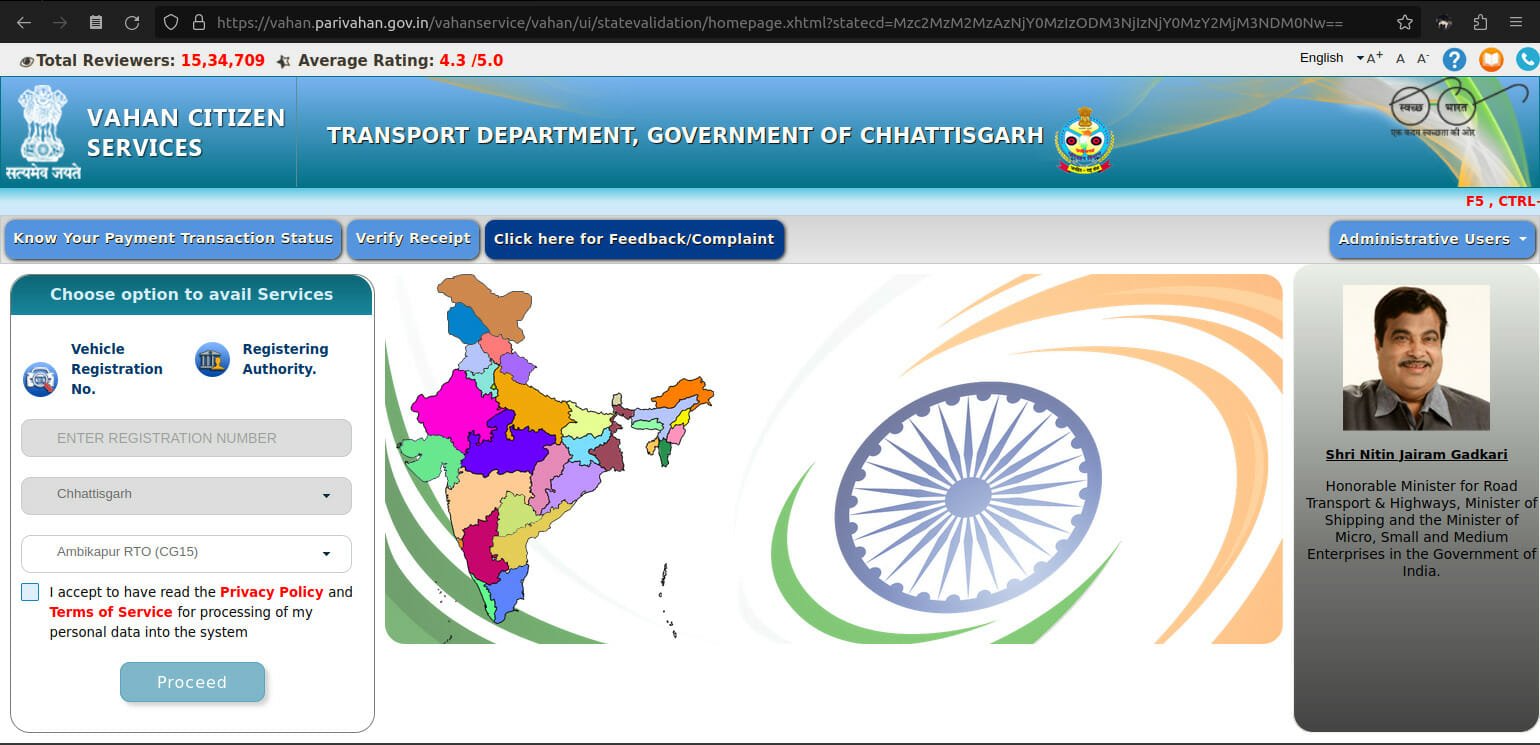 Step 6: Select the State RTO
In the same section, there will be another drop-down menu labeled 'State RTO.' Choose the RTO (Regional Transport Office) corresponding to where you have applied for the RC.
Step 7: Navigate to the Print Vehicle Registration Certificate Option
On the Parivahan Sewa Portal's main page, click the option labeled 'Download Documents.' Here, find and click on the 'RC Print' option.
Step 8: Enter Vehicle Details
On the RC Print page, you'll find a form where you need to enter specific vehicle details to retrieve your RC. Fill in the following information correctly:
Registration Number
Chassis Number
Engine Number
Step 9: Verify Details and Get OTP
After entering the required vehicle details, click on the 'Verify Details' button. On the next screen, you will see your registered mobile number displayed. To proceed, click on the 'Get OTP' button.
Retrieve the OTP from your phone and enter it in the designated field on the website.
Step 10: Submit and Access Your RC
Once you have entered the OTP correctly, click on the 'Submit' button. This will validate your details, and upon successful verification, your Vehicle Registration Certificate (RC) will be displayed on the screen. If you prefer to have a digital copy, you can also choose to save it as a PDF file on your device.
Also Read: Hamraaz App Download for PC – Complete Guide
Method 2: Get RC Document using mParivahan Mobile App
Get the mParivahan app
Open the mParivahan App and select "Create Virtual RC" from the dashboard.
Enter your RC number and click "Search."
Confirm your action by clicking "OK" on the pop-up box.
View your vehicle details displayed on the mobile screen.
If there are any challans, choose "View Challan," or click "Add to Dashboard for Virtual RC" to proceed.
Provide your chassis number and engine number for verification.
Once validated, you will receive a notification to verify your RC information on the dashboard.
Your Virtual RC will be generated and made available on the RC dashboard.
Downloading your Registration Certificate (RC) online from mParivahan is a convenient and time-saving process.
By following these simple steps, you can effortlessly obtain your RC without the need to visit a physical office.
Remember to provide accurate information and double-check the details you enter to ensure a smooth and successful download of your RC. Embrace the power of online services and enjoy the ease and efficiency they bring to your daily life.