In this post let's find out how to easily recovery the mails you deleted by accident or by mistake.
Note: We have tested this method with multiple accounts. In a few accounts, the recovery tool shows an error message reading, "Unfortunately, your missing emails were permanently deleted". If you get this error, there's no way to get back the emails.
Steps To Recover Your deleted Emails in Gmail
Step 1: First of all, open the Google Chrome web browser. You can use other web browsers as well, but Google Chrome is recommended.
Step 2: Now open the Gmail Message Recovery Tool page ( just perform search in google for keyword 'Gmail Message recovery' & choose the first link in search result. Then, Simply sign in with the Gmail account whose emails you want to recover.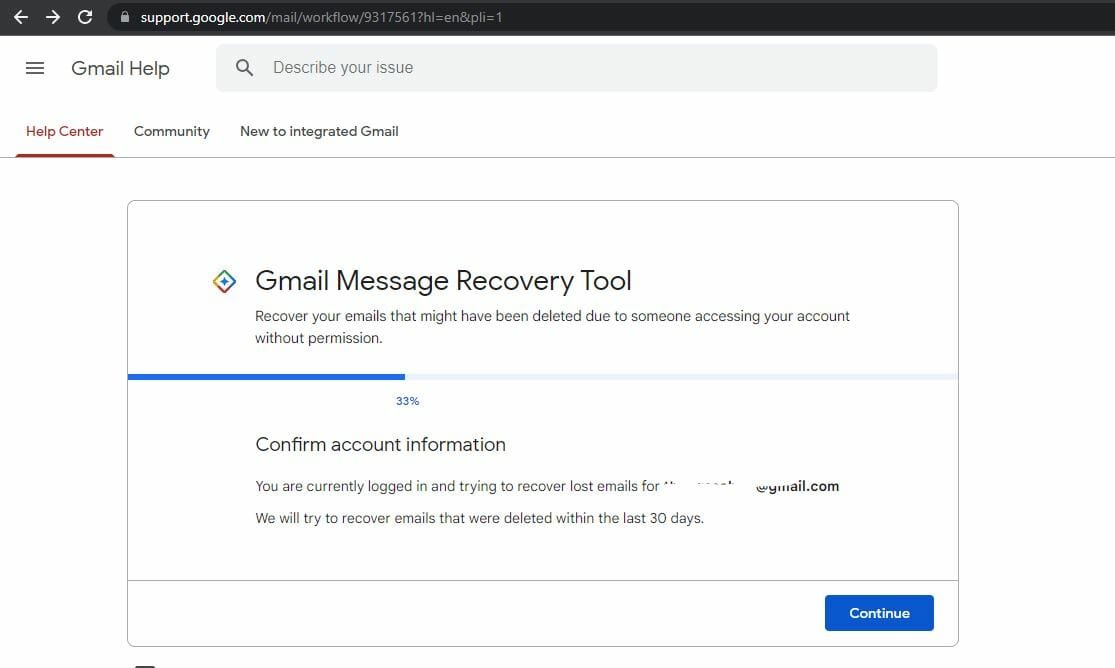 Step 3: Now you will be asked to confirm your account information. Click on the 'Continue' button.
Step 4: In the next step, you will be asked to change the Account password. Complete the security steps and click on 'Continue'
Step 5: Now, wait for a few minutes. If the recovery tool can recover the messages, it will show you the success message. If it fails to fetch the deleted emails, you will get an error.
Step 6: After getting a success message, you will find the missing emails within the next 24 hours on the 'All Mail' tab.
That's it! You are done. This is how you can recover permanently deleted emails in Gmail.