In this post, you can learn on how to send a gift message in Instagram App.
Recently, a new feature has been added to Instagram that allows you to send gift messages via direct messages, which is an awesome way to express yourself in a fun, unique way.
This feature is like an icing on a cake if you want to wish your friends happy birthday. However, some Instagram users are still unfamiliar with this chat features.
Let's go through the different steps to use this gift message feature in Instagram below
What is Gift Message on Instagram?
It's a feature in Instagram messages that allows users to send virtual gift boxes to other users.
Gift boxes hide your message and are only revealed when they are tapped by the users. If you want to send congratulations or surprise messages, you can use this feature.
Also Read :How to Activate Call Waiting in Airtel, Jio and Vi – 3 Working Methods
How To Send Gift Message in Instagram?
Instagram app's latest version of the chat box includes this feature. Follow these steps to send Instagram gift messages via Instagram messenger:
Step 1 – You can open the Instagram application on either Android or iPhone.
Step 2 – Open the chat list by tapping the message icon.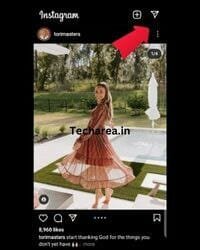 Step 3 – To send an Instagram gift message, open the chat with the person to whom you want to send it.
Step 4 – You can type a message about anything you want to send it in a gift format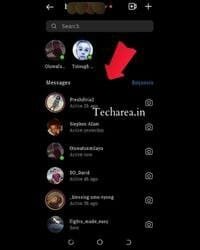 Step 5 – In the left side of the chat box, tap the Search icon in blue.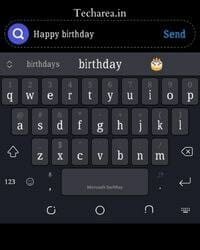 Step 6 – You can get gift images by scrolling to the right side. Once you see the Gift images, tap on them.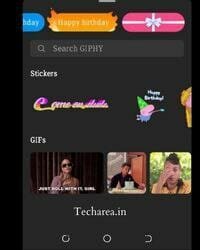 Step 7 – The gift message can be sent to the user instantly by tapping the gift icon in the chatbox, and the user will see the contents of the gift message when they tap the gift icon.
How to Receive Gift Message in Instagram?
The gift box will open up when you tap on it, displaying the message on your device. Furthermore, until the user taps on the gift box icon, your message will not be visible.
How to Send Gift Message in Android and iPhone?
To send a gift message on Instagram DM :
1. Simply enter the Instagram DM box and tap on the user name to whom you want to send the message.
2. Generally, a camera tool appears on the left side of your Instagram message box when you send a message.
3. Using the new Instagram update, you simply type your message, click the magnifying glass, then select the gift or flaming tool that appears.
How to Enable Gift Message on Instagram?
You do not need to enable the feature specifically. Check whether your app is updated because you can't send gift messages if the app is out of date. If not, head to the App Store or Google Play Store to update the app to the new version. Now you are ready to send a gift message.
Why Instagram Gift Message not showing?
You can fix the Instagram gift not showing problem by following these steps.
Update Your Instagram app – Visit the Google Play Store or Apple App Store and search for Instagram. Tap the update button on your Instagram app to update it to the latest version if it is not already updated.
Switch to personal account – You might also encounter this issue if you switch from a personal to a business Instagram account. So just switch to your personal account.
Instagram cache problem – This problem can also be caused by the cache issue with your Instagram application. In this case, you should also clear your Instagram application's cache.
Hopefully, you have learned how to send gift messages on Instagram chat in detail and other information about it. So, using Instagram chat, now you can easily send gifts messages to friends.