Do you know you can tag everyone in WhatsApp group with just one click ? Read on to find more
It's so tiring to type each individual's name when you want to mention them in your WhatsApp group chat isn't it? Moreover, particularly in large groups with many members, it can be time-consuming. So to solve this problem, just tag everyone simultaneously, but how?
No worries, In this article, we will be sharing "How to tag everyone in WhatsApp group", so that you can chat with them more easily. Keep reading!
Tag Feature In WhatsApp Group
Tag feature is used by the sender of a message to indicate that they wish to deliver the message to the recipient who has been tagged or mentioned by the sender.
Therefore, that message can be noticed and paid attention to by the person receiving it. In addition, if the person who has been tagged or mentioned on that WhatsApp group has muted their notifications, they will also receive the message.
Do WhatsApp Group Chats Allow Tagging Everyone?
Yes. WhatsApp allows tagging everyone in a WhatsApp group. When you tag someone or a group in a WhatsApp message, they will be able to see it and respond to it more easily. But when you want to tag someone in a WhatsApp group chat, you'll need to use the @ symbol on the on-screen keyboard.
Also read – How to Change Group Name in WhatsApp ( in 1 Minute)
How To Tag Everyone In A WhatsApp Group?
The following steps will guide you through the process of tagging everyone in your WhatsApp group at once:
Step 1 – Let's begin by opening the WhatsApp group chat where you would like to tag everyone.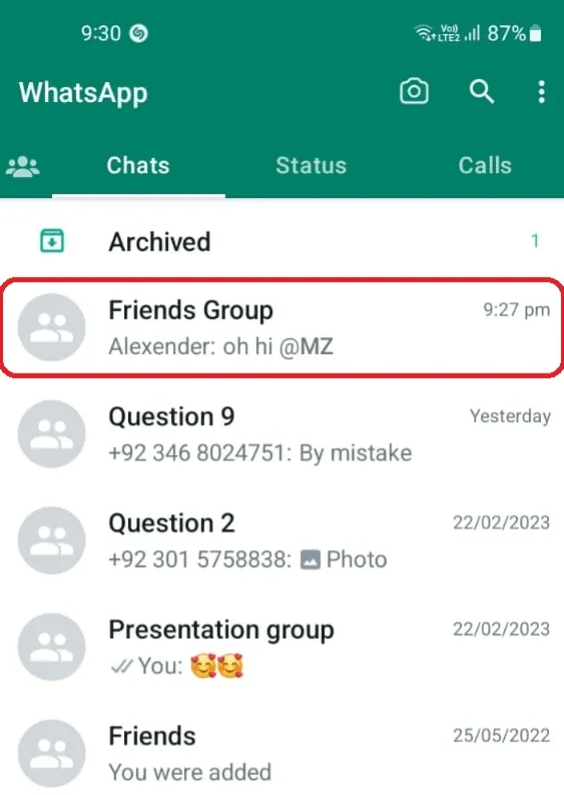 Step 2 – To send a message, type "@" into the message box. If you intend to mention someone in a message, you use this symbol.
Step 3 – Next, hold down the '@' symbol. A window will pop up saying, 'tag everyone.'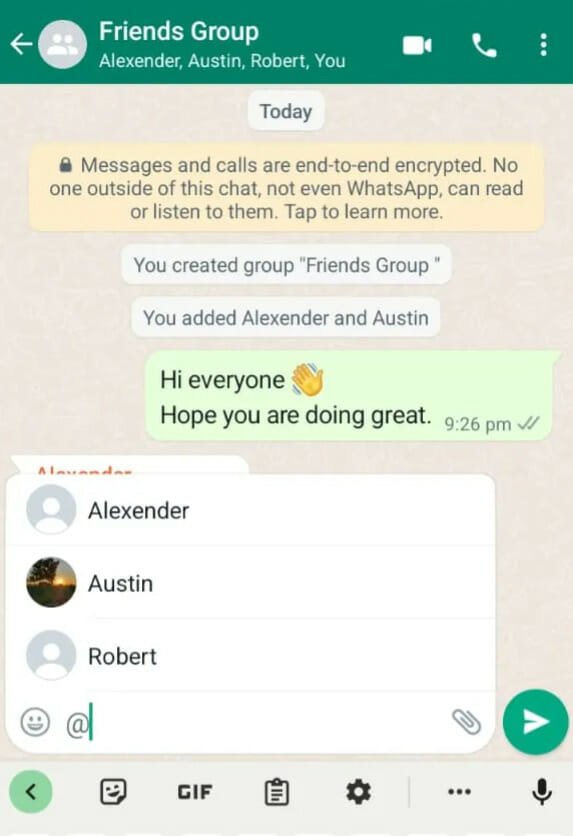 Step 4 – Choose "Tag Everyone" from the pop-up menu. As a result, your message will automatically be tagged with all members of the group.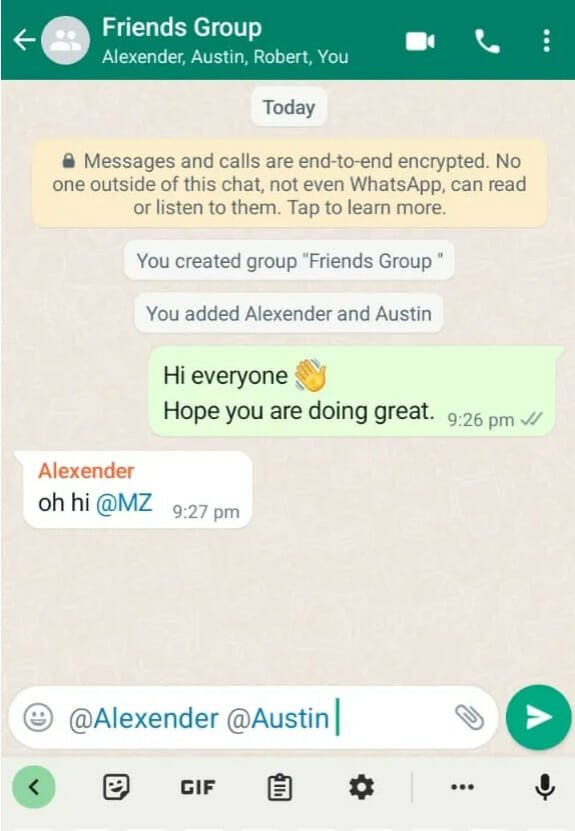 Step 5 – Hit send as usual after typing your message. As soon as the message is sent out, the members of the group who have been mentioned will receive a notification informing them of the mention.
FAQ
Now you know that by tagging all members of your WhatsApp group at the same time, you can save time and communicate more effectively.
So here we have explained how to tag people in your WhatsApp group chat in a simple and effective manner, we hope you found this information helpful!