Requesting and sending money through Phonepe has become the norm now. So, in this post we'll check on the different ways to request money using Phonepe and also list down the basic terms and conditions you should be aware.
The PhonePe app is a popular digital payment service in India. In addition to making payments, sending money, and recharging phones, it allows users to do much more. A user can also request for money using the app.
This guide will show you how to request money on PhonePe in detail. Keep reading till the end!
What Is A Payment Request On PhonePe?
A payment request on PhonePe is a feature used by individuals or merchants to collect payment from the desired person. It is a safer version of asking for money.
But how? Check below
How To Request Money On PhonePe?
Things To Note Before You Request Money via UPI Apps Like PhonePe or GooglePay
You must have a PhonePe account in order to request money from someone else.
Enter a valid UPI Id.
There is a limit of 50 people per request.
You can request a maximum of Rs. 1 lac.
Below are 2 Methods request money on PhonePe :
Method 1 – Request Money in New version of Phonepe
The updated version of PhonePe allows you to request money from a contact via message.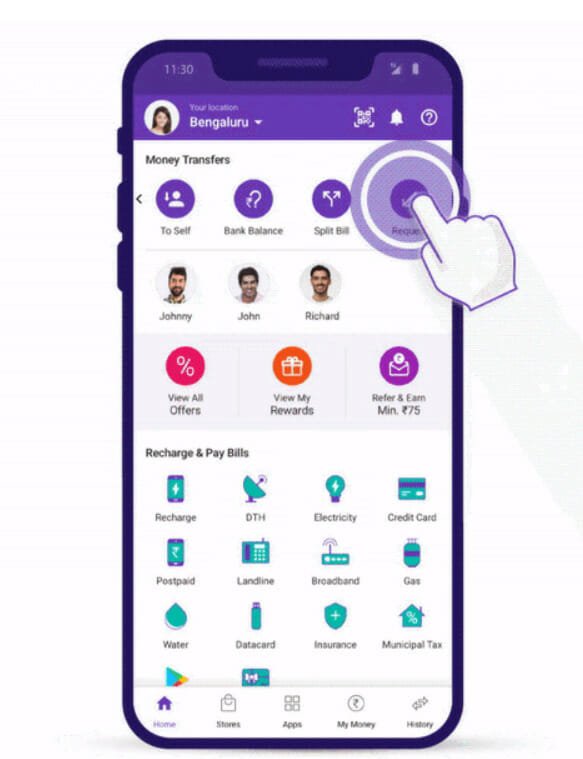 Messages can also be sent to remind you to pay your dues, split bills, and so on.
Whenever you send a message requesting money, add a space and the amount before clicking the arrow icon and sending the request.
Lastly, if you are requesting money through UPI, you should never enter your PIN.
Also read – How to Delete PhonePe History 2023 – Easy Tips & Tricks
Method 2 – Steps to Request Money via PhonePe ( using Old version)
However, if you haven't yet upgraded to the latest version of PhonePe, you can follow these instructions.
Step 1 – Select "To Bank/UPI Id" on the PhonePe app.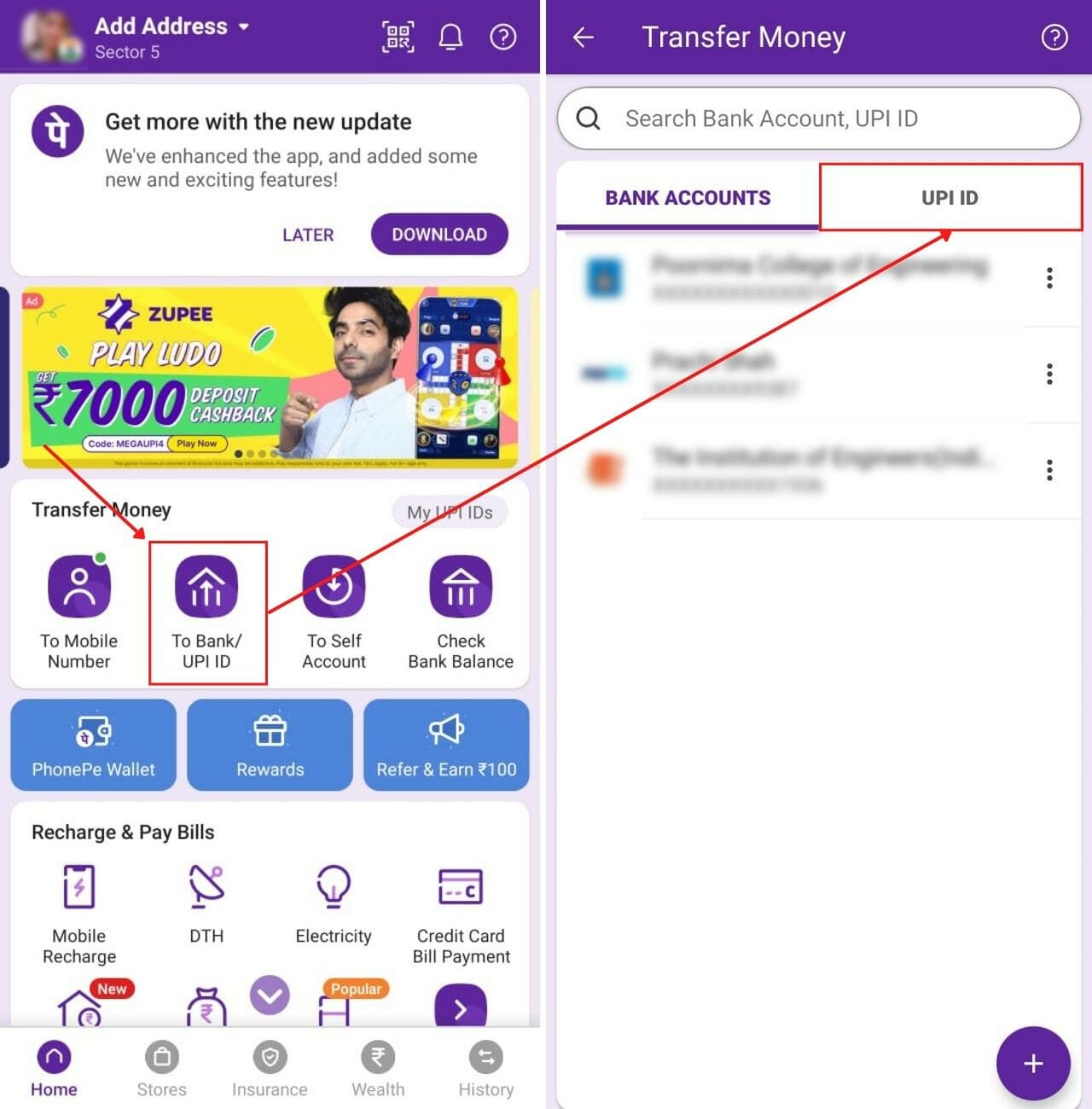 Step 2 – Next choose UPI ID from the right-hand menu on the next screen.
Step 3 – You can add the recipient's UPI Id by clicking the "Add UPI Id + icon".
Step 4 – The recipient UPI Id field on the Add UPI Id screen should be filled in with the UPI Id of the recipient. Next, tap on the verify button.
Step 5 – When the recipient's UPI id has been verified successfully, their name will show below the field. Click the save button to save it.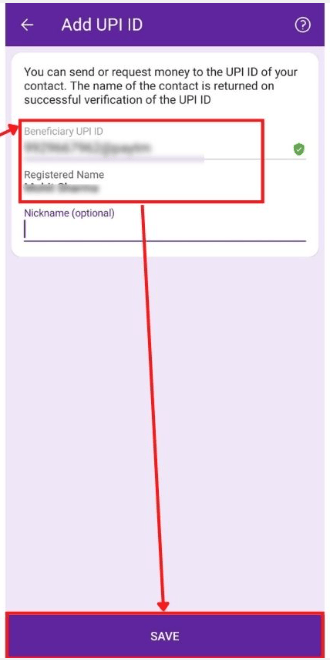 Step 6 – You will be given two options, requesting or sending money to the recipient.
Step 7 – A notification will be sent to the recipient's phone once the request has been sent. As soon as they approve your request or send you the payment, your account will be credited.
FAQ
The best thing for you to do now is to send a simple request for money through your UPI app and you will receive the credit instantly into your account. Aside from the fact that it is a safe way to get money but it is also hassle-free and convenient.