In this article, we will walk you through on how to delete DigiLocker account in case you are worried that your documents will be at risk online. Keep reading
We all know that you can store and access your important documents digitally with DigiLocker. Despite DigiLocker security, it is impossible to guarantee the safety of any information you save online. Read on to see the different ways to delete Digilocker account.
How To Delete DigiLocker Account via Email
DigiLocker accounts can be deleted via email, but it is a risky procedure.
You may send DigiLocker support team an email if you have a valid reason for deleting the account. DigiLocker support will respond and take action if they receive your mail. DigiLocker Account can be deleted via email by following the steps below.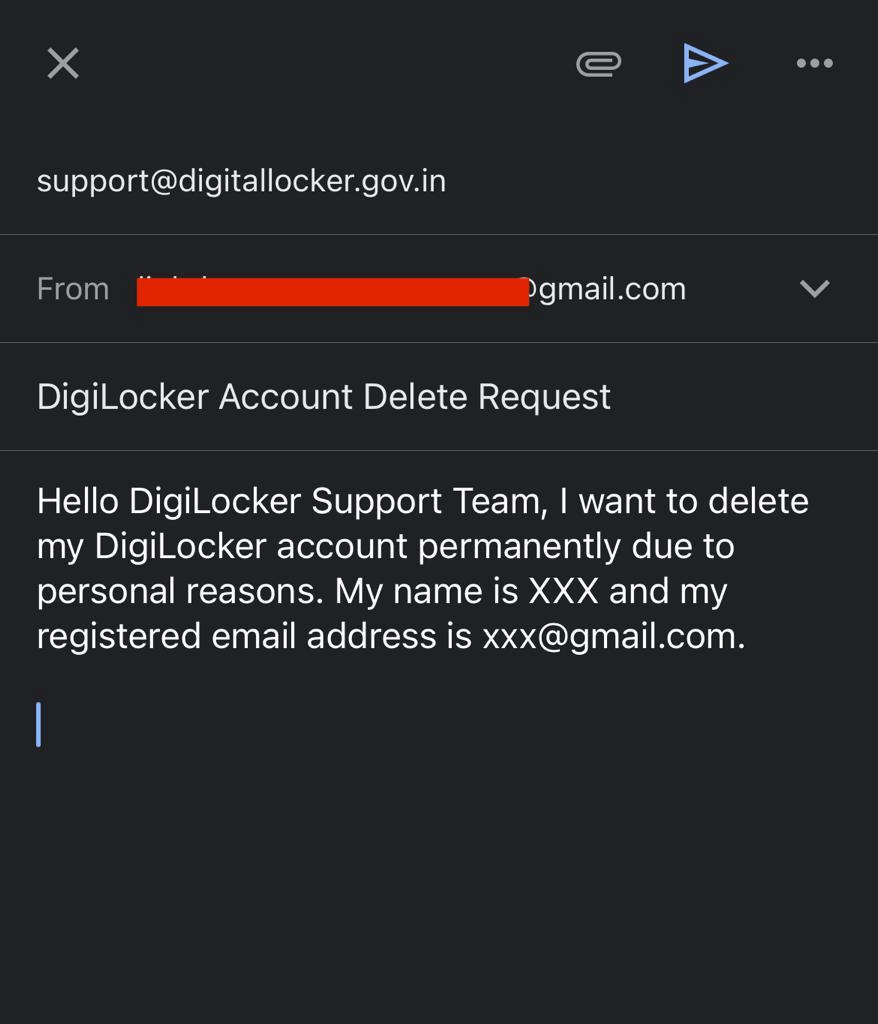 Step 1 – Go to your email account and log in.
Step 2 – Send an email to nad.support@digitalindia.gov.in.
Step 3 – Make sure to keep the Subject line as 'DigiLocker account deletion or request for account deletion
Step 4 – Lastly, write a brief description of why you wish to cancel your account in the body of the email.
Also read – How to Change Fastag Mobile Number 2023 – 2 Simple Methods
Delete DigiLocker Account Using Support Centre
Aside from requesting the deletion of the DigiLocker account via mail, one can also contact the support team for such a request. You can request the deletion of your Digital Locker account via the support center by following these steps:
Step 1 – Open the DigiLocker website on any computer or mobile device.
Step 2 – Click on "contact" at the bottom of the page.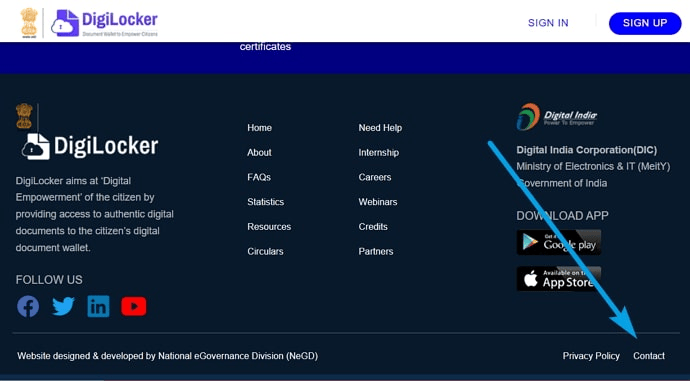 Step 3 – Tap on 'raise a query' option on the contact page for further instructions.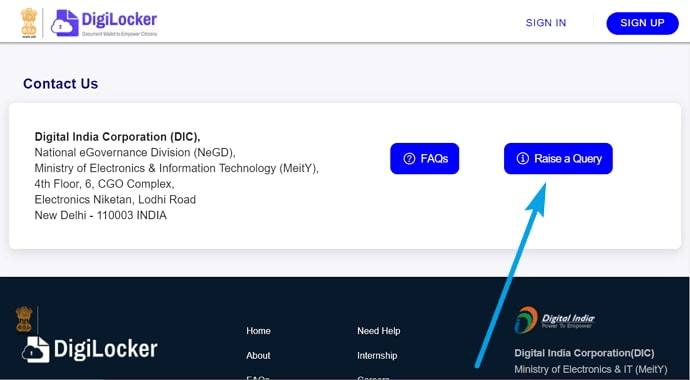 Step 4 – When you click this link, you will be redirected to DigiLocker's support centre where you can get all your questions answered.
Step 5 – Enter your registered name, phone number, and email on this page.
Step 6 – In the Need Box, choose 'other documents/certificates' and 'other issues'.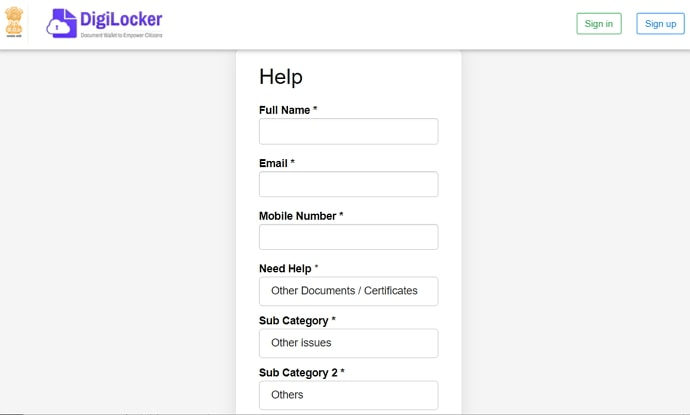 Step 7 – Next, fill out the "add details" section with your reasons for deleting the DigiLocker account, and then click submit.
This account can usually be deleted within 48 hours. It is also possible to delete the documents from this database instead of deleting the account.
How To Delete The Documents in DigiLocker?
As an alternative to how to delete the Digital Locker account, one can follow these simple steps to request all documents be deleted:
Step 1 – First, open DigiLocker and log in.
Step 2 – Choose the documents you wish to remove.
Step 3 – Click the delete option at the bottom of the pages after selecting documents.
Step 4 – Finally, click the 'delete' button to delete that database.
FAQ
We hope that now you have got an idea of how to delete DigiLocker account as well as how to delete uploaded documents.