If you're intrigued by the idea of adding a touch of animated magic to your snaps, you're in luck. In this article, we'll walk you through the seamless process of incorporating cartoon faces into your Snapchat experience.
In today's fast-paced digital world, social media platforms constantly evolve to offer users new ways to express themselves creatively. Snapchat, a popular multimedia messaging app, is at the forefront of this innovation with its unique features, including the ability to transform your appearance using augmented reality (AR) lenses.
One such lens that has captured the attention of users is the "Cartoon Face" lens. This lens lets you metamorphose into a delightful cartoon character, sparking a wave of creative and entertaining content.
How To Take Cartoon Face Lens Snap And Send
Step 1: Open Snapchat and Access the Camera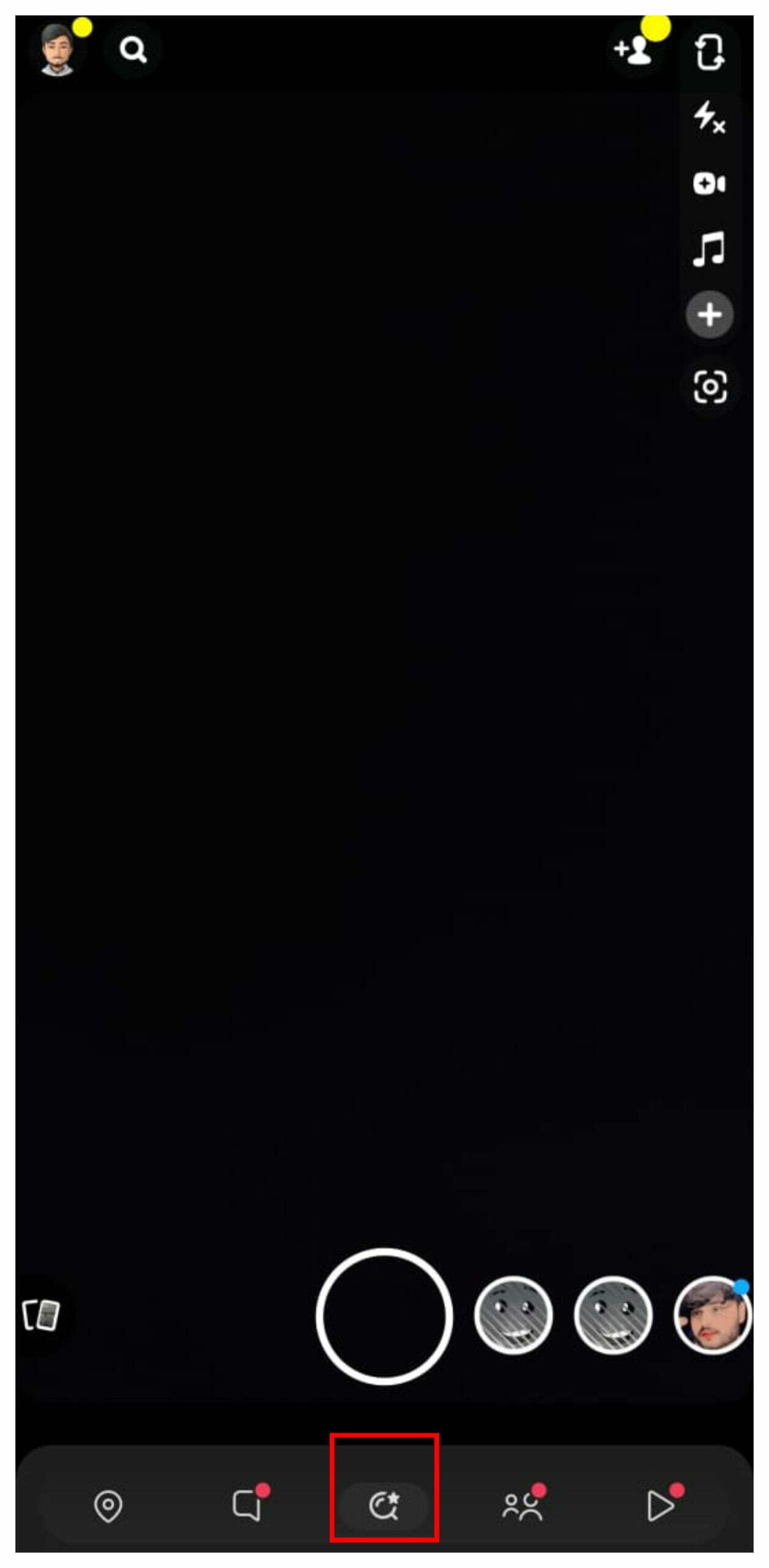 To embark on your creative journey, first, launch the Snapchat app. Once inside, head to the camera screen by tapping on the camera icon situated at the bottom center of your screen. This will open the camera interface, setting the stage for your transformation.
Step 2: Discover Available Lenses
Positioned on the bottom center of the camera screen, you'll notice a search icon or a similar symbol denoting lenses. Give it a tap to open the lens carousel, which showcases an array of fascinating filters and effects.
Step 3: Dive into the Lens Exploration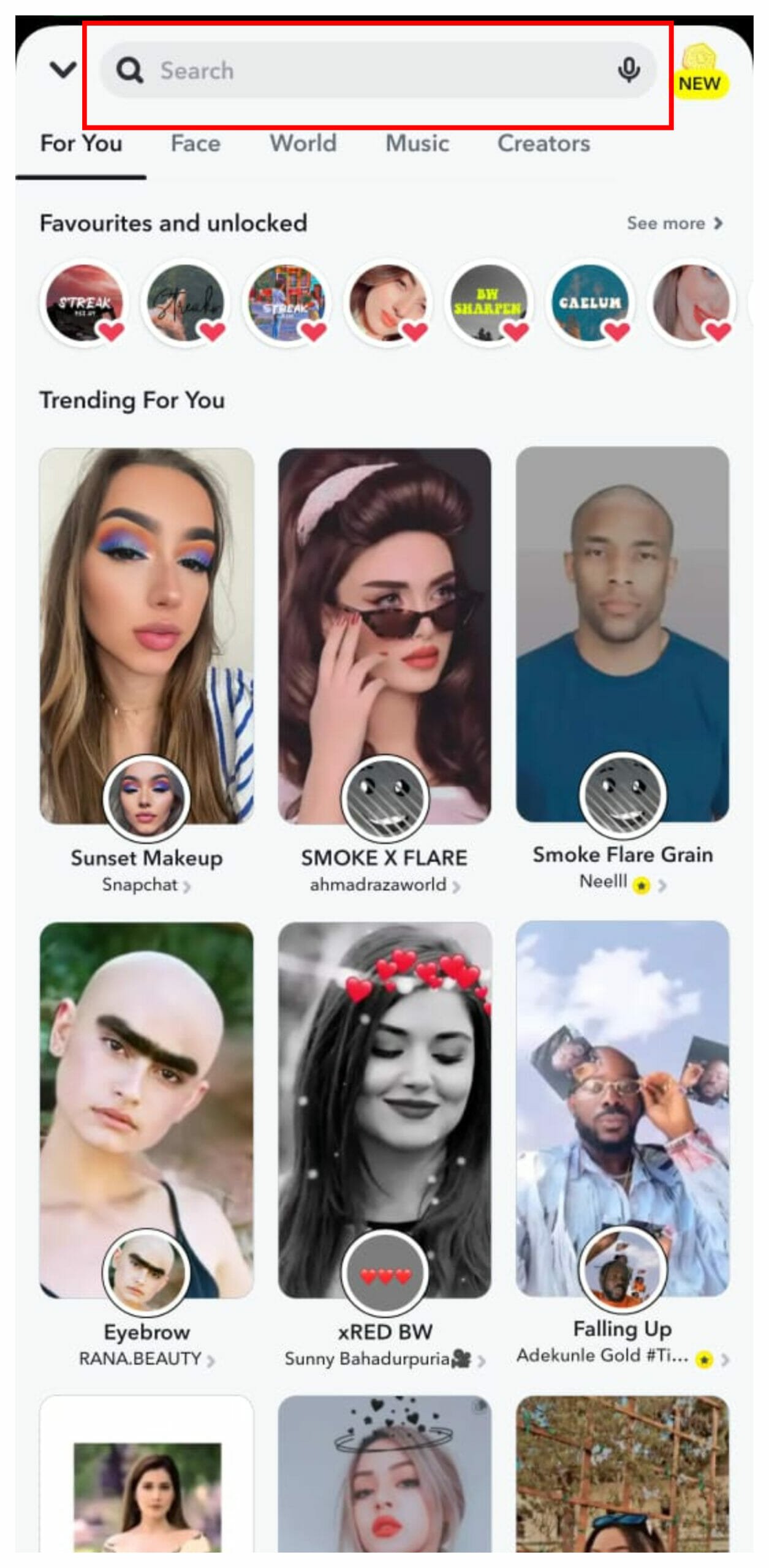 Upon entering the lens carousel, swipe upwards to immerse yourself in the captivating world of lenses. This area, known as the Explore Lens section, is a treasure trove of innovative filters that can turn your reality into a fantastical realm.
Also Read: How To Download Locked Facebook Profile Picture ( 2 Simple Methods)
Step 4: Search for the Cartoon Face Lens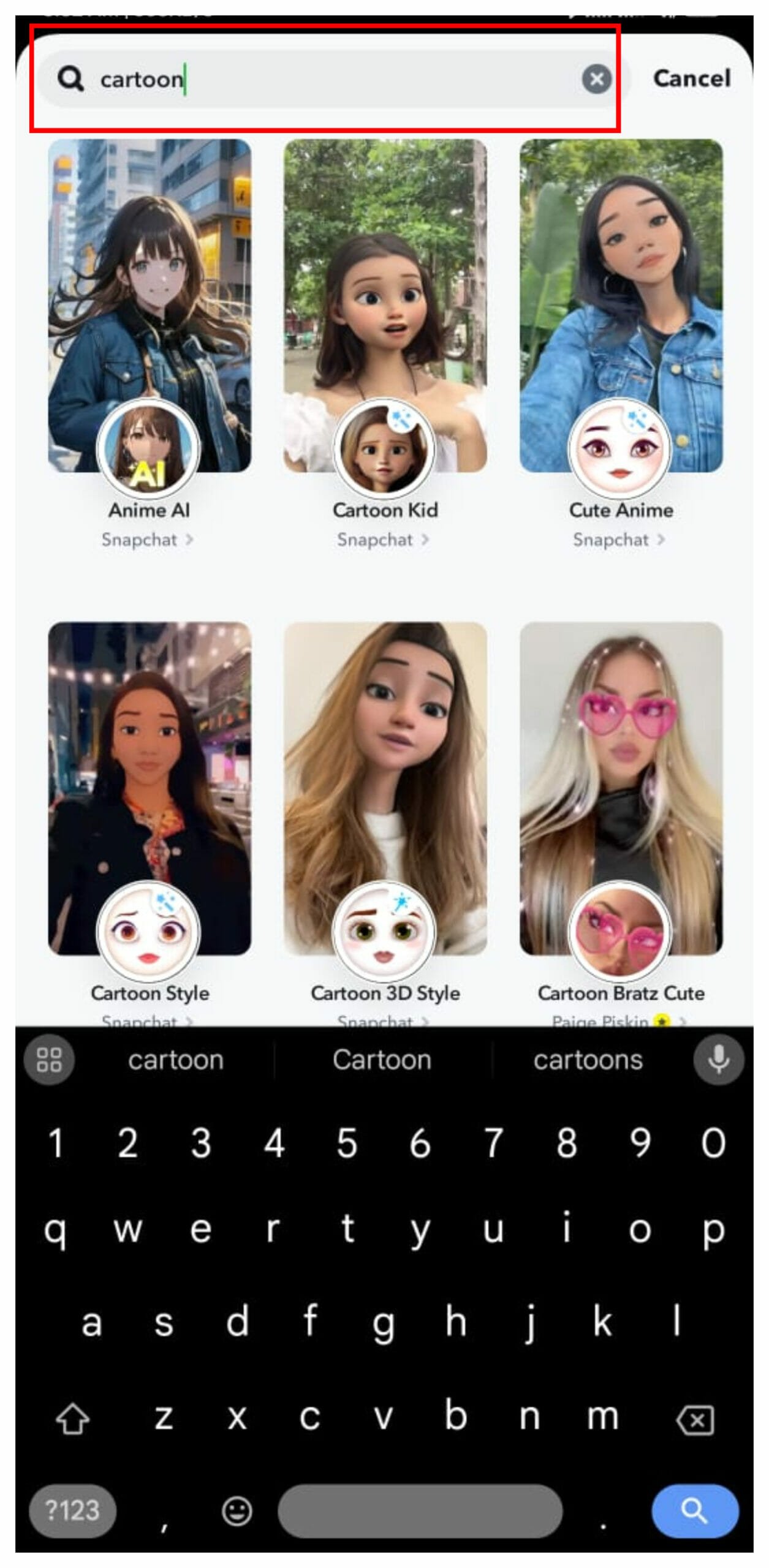 To unveil the enchanting Cartoon Face lens, utilize the search bar located at the top of the Explore Lens section. Type in keywords such as "Cartoon Face" to unveil a range of lenses that will bring out your inner animated character.
Step 5: Select Your Preferred Lens
Scroll through the search results to find the perfect Cartoon Face lens that resonates with your creative vision. Some of the more popular ones are Anime AI Lens, Cartoon 3D Style Lens & 90s anime Lens.
Once you've discovered the lens that sparks your interest, tap on it to apply it to your camera.
Step 6: Capture the Magic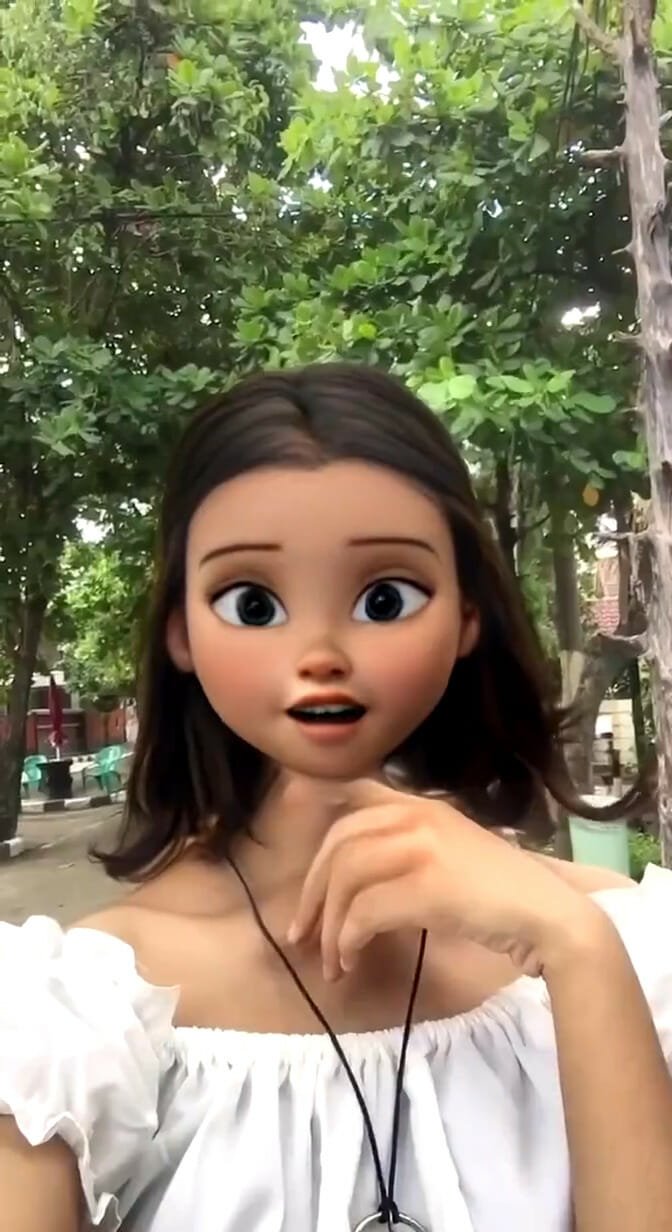 Witness the magic unfold as the chosen Cartoon Face lens adorns your visage with animated features in real-time. With the lens activated, you can now capture the whimsy by tapping the circular capture button. Take a snapshot to freeze a moment in time or press and hold the button to craft an animated masterpiece.
Step 7: Choose Your Recipient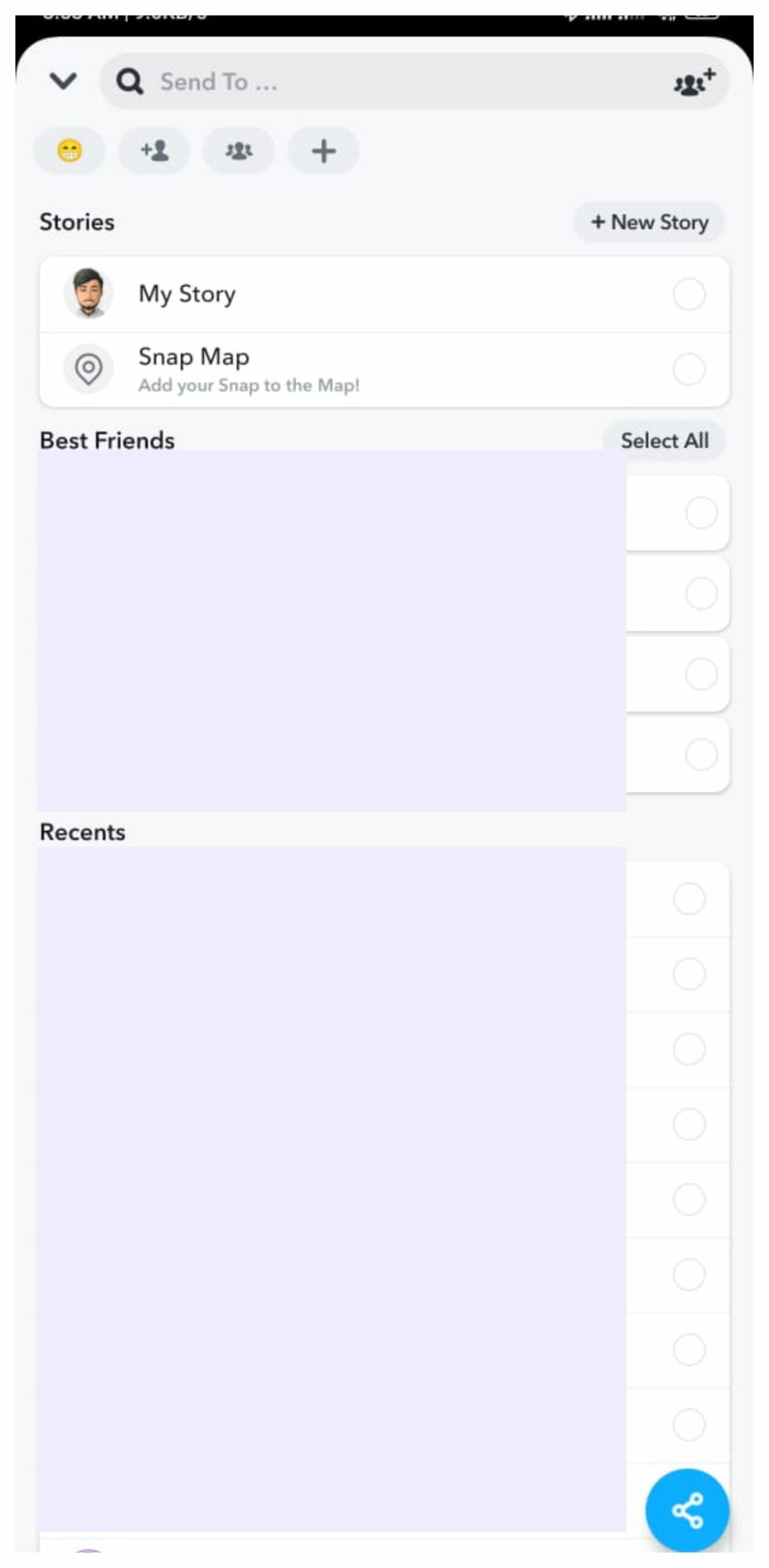 After adding your creative touch, you'll be transported to the preview screen, where your newly crafted snap awaits its final destination. Take a moment to choose your audience by tapping on the usernames of the recipients you wish to share your creation with. Alternatively, opt to showcase your masterpiece on your Story, allowing your entire circle to revel in your creativity.
Also Read: How To Upload WhatsApp Status Without Losing Quality – 3 Working Methods
Step 8: Share Your Creation
With the recipients selected and final touches made, it's time to share your artistic endeavor with the world. Locate the send button, typically represented by a blue arrow icon, and give it a tap. Watch with excitement as your Cartoon Face lens-enhanced snap journeys to the recipients you've chosen or graces your Story for all to see.
FAQ