You may be wondering how to see the tags which are hidden in Instagram stories.
In this post, we will show you how to easily see hidden tags on Instagram stories and how you can use them to your advantage.
Instagram stories have become one of the most widely used features of the platform. Users can share their daily activities, connect with their audience and even promote their businesses through stories.
One of the most powerful tools for increasing the visibility of your Instagram story is by using tags.
What are Instagram Story Tags ?
Before diving into the specifics of hidden tags, it's important to understand how tags work in Instagram stories. When creating a story, you can add hashtags, mentions, and location tags to it.
These tags are clickable and can help increase the visibility of your content. When someone searches for a specific hashtag or location on Instagram, any stories that have been tagged with that keyword or location will appear in the search results.
This means that using relevant tags can help your stories reach a wider audience. Tags, also known as "invisible hashtags," can be added to your stories without cluttering them up with text.
Also Read: How To Delete Order History From Myntra
How to See Hidden Tags on Instagram Stories – Step By Step Guide
Instagram doesn't make it easy to find hidden tags. Unlike regular tags, hidden tags are not visible on the story itself.
The only way to see hidden tags is by using a third party app like HannanMaxIG. Check below for the step by step guide to see hidden tags on Instagram story.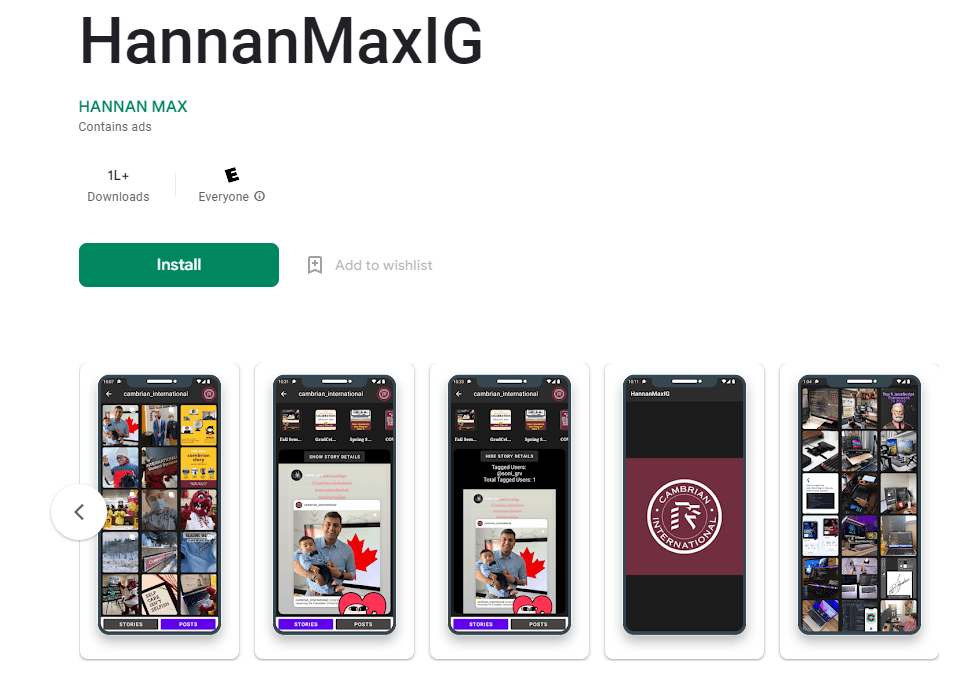 Method 1 – Use HannanMaxIG App to See Hidden Tags on Instagram Stories
1 Open Play Store on your mobile device and search for the HannanMaxIG app.
2. Download the application then login your IG account.
3. After you've successfully logged in you'll be redirected to the dash. Now, scroll down and you should see the stories section like below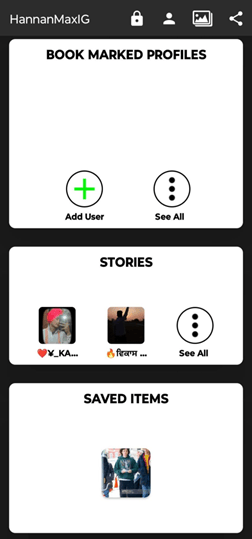 4. Here, press the See All button and you'll be shown the list for all your followers, tap on any of them to see their story details.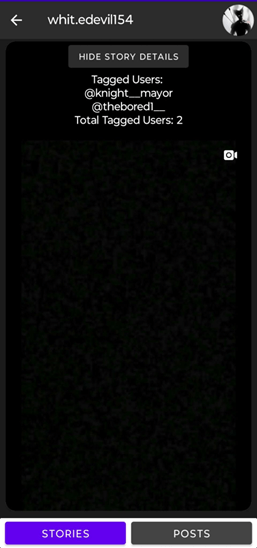 5. Now press on the Show Story Details button above the story itself, here you will find a list of all the tags that have been added to the story, including any hidden tags.
Method 2 – See Hidden Tags Using the Instagram App
This method may not work for everyone. For many users, you could not see the option mentioned in the steps below.
If you have it, then use it to show hidden tags in stories.
1. First, Open the Instagram App. Then, go into the profile(if you are having more than 1 account) for which you want to check the hidden tags
2. Here, click the 'Menu' ( hamburger icon) at the top-right corner and select the 'Settings' option. Choose 'Privacy' option.
3. Inside this, see whether you have the option called 'Show Hashtags' . If you have this option, then enable it.
4. Once you enable it, now you can see all the 'hidden hashtags/mentions' on Instagram story.
Why Some Tags Are Hidden on Instagram Stories
Below are some valid reason why users use hidden tags on Instagram stories
Adding too many hashtags can make a story look cluttered and unappealing
Marketing and promotion stragegy could be a reason why tags are hidden to give the story more coverage indirectly.
That's it. With the tips and tools outlined here, you can find people's hidden tags and take your Instagram story game to the next level.