Do you also face problems while trying to shutdown your Lenovo Laptop?
Don't worry as this is very common.
Why are you not able to shutdown Lenovo Laptop ?
The reason for you not able to shutdown your Lenovo laptop could be many like doing heavy duty tasks like editing, gaming which makes your laptop slow and suddenly freeze. It can also be due to some corrupt files or malware present in your system
So, the basic advise is to give breaks in-between a high demanding tasks and also to regularly run system optimization tools and Antivirus scans.
Now, in this post we will discuss about the different methods by which you can perform shutdown operation in a Lenovo Laptop.
How To Shutdown a Lenovo Laptop – Step By Step Guide
There are many ways to turn off a laptop correctly. Below, i have listed the different methods in detail for you to try out.
Method 1 – Shutdown Laptop From Start Menu
This is the common way we shut down the laptop.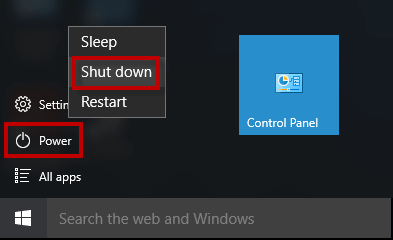 Click on the Start Menu
Then, go over to the 'Power' option and Click the same.
You will see the 'Shut Down' & 'Restart' options
Here, Click the 'Shut Down' to successfully turn off your system.
Method 2 – Use Power Button To Shutdown Lenovo Laptop
Again, this is another common way to switch off your laptop. However, this is not advisable since it does a direct shutdown of the machine without allowing it to close all the programs properly. Also, you may loose all unsaved files if following this method. So, use this only when you are not able to use 'Start Menu' option.
Simply press the 'Power Button' in your laptop for 5-10 seconds. Your laptop is now turned off successfully.
Method 3 – Shutdown Lenovo Laptop By Removing Battery
Use this method when your laptop becomes completely unresponsive and you are not able use the first two methods explained above. Please note, if follow this method all unsaved files will be lost.
Just turn over your laptop and remove the screws where the laptop battery is present. Once done, remove the battery from the compartment to switch off the laptop successfully.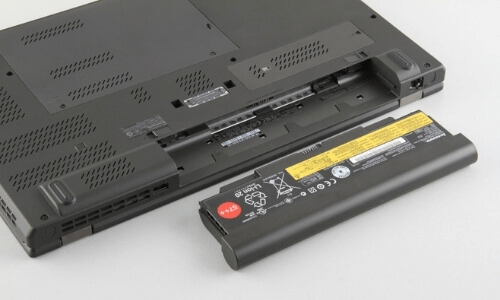 Note – This method can't be applied to those laptops which have internal batteries.
Method 4 – Use Keyboard Shortcut To Shutdown Laptop
Simply press Alt+ F4 key from the keyboard and then click on the shut down option on the screen.
Another method is to press the Ctrl + Alt + Del keys , then click on the power button and select 'shutdown'.
Method 5 – Shutting Down Lenovo Laptop using Reset Button
In Lenovo laptops, most of devices come with a pinhole at the back which is actually the Reset Button. This button is generally found in Lenovo Laptops having built in Batteries. Just press this button with a pin and your Laptop will restart.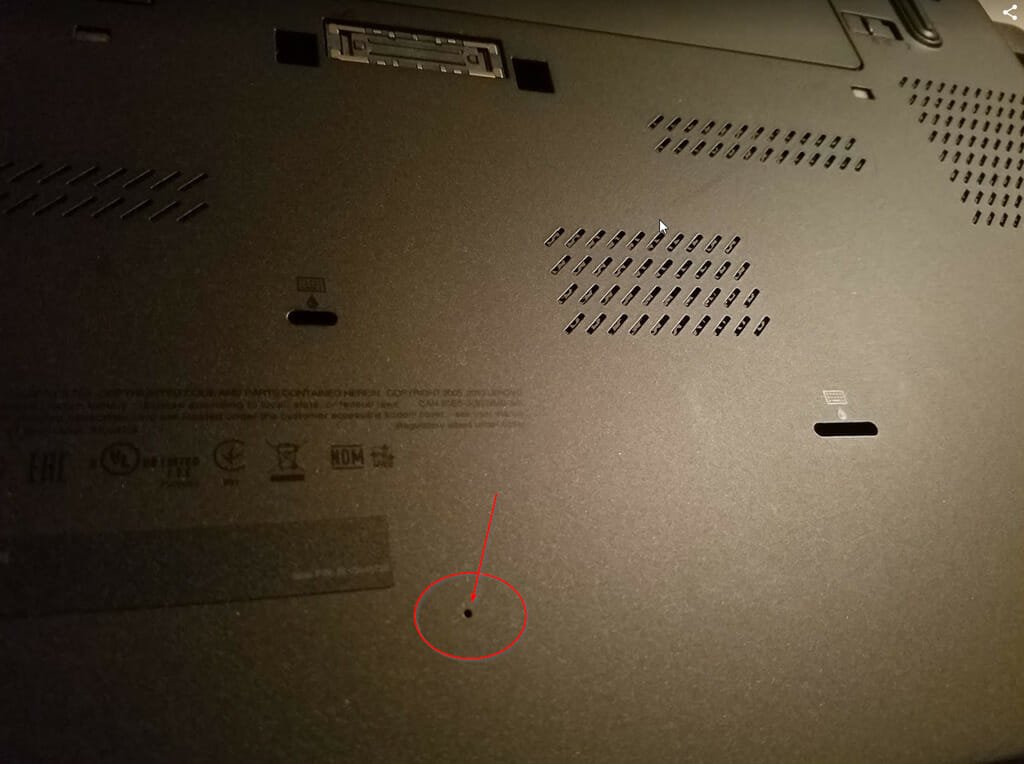 Method 6 – Shutdown Windows Laptop using Command Option
This way of turning off your computer is mostly done by experienced users. To do this :
First, click on the start menu then type ' cmd ' in the search bar
click on the command prompt option
Type ' shutdown-s-t0' and press Enter
This will shutdown your laptop immediately.
Method 7 – How To Shutdown Laptop When Mouse is not Working
If the mousepad of your laptop is not working properly then follow this method to easily shutdown your laptop without using a mouse.
Press the Windows button on the keyboard
Use the tab key or the four direction keys to go to the power button
Click on the Shut Down option there and it's done.
Note – You can also use Method 4 in this scenario
That's it. You can use any of the above methods to shutdown your Lenovo Laptop according as per the scenario. However, if the issue occurs frequently it is advised to scan your laptop for any viruses or malware and also do some optimization process like disk defragmentation in your laptop.