In this post, we will see how you can remotely delete your data present in your laptop which is lost or misplaced. This feature is very handy when you want your sensitive data to not fall in other's hand. Please check out the below steps to
Remote Delete Data of your lost Laptop
Step 1 : Enable the Find My Device Feature
The Find My Device feature is only available on Windows 10/11. The feature allows you to locate your lost or stolen device. You can even use it to lock your device or erase the data remotely.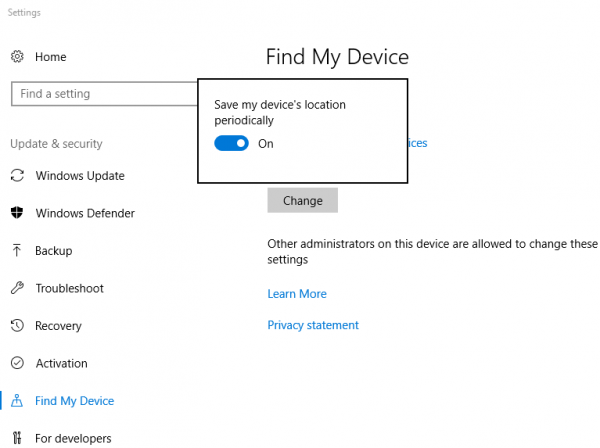 Step 2: First of all, open the Start menu and click on Settings.
Step 3: On the Settings, click on the Update & Security/Privacy & Security option and click on the Find my Device option.
Step 4: Enable the toggle button behind Find my device.
Step 5 : That's it! You are done. Now, if you have lost your device, you need to click on the See all your devices linked to your account option.
Step 6: This will take you to Microsoft's official Find my Device webpage. There select the device, and you will see the location details. Also, you can lock your device from the My Devices page.
That's it, It will only allow you to lock the lost or stolen device. Try and let us know in comments whether this was useful to you.