Do you know there are more than one way to cancel an order in Flipkart ? In fact , there are 3 methods by which you can cancel your Flipkart's order.
One of the largest online retailers in India, Flipkart, offers a wide selection of products. But unfortunately, many times we discover after placing an order of an item that it is not what we expected.
The ordering process on Flipkart is quite straightforward, but what should you do if you want to cancel your order? Yes, people get worried more about this, it is why this article has covered how to cancel order in Flipkart in step-by-step procedure. Go on!
How To Cancel Order In Flipkart App
You can cancel an order in the Flipkart app very easily! The process can be easily completed by following these simple steps.
Step 1 – Download the Flipkart app and open it.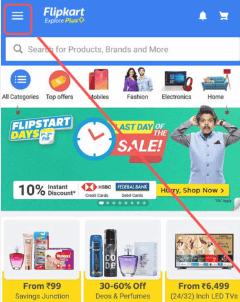 Step 2 – Click on the three horizontal lines on the side menu.
Step 3 – Choose 'my orders' from the menu.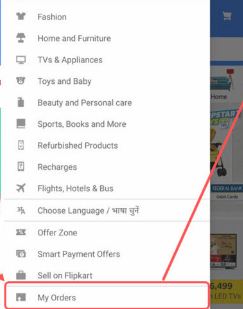 Step 4 – Locate the order you wish to cancel.
Step 5 – To view the details of an order, tap on it.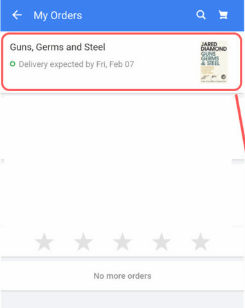 Step 6 –On the order details page, click on the 'cancel' button.
Step 7 –You must select a reason for canceling your order.
Step 8 -Then, click the 'cancel order' button to end the process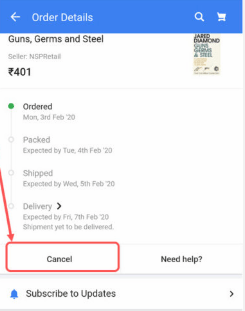 Also read – How To Delete Flipkart Account ? A Complete Guide
How To Cancel Order In Flipkart Website
Is the Flipkart application not something you use very often? Nothing to worry about!
The following steps will assist you in canceling your order on Flipkart's website. Order cancellations on the website are similar to those on the app. In case you still have difficulties, try these steps:
To cancel an order on Flipkart's website, you must first login to your account at www.flipkart.com.
Once you have logged in to your account, click the username in the navigation section. Here, select 'orders'.
Once you click on an order, all the details are displayed on the screen. With a click of the Cancel button, you can reverse the order you have selected.
Prior to clicking 'confirm cancellation', you must select a reason for the cancellation. That's it, you are done!
How To Cancel Order That Has Been Shipped on Flipkart
The item cannot be canceled if it has already left the seller's warehouse. Plus, Flipkart eliminates the cancel button after the product is dispatched.
You must contact Flipkart customer service if you wish to cancel a purchase after it has been dispatched.
However, Flipkart's customer service team will still be able to help you cancel the order.
Whenever you encounter these situations, contact customer service via phone or email.
When you call the number "18002089898", you'll be able to request a cancellation.
After talking with customer service, there is a 99% chance that you will get approval to cancel your order.
In spite of this, the reimbursement will not begin until the item is delivered to the warehouse for processing. If your order is canceled, you will receive the funds via the debit card, credit card, or online banking account you used.
If your order is canceled, you'll receive a refund within five to seven days.
The Cash on Delivery (COD) payment method is not eligible for a refund since there has been no payment made.
Now you know the steps involved in cancelling a Flipkart order, you can do it easily and without hassle. We hope you found this information helpful!