WhatsApp Business App is now officially available in United States and few selected markets. The purpose of the app will be enable better communication for businesses with their customers. Last year, after the formal announcement on the development of this app beta version of the same was released on September for selected users. Now apart from United States , the App is available in Italy, United Kingdom, Mexico and Indonesia. We can expect roll out to other regions sooner. Let's check out how this works and what its benefits are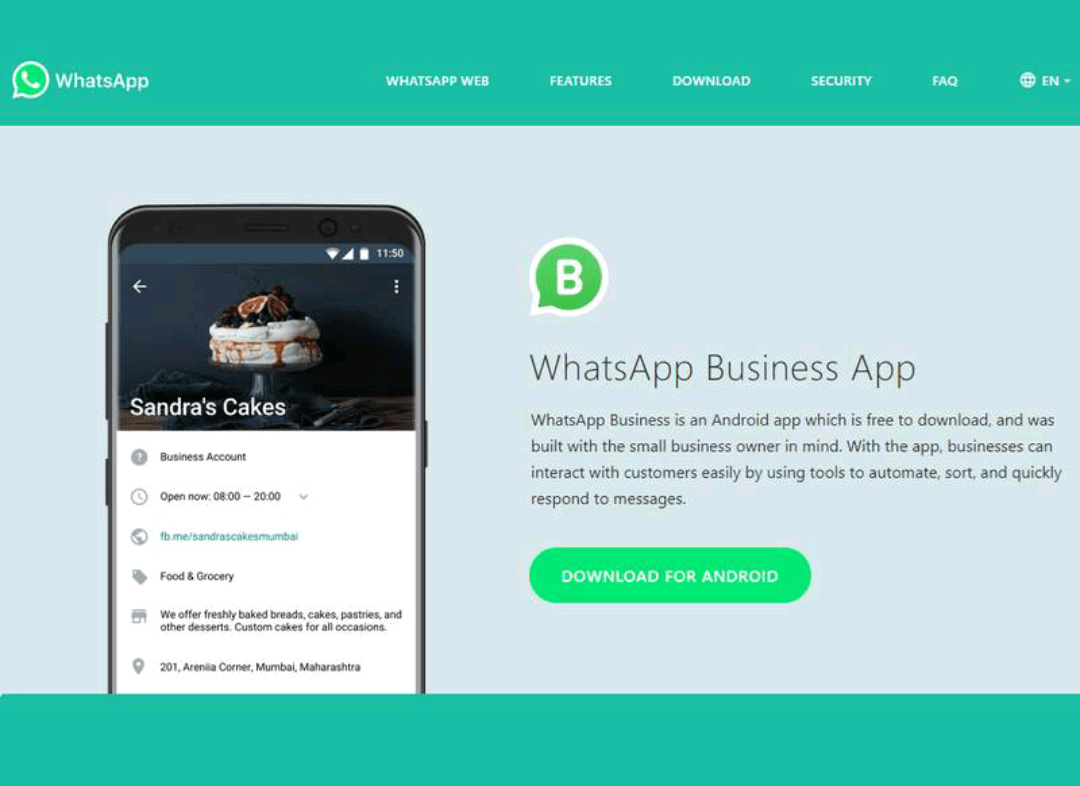 How does WhatsApp Business Work
With this App small businesses will be able to create an independent profile page on the platform and add specific details like description, website, email address, contact number etc,.
Messages tools has features like quick replies, greeting customers, tell user status, messaging stats with various metrics such as number of read messages, unread messages etc,.
Also Read: Motorola launches 50 new Moto Hubs in New Delhi; to concentrate on Retail Expansion
Benefits of WhatsApp Business
· Allow users to be connected with customers using the desktop version of the App
· WhatsApp Business is compatible with lanline numbers additional to the mobile numbers
· Users will get a specific Business Account which is different from personal account giving more authenticity
· The best feature is that regular WhatsApp & WhatsApp Business can coexist on the same phone, so users don't have to worry about carrying another number.
In an official statement, Whatsapp said:
"People all around the world use WhatsApp to connect with small businesses they care about — from online clothing companies in India to auto parts stores in Brazil. But WhatsApp was built for people and we want to improve the business experience. For example, by making it easier for businesses to respond to customers, separating customer and personal messages, and creating an official presence. "
So let's see how the WhatsApp Business pans out in the released region and post its outcome we can expect the App to release to other regions.