Today, Motorola announced the launch of 50 new Moto Hubs across New Delhi. These new retail stores will cover all the zones of the City which includes – East, West, North, South & Central. The purpose of these hubs is for customers to experience the entire Motorola products physically at one place to decide on purchase.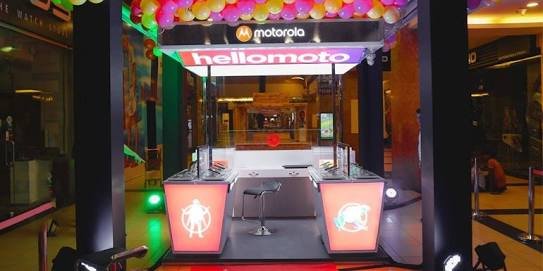 Apart from smartphones, Moto Hubs will also feature range of Motorola accessories like earphones, speakers, power bank and Moto Mods.
As expected, the company also confirmed that they will launch 100 new Moto hubs across various cities in India. Sudhin Mathur, Managing Director, Motorola Mobility India said, "With the Moto Hubs, we're set to create a benchmark in smartphone retail experience! It'll be a destination for them to interact, engage and purchase at the same place. Today's Delhi Takeover is yet another step in this direction."
Moto Hubs are already have stores in 6 states and exclusive service centers across the country. The company has also partnered with offline players like Poorvika Mobiles, BigC and Lots Mobiles in Southern India to open exclusive stores.