Did you know that we can send text messages from your PC to any of your contacts directly? Google has recently introduced this feature, so we'll show how it can be done so that you can try it out yourself. On top of sending messages, one can also attach photos and even use the dark mode while using this in your browser.
Send Text Messages From your PC
1. First, in you smartphone set 'Android Messages' App as your default messaging App. Apart from Google phones like Pixel, other brands will have their our message apps. So, you need to download the 'Android Messages' App if not already present.
2. To set as default app, go to Settings -> Apps -> Default Apps -> Select 'Messaging /SMS' -> then select the Android Messages and Confirm the same.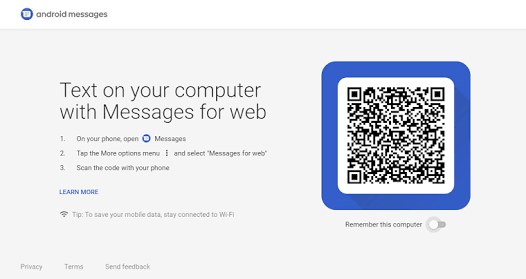 3. Next, in your PC go tohttps://messages.android.comlink . Here you'll see a QR code. In this page, make sure you 'Turn ON' the Remember this computer option present at the bottom right part of the window.
Also Read :Best Free Software for Your PC to Download – September 2018 Edition
4. Now, Open the Android Messages App in your phone and tap the 'three-dot' symbol and select the 'Messages for web' option.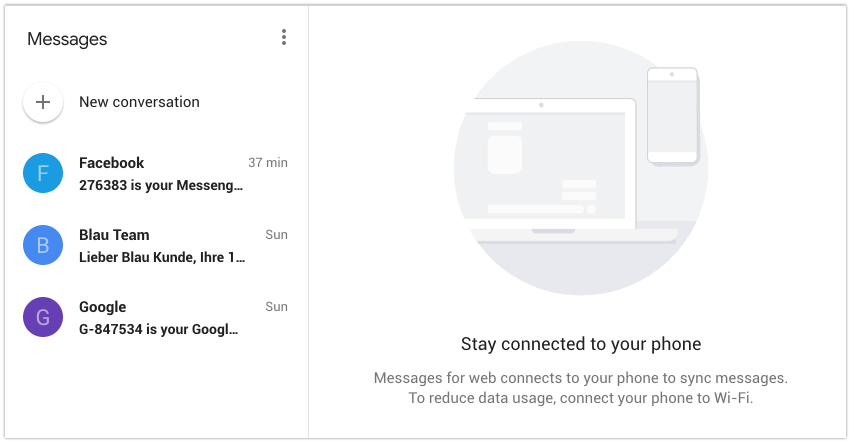 5. It will now allow you to scan the QR code shown in the PC screen and in the next moment you can see all your messages from phone getting displayed in the Browser.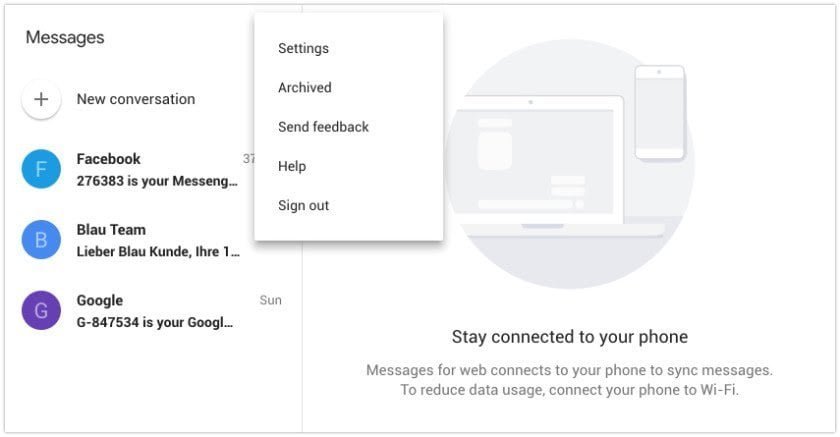 6. You can try to delete/archive or even turn off notification by selecting the messages here.
7. To send a new message, Click 'New Conversation' option and select the contact you want to send the message to. After this, type in the message and click 'Send' option to complete the process.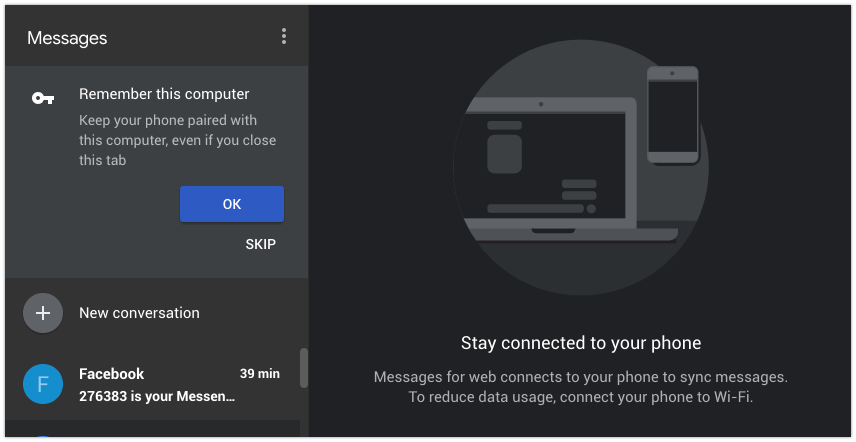 8. Here you can, add emoticons, stickers and even photos by selecting respective icons present. Finally, the theme of the App can also be changed to dark mode in the setting menu.
Also Read :Now Get 4 months FREE on any Annual Subscription of WP Engine – Coupon Inside
That's it! You can now easily manage your messages and contacts directly using your PC or laptop. This way we don't have to keep searching for your phone for sending text messages, checking for any new message notifications or even deleting the same.
*Bonus Tip
This same process can be applied for your WhatsApp messenger also. You just need to visithttps://web.whatsapp.comlink in your browser and follow the similar process. This way, you can manage yourwhatsappmessaging as well!!