Google apart from dominating the search and practically the internet world wide, they keep experimenting new things and built innovative tools. Apart from this, they also accept new experiments & creativity from other developers. For now, we'll check this awesome and inventive tool where you can play a keyboard using your face movements alone.
Google A.I Experiments Tools
First, go to the web page https://creatability.withgoogle.com/keyboard/ . Here you will be welcomes with Intro Screen where you can decide on Playing the Game or checking out the Tutorial. Select the 'Start Playing' Option and the Keyboard appears with specific Scale, Root Note and no of keys to select.

By default, mouse can be used to play keyboard on screen. But to start the fun, changing the Tracking option from 'Mouse' to 'Body'. Once done, it will tool will initialize your PC/Laptop camera and load body tracking details. Please note, you have to give permission to the browser to use your Front Camera for this to work.
Also Read: Use Lite Apps to Save Space & Data and for Faster Experience
With that done, the next screen shows the on screen keyboard with your face in the background nicely hidden using less opacity settings. Here, if you see your nose will be marked and tracked against the keyboard. Now, as per the face movements (nose direction) the corresponding key from the keyboard will be played producing the sound.
Apart from Nose, you can also choose shoulders, wrist joins and Knee parts of your body to play the keyboard in gesture.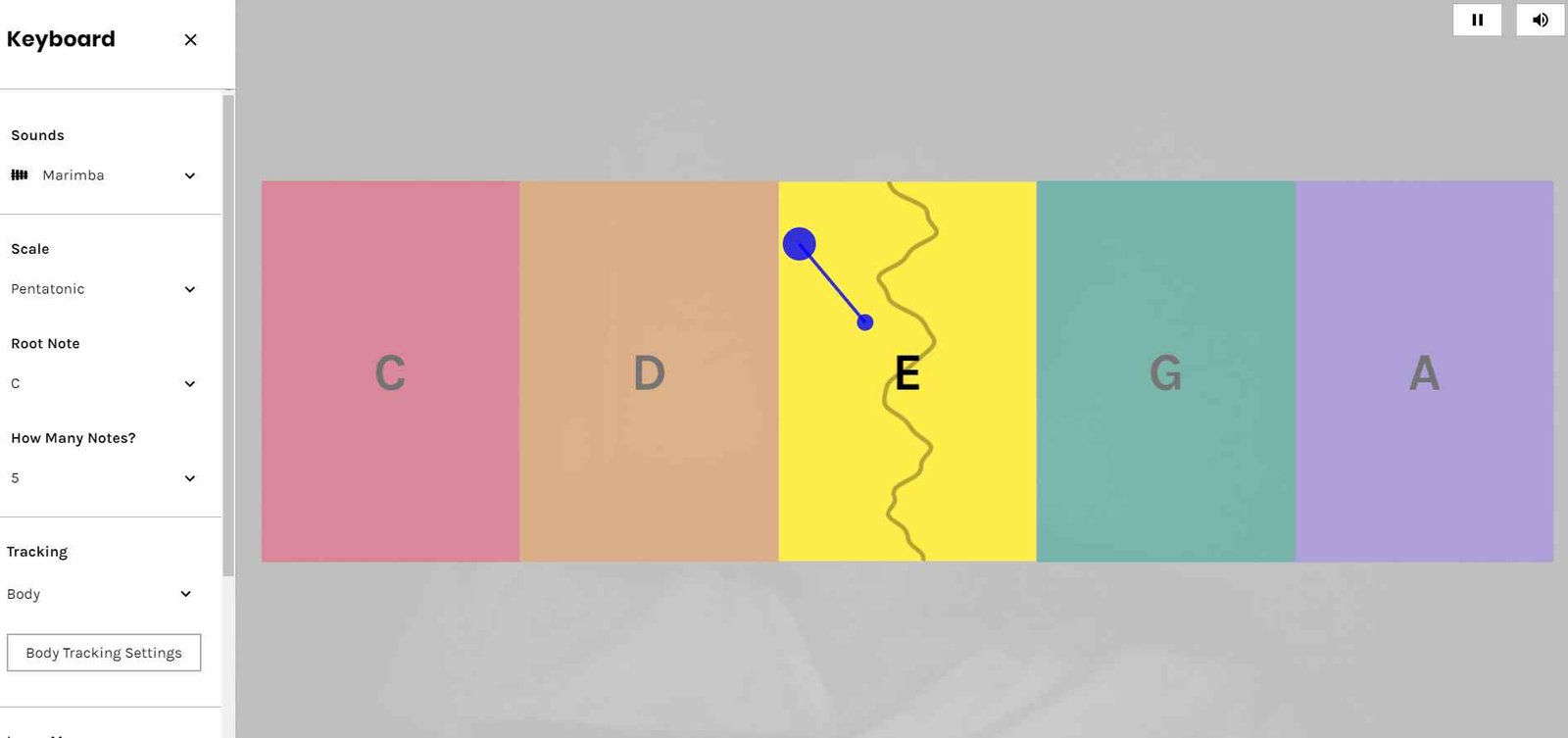 It is quite fun to do this and sure will enjoy the activity for some time. Apart from this, there are few other tools which are experimented. So if you are really interested in checking out the various experiments of Google , visit their website https://experiments.withgoogle.com/collection/creatability .