As part of various upgrades in Windows 10, the famous and the cult Microsoft Paint application was replaced with new 3D Paint app. Though, the new application is good, we still feel and like to use the old, simple yet effective MS Paint application. To solve this, a new web-based free program which almost replicates all the functions of Paint application called JSpaint was created.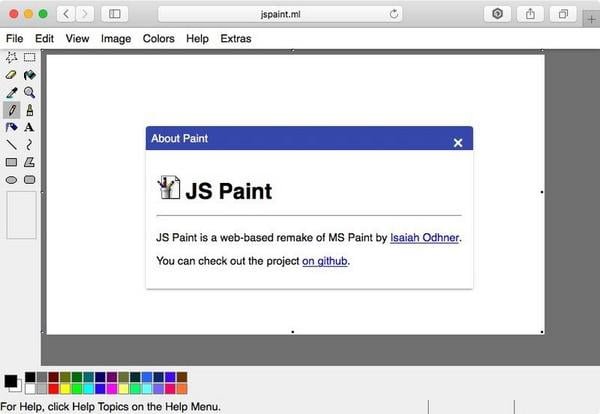 JS Paint
JS Paint is a website based program when once visited, it will show the same old MS paint interface in the browser. All actions like flipping, rotating, skewing are present and you can also set the image as 'Desktop Wallpaper' as you do with the actual Microsoft Paint application.
Also Read : This is how you delete the message in WhatsApp even after 7 Minutes
Additionally, this web-based model support GIF creation and all these work so smoothly with unlimited undos and redo options. Finally you can share and collaborate images with other people via various sharing options.
Visit the Application here – jspaint.ml