The Google Pixel 5A with 5G is a mid-range phone that was rumored to be discontinued just a few months ago. Clearly, it wasn't the case because it's now bigger than ever, with some minor but welcome enhancements. The new phone is now available for purchase for $499.
Google Pixel 5A Details
You might be asking if the Pixel 5A is the successor to the Pixel 4A or the Pixel 4A 5G before we get into the details. Yes, it is correct. It sports a slightly larger screen, an IP-rated waterproofing rating, and a significantly larger battery. With 6GB of RAM and 128GB of storage, the Pixel 5A has the same powerful Snapdragon 765G chipset as the 4A 5G.
It also has the same cameras, with a 12 megapixel main camera and a 16 megapixel ultra-wide rear camera. There's no wireless charging, and the screen's refresh rate remains at 60 Hertz.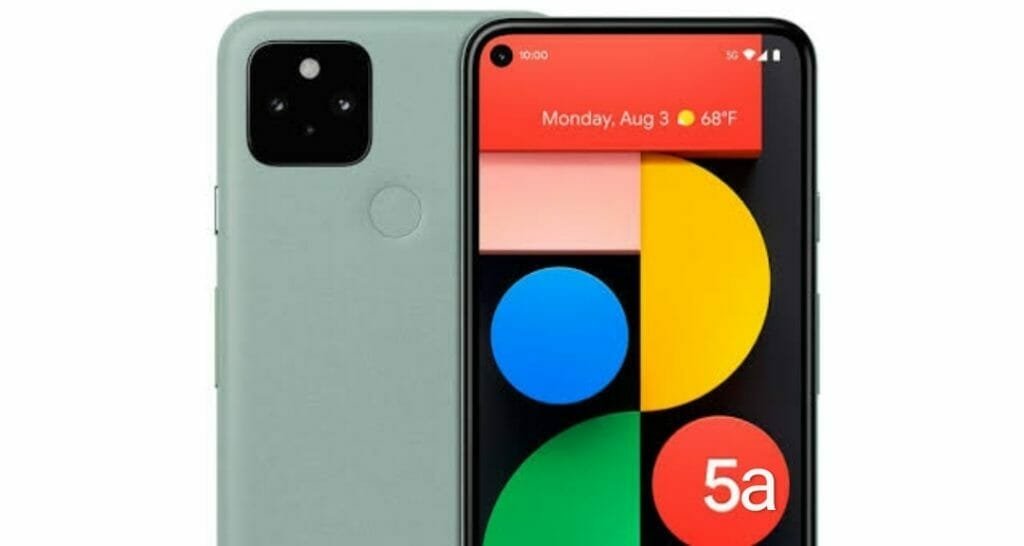 New Features
What's new on the 5A, then? The display is somewhat larger at 6.34 inches, and the battery capacity has been increased to 4,680 milliAmp hours, which is 20% more than the 4A 5G's. The 5A has a metal unibody construction and is waterproof to IP 67.
Google has tweaked what was already one of the greatest smartphones in its class, but it hasn't deviated from a winning formula. For example, an IP rating of 67 indicates that it can resist being submerged in three feet of water for up to 30 minutes.
The Pixel 5A's screen isn't large by any means, but at 6.3 inches, it's just big enough to stand out among the 6.5 and 6.6 inch competitors. It also has a 1080P OLED panel, which is quite detailed and appealing to the eye.
Even if they outsize it in terms of size, some inexpensive phones have lower res or lower contrast LCDs that don't appear as attractive. The 5A's substantially larger battery is one enhancement that anybody can enjoy.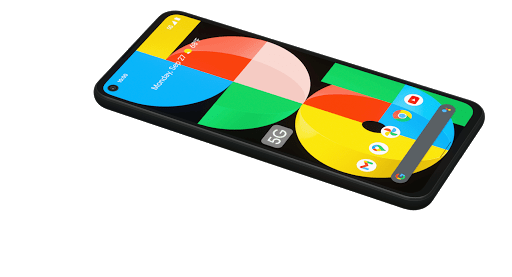 Bigger Battery
Since the Pixel 4's dismal performance, Google has been improving in this area, but the new battery finally brings it up to pace with the competition. When it comes to battery life, specs don't often tell the entire story, but 5,000 milliamp hour batteries are popular in inexpensive and mid-range phones. This 4,680 milliamp-hour cell keeps up well.
I'm only down to about 70% after four hours in front of the TV. So it should be able to get through a couple of days of moderate use without issue. It's a Pixel phone, despite the fact that there's nothing new to tell about the camera.
The 5A covers the essentials in terms of hardware. Nothing here is unnecessary, such as a low-resolution macro or a depth sensor. Optical image stabilization is available on the 12 megapixel main camera, which is uncommon at this price point and helps you capture more sharp images in low light. There's also a decent ultra wide, which isn't very noteworthy but does the job. Of course, the software is what really sets Pixel cameras distinct, and that's still the case here.
Thanks to some smart computational methods, you get a great night vision mode, a believable portrait mode, and an impressive handling of high contrast scenes. Colors are a tad muted compared to a Samsung phone, but that's a matter of personal opinion.
The Pixel 5A is just the 4A 5G with a few small changes that are actually rather significant.
If you don't mind a smaller screen and don't mind the lack of an IP rating, this is the device for you. With the 5A, Google has effectively eliminated any excuse to not recommend it to anyone looking for a mid-range phone.
The Pixel 5A could be a dull update, especially since the Pixel 6 has already been announced and is on the way. But, to be honest, it's exactly the type of upgrade we'd like to see.