Honor India has been having special flash sale from time to time. Now as part of Diwali Sale , Honor is giving the highly successful Honor 10 Smartphone at Re 1 in the latest flashsale. In today's Re 1 Sale, you can buy Honor 10 only Re 1 at 11:45 AM in their website.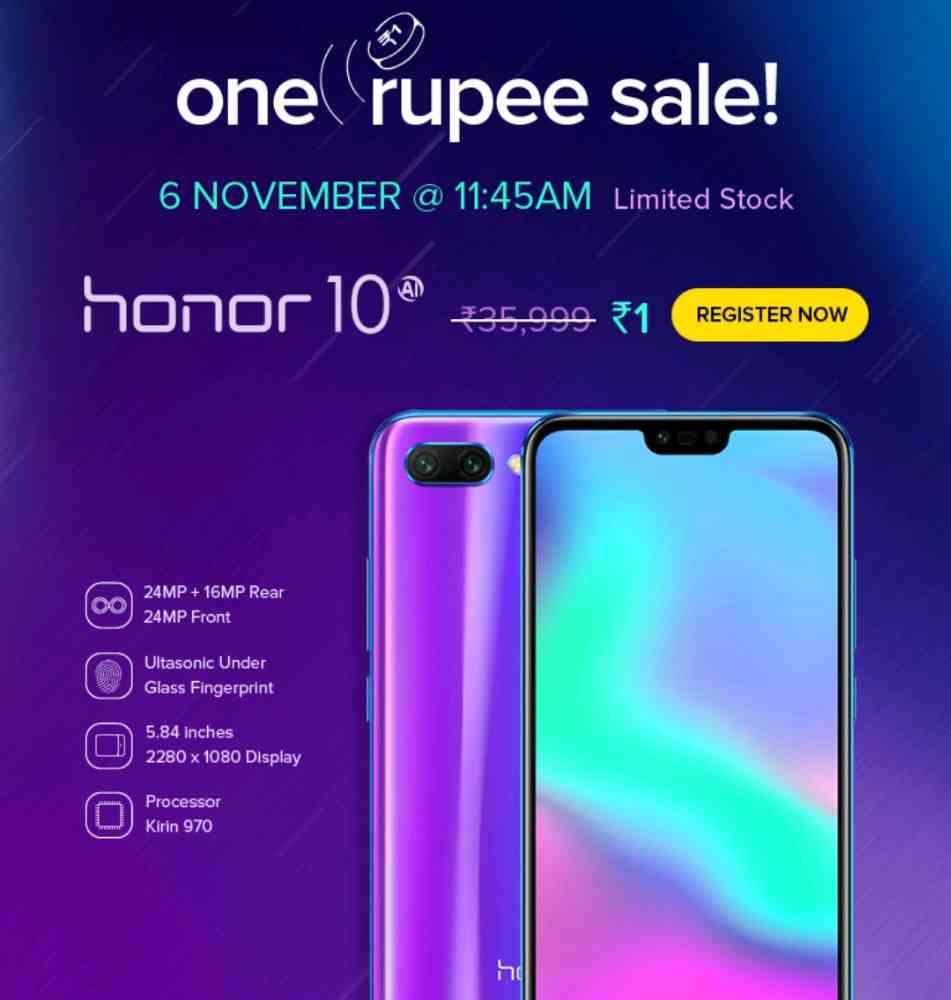 Also Read :Best Deals from Amazon Great Festival Sale
Buy Honor 10 at only Re 1
1. Create an account in hihonor.com/in website if you don't have one already.
2. Login with your credentials.
3. Provide you address and Contact details before hand in the account.
4. Then, go to website , Honor 10
https://sale.hihonor.com/m/in/honor10Flashsale.html
5. At 11:45 AM, Click the 'Buy' Button to add the phone in your cart.
6. In case, the server was busy users can still go back and try again, until the 'Sold Out' message pops out
7. Once done adding the device to cart, make the payment and await the confirmation message of your phone
Thats it! You are done.
*Note – Flash Sale most of times favor people with very strong bandwidth and speed, so make sure you are connected with the same to have a good chance at buying the Honor 10 at Re 1.
All the Best!
Let us know if any one of you get lucky and was able to buy the phone at Re 1 during the sale.