Samsung today showcased the highly hyped foldable smartphone at the Samsung Developer Conference ( SDC 2018 ) event in San Francisco , California. Along with this, the company also launched its all-new interface design called One UI that is specifically designed to make the experience more natural and comfortable. The highlight of the new UI is the Infinity Flex Display element to support the upcoming foldable screen technology.
Samsung Foldable Smartphone
The new foldable smartphone has been developed with collaboration with Google and this new concept will allow a phone to be changed into a tablet device. The display size of the device is touted to around 7.3-inch at its maximum and at 4.58-inch size in its folded state. The apps which you has opened in the cover display will automatically move to the large display once unfolded. The new One UI will enable the device to simultaneously open up to three active apps on the larger display. This feature will allow you to have multiple apps at the same time and this mode is called Multi-Active Window. We could say it is more like the split view screen the current phones have, just that we have 3 apps at the same time. You can watch the highlights of the event via Cnet channel here.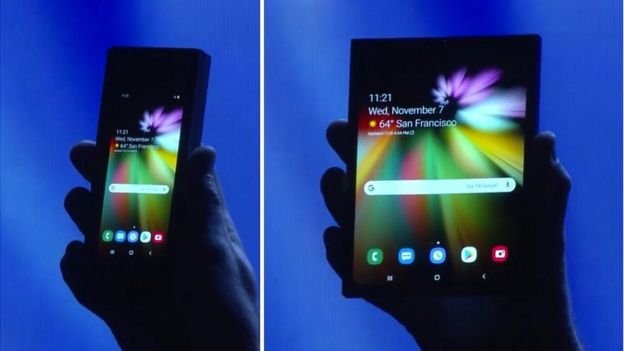 Also Read:Honor Magic 2 Launched with Slider Design and Triple Selfie Camera
The main component of a foldable device would be the display used in it. Here, Samsung built a new material for the cover window that is claimed to be "flexible and durable" for the new form factor and has unique adhesive to improve on elastic factor. There is a is a shock-absorbent film, ultra-thin polariser, flexible layer, and a flexible backplane to enable the flexibility factor. On the software front, to support Apps on this new foldable display Samsung is working closely with google to optimize Android for this new form factor.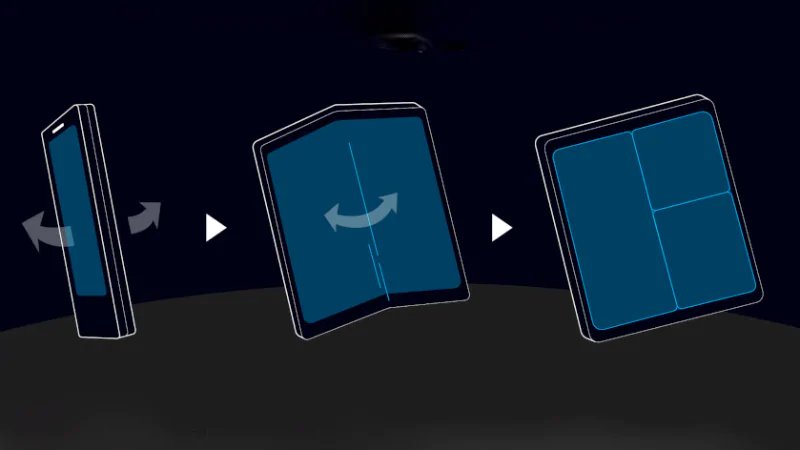 Display details on the new devices include that the first foldable device will have a resolution of 840×1960 pixels along with a screen density of 420dpi and the smallest screen width of 320dp. The foldable display, which sits under the cover display, on the other hand, is said to have a resolution of 1536×1960 pixels along with a screen density of 420dpi and the smallest screen width of 585dp.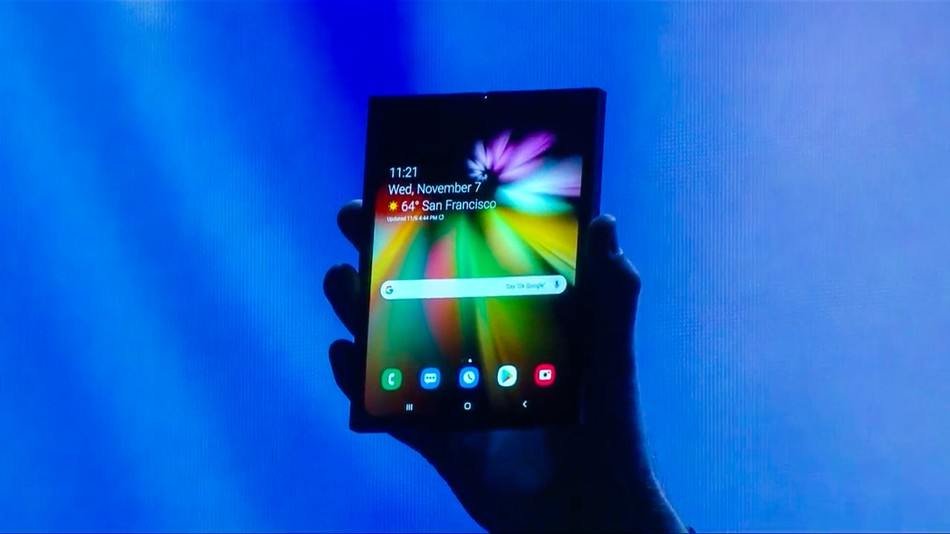 There is however no details from the company on planned launch date. The device itself was showcased as prototype in a "black box" that appeared to enable the folding action using a built-in motor in the event. So we may still have to wait for few more months.
Apart from this, Samsung also opened its Bixby for third-party developers and is planning to take on other Smart Assistants such as Google Assistance, Apple Siri and Amazon Alexa.