Android P is not yet officially launched by Google so naturally, the name for the next iteration is still a suspense. We can expect the official name to be revealed by next month by Google but now it looks like the name for the next version and the expansion for the P is out now as per this report from Phonearena. It looks like the name was revealed during a Huawei Customer chat online and the screenshot of the same has been shared.
So if you don't want to wait till next month and very curious about knowing the new name, then read on.
.
.
.
.
Can't you wait huh? , Ok, then the name is Android Pistachio.The name of the new Android version leaked in the chat window is present below.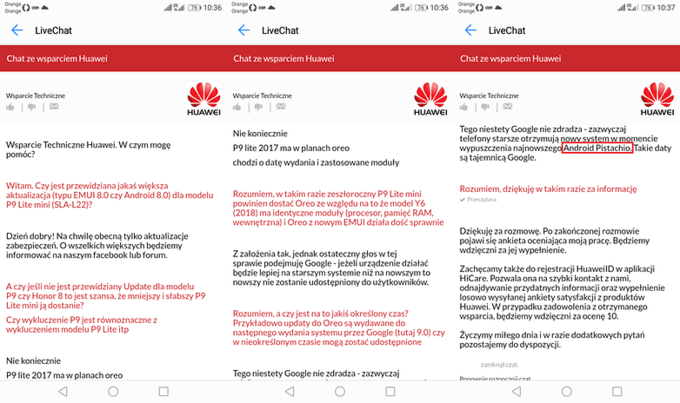 Also Read:Oppo Find X launching in India on July 12
It should be noted that in early February there was a report from Bloomberg also indicating that the new name would be Android Pistachio Ice Cream. However, we are not sure whether the Ice Cream tag will still be retained.
So what you think about the name? We think this will be the final name too, let wait till next month for confirmation.