Slim version Youtube Go App early release in India
Google has announced that it would roll out a mobile YouTube application specifically designed for India, to increase its coverage in the country further more.YouTube Go App which is currently in its beta version will be soon to available officially.The main purpose of this app is to overcome the bandwidth/infrastructure issue which emerging markets face when it comes to speed of the internet.
As video consumption both online streaming and download has seen a tremendous increase in the past year, the new app will allow faster loading of videos, offline download and to monitor data usage.It must be noted that Google has been doing extensive testing for few months on this application internally.
Also, his move by the Search Giant makes sense with the entry of Reliance Jio which has become a disruptive provider making the cost of data cheap and also forcing the existing competitor to follow suit.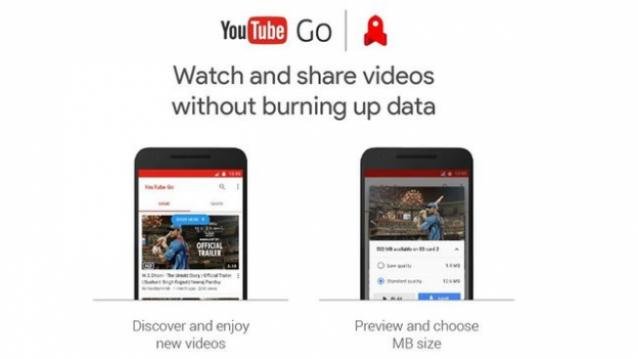 Currently the beta version is released in Google Playstore in India and slowly it will be released in other emerging markets, as per the statement from company executives.
YouTube executives said they sought to build a product for Indian users from the ground up rather than releasing a slimmed-down version of their primary app.


Currently the product is available as 'early release' in Playstore. Once installed, you need share your language preference,contact number and email address to start using or try the App.