The 2019 Samsung Galaxy Smartwatch Sport is expected to be launched at the Mobile World Congress 2019 event along with the already leaked Samsung Galaxy S10 mobiles. Now, clear render images of the new Galaxy Smartwatch Sport has been revealed in different colors via separate leaks courtesy 91mobilesand tigermobiles.
2019 Samsung Galaxy Smartwatch Sport
From the leaks we can confirm the smartwatch will carry over the design language from its predecessor with the presence of round dial. The glass over the dial looks to a layered on a gorilla glass to prevent scratch and marks. The body of the watch is made up of polished metal which extends around the dial and back of the watch. The device has two button along the sides of the dial and are colored white to match the watch.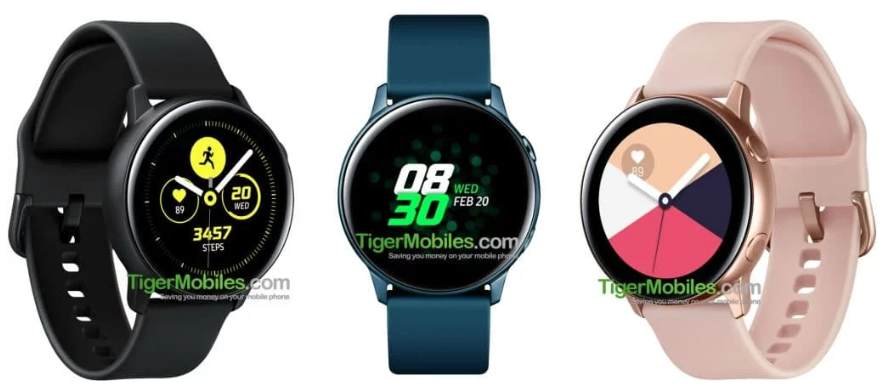 Also Read:New Google Apps Live Transcribe & Sound Amplifier for people with hearing impairment launched
Apart from this, we can expect the watch to come with the new feature , Bixby Reminders. The specifications of the watch include 4GB of RAM, NFC for secure payments, GPS for fitness tracking, Wi-Fi and Bluetooth and IP water resistance. The battery is also expected to be bigger to give you ample backup for days to use. Apart from silver color, it looks like the galaxy smartwatch sport will come in black, dark blue, and rose gold color options as well. We'll get more details on this at the launch event planned to take place on February 20.