Samsung has launched its first of kind outdoor 4K QLED television called the Terrace. The TV which can be used outside during a party or sporting events comes with IP55 dust and water resistance. The 4K TV is currently launched in U.S and will be available in other regions like Australia, New Zealand very soon. Let's check out the details.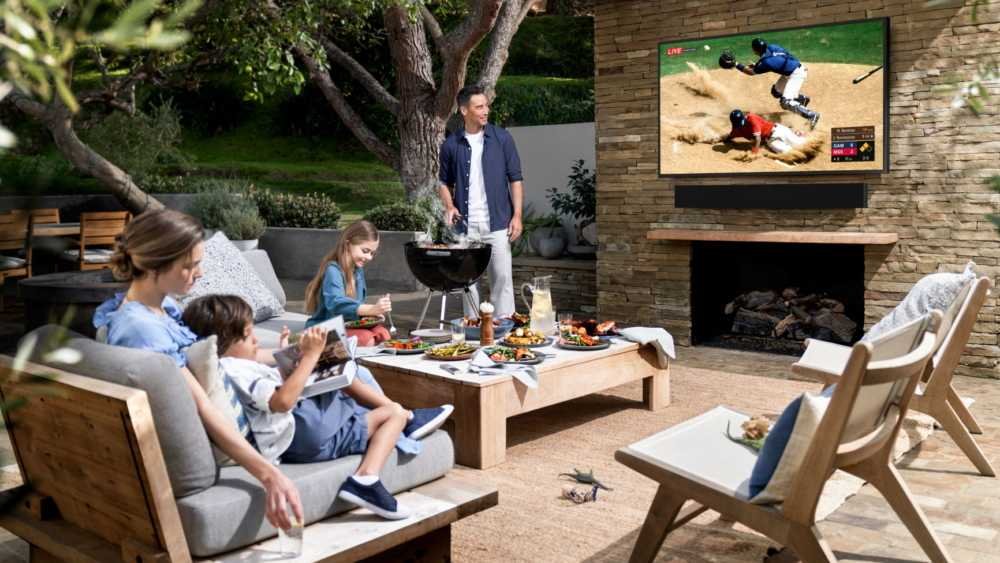 Also Read: Microsoft Surface Hub 2S , All-In-One Digital Whiteboard launched in India for Rs 11,89,999
Samsung The Terrace 4K TV
The 4K OLED television comes with brightness which can be increased up to 2000 nits, allowing viewers have a seamless viewing experience even in broad daylight. The gadget comes in 55, 65 and 75-inch models to suit your different requirements. The built of the TV looks premium and has a very thin bezels of depth of 59 mm giving a sleek design.
The display of the television gives you high motion rate, which provides clear and lifelike picture quality. The anti-reflective coating present in the device will remove any unwanted glare. As expected it will be a Smart TV powered by Tizen, Samsung's Smart TV platform, which offers features such as Samsung TV Plus and Samsung Health.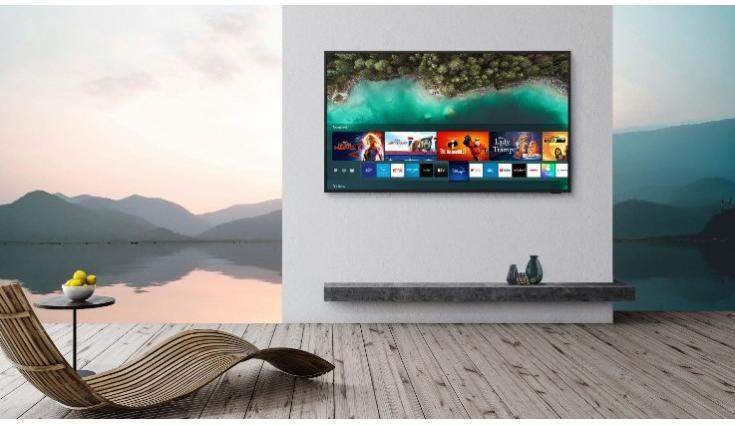 It comes with support for smart assistants like Bixby, Amazon Alexa and the soon-to-launch Google Assistant. All default connectivity options you can expect for a present age smart tv are present in the TV.The price of Samsung The Terrace is fixed at $3,455 for 55-inch, while the 65-inch and 75-inch display come at a cost of $4,999 and $6,499.
Apart from this, Samsung also announced a the terrace soundbar for high quality audio which can be good accessory to this new television.