In this post, we will check a way to cleanup your PC from virus and malware using Google Chrome browser. This is an awesome method to make use of the Chrome Cleanup tool to remove malware from the web browser and PC.
Check below for the step by step guide.
Steps To Remove Malicious Program Using Google Chrome
Step 1: First of all, open type in 'chrome://settings/cleanup' in the address bar and hit the enter button.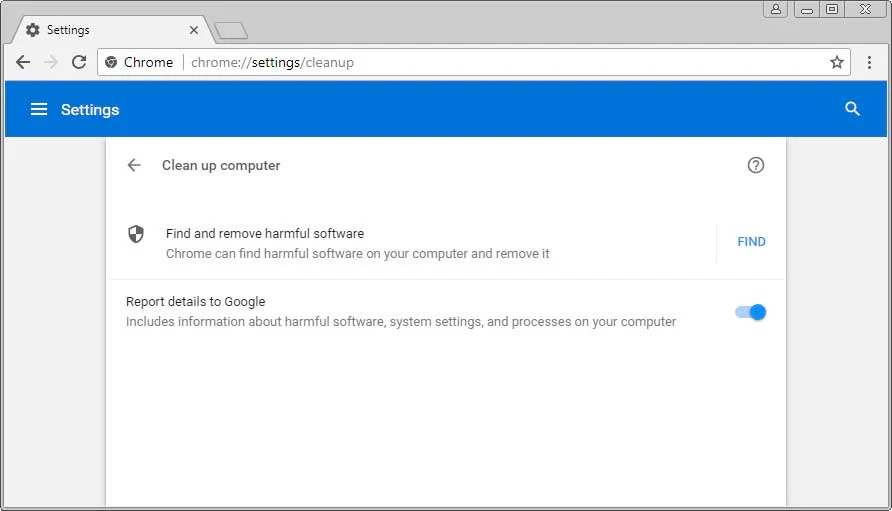 Step 2: On the Clean up Computer page, click on the Find button.
Step 3: Now, you need to wait for a few minutes until Chrome completes the scan process.

Step 4: If Chrome finds any malicious program, it will let you know.
That's it! You are done. This is how you can remove malicious programs from your PC via the Google Chrome browser.