Google has been forth coming about their Pixel 4 smartphone compared to its previous devices. Few days back, the search giant revealed few shots of its upcoming pixel 4 phone showing the square pattern camera setup at the rear.
Today, the company has teased more details about the phone via a short video and a blog giving the complete front camera and its related setup.
Pixel 4 Details
The 30-second video shows the already leaked design of the phone to some extend. Also, it confirms the presence of face unlock feature and a more advanced one. Apart from this, you can also see the hands free actions done to control the phone. This is due to the presence of soli sensor.
In an official post, Google has revealed the cross-sectional image that shows all the components in the phone's big forehead.
Also Read : Motorola E6 with Snapdragon 435 and 3000mAh battery launched
The setup starts with face unlock IR camera, followed by the main front camera, and then an Ambient light/Proximity sensor. Then comes the speaker grill at the center. Next comes the interesting part.
The Soli radar chip which allows you to control the phone with no hands at right of speaker. The phone can bs turned on as you reach for the phone, allowing the phone to unlock "all in one motion" using this tech.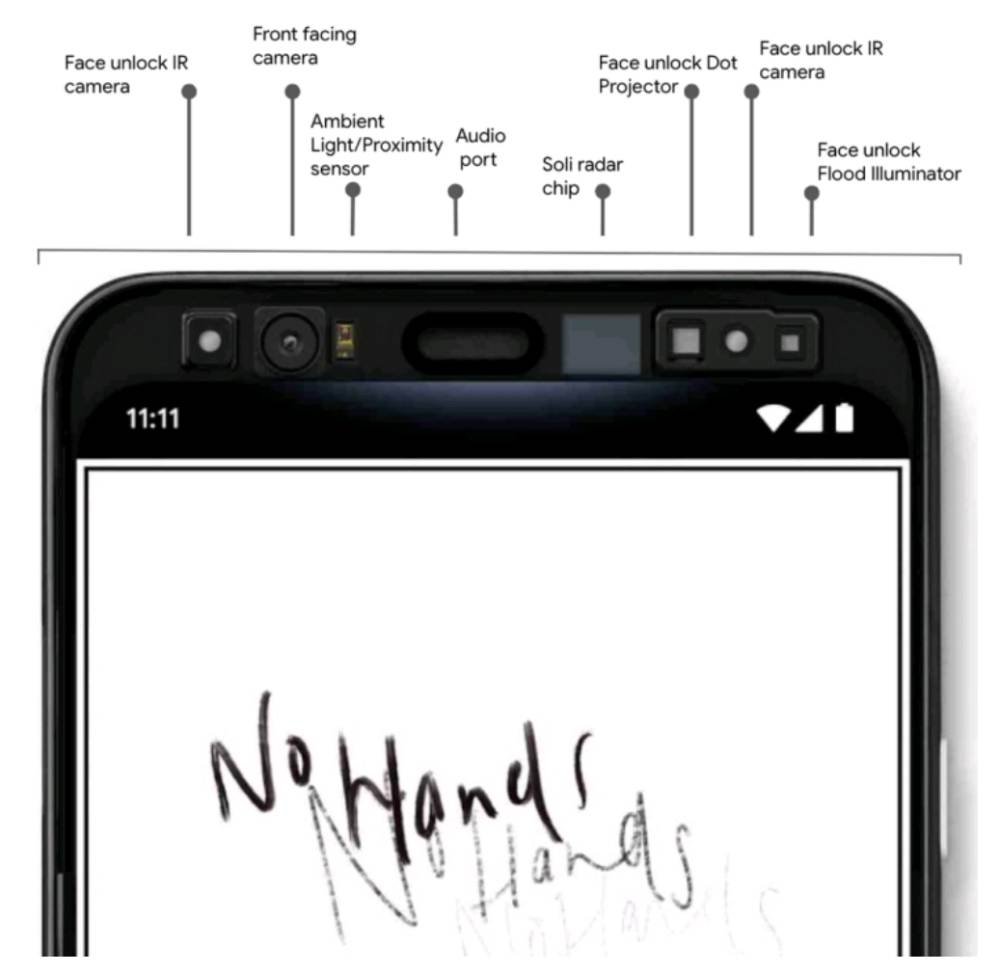 After this comes a face unlock dot projector, another IR camera, and a flood illuminator. Finally, Pixel 4 will feature the Titan M security chip where your face data will always be stored. So no worry on security.
With all these details, Pixel 4 is shaping up to be a great phone unlike its predecessor which mainly excelled in camera.