Oneplus is getting ready to launch its new non-mobile product, the Oneplus TV in India. India will be the first market to get the television before China and Europe. We have been seeing reports of Oneplus planning to enter into the Smart TV market and now it has been confirmed by teaser image in Amazon page and its display size teased by Oneplus France VP.
OnePlus TV Details
Oneplus CEO Pete Lau has already revealed that the new Oneplus TV will use Quantum-dot LED panels and will be designed in a minimalistic way, just like its smartphone. Apart from this, the TV will be powered by custom version of Android TV ( may be Oxygen OS) and integrate easily with the smartphones ( especially One plus phones) allowing owners to use the phone for input on the TV.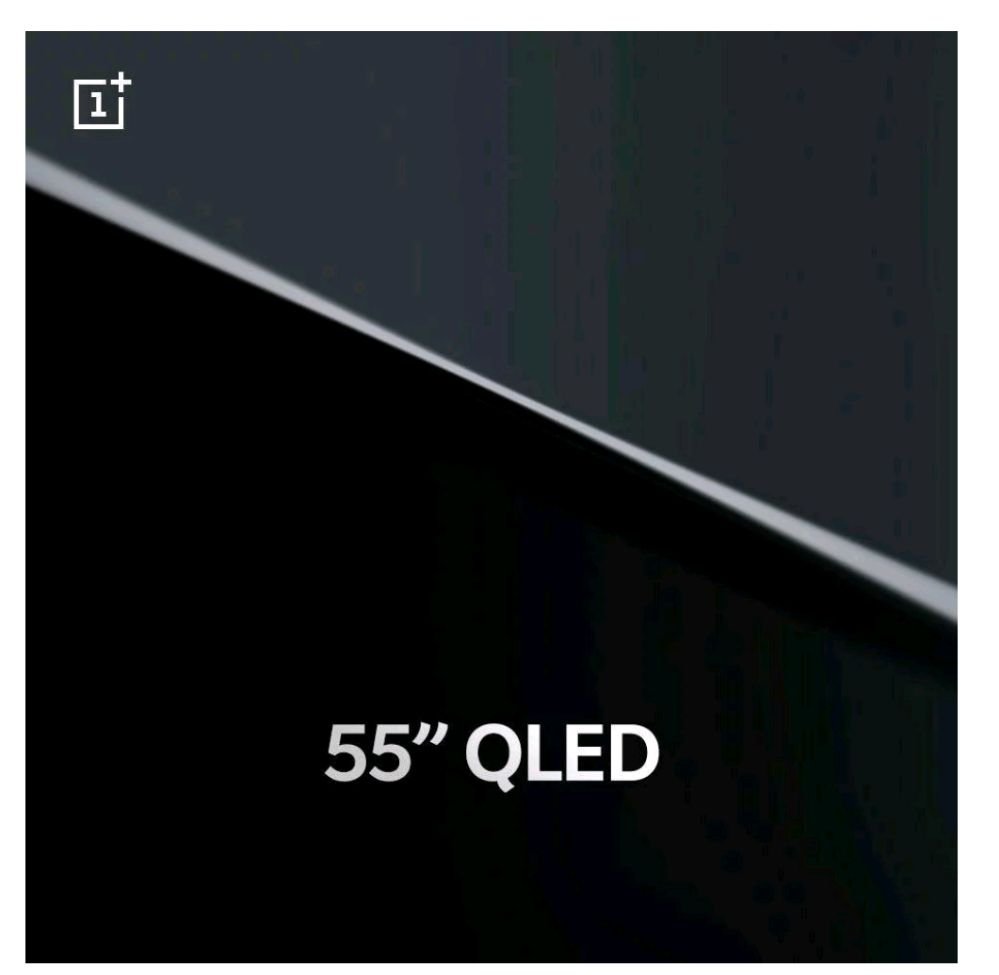 Also Read: Xiaomi Mi Mix 4 specs leak with 108MP Camera, 12GB RAM, Periscope lens
However, the company has clearly communicated that the new smart TV will be premium flagship product, so we cannot expect a device with aggressive price. So once can assume it won't be competing with the likes of Xiaomi , Vu etc.
In a tweet from VP of Oneplus for France, he has confirmed that the TV will have a 55-inch QLED display. It looks like the offering will be in just one display size. Oneplus TV is expected to come with 4K resolution, HDR capability and to be powered by powerful Soc inside.
Amazon India has already started teasing the smart TV with 'Notify Me' page and informed it will launch in September in the country. We'll keep you informed on the actual date of launch and other details once it's known.