We have
previous reported
the upcoming Nokia 9 smartphone from the company. The next flagship device from the company will sport a world's first
penta-
camera setup ( 5 Cameras) in a smartphone. The images of the phone have been leaked for some time now revealing the pattern of the camera sensors arrangement. It shows the camera setup is arranged in a circular shape encompassing 7 holes which houses 5 camera sensor, 1 optic sensor and a flash.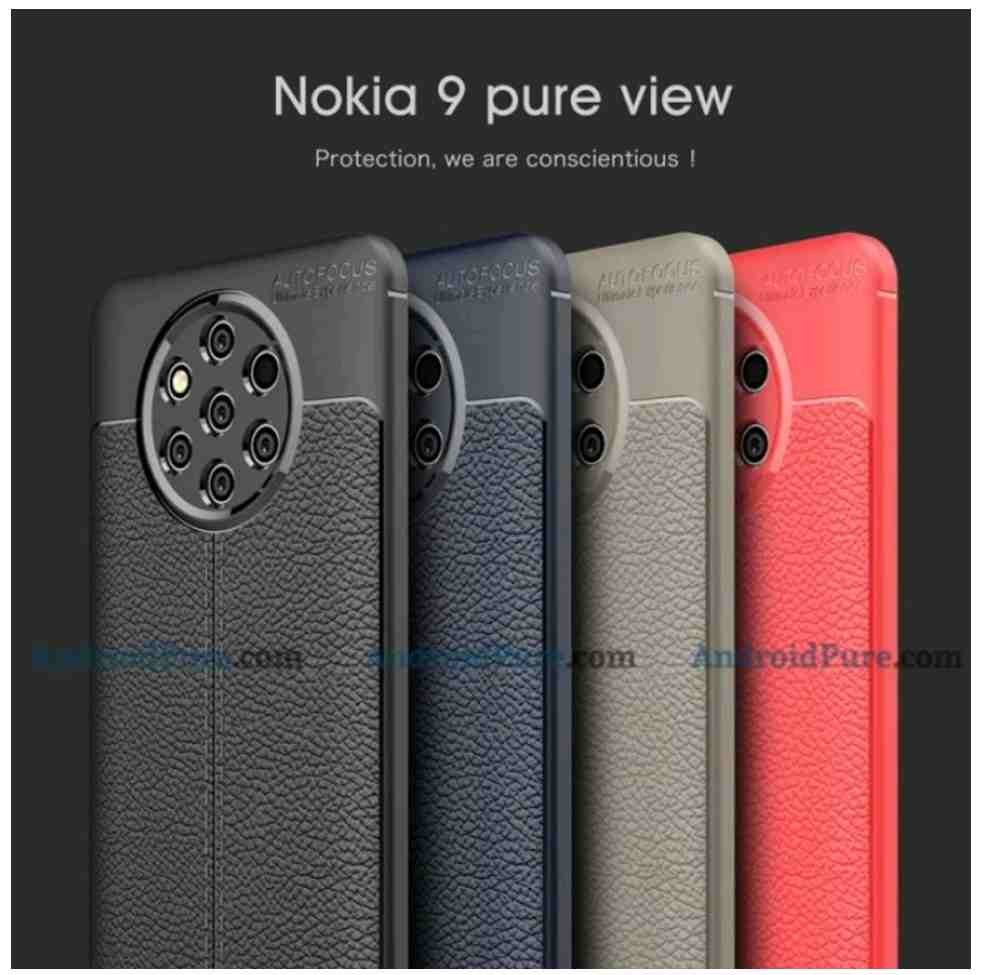 Nokia 9
PureView

Details

Now, purportedly case of the new Nokia 9 phone has leaked now. The Leather Design Case shows how the rear side of the phone looks like. With the presence of holes for Penta Camera setup, it is confirmed the earlier leaks of the phone design was true. The images of the case show that it will also house what it looks like a mic-hole at the top of rear camera. The image shown with caption of Nokia 9 Pure View reveal that the display of the phone will come with latest Pure View screen.

Also Read: Sony WH-CH700N Wireless Headphone with Noise Cancellation launched in India

Though the specification of the device is not confirmed , but we can expect the device to sport at least 5.9-inch Pure View QHD Display, Qualcomm Snapdragon 845 Processor, 8GB RAM 128GB storage and 4000mAh battery. The detailed camera specs is not known. However, as per reports the phone is expected to launch very soon, by late January 2019. We'll keep you updated with more specification details as and when its revealed.