Google India few days back launched its new Neighbourly App, a local discovery and a sort of crowdsourced city guide. The App will help the local users to get their neighbourhood related questions easily answered in an open chat forum. Currently the Beta version of the app has launched in Mumbai alone and looks like it's been received in a positive way.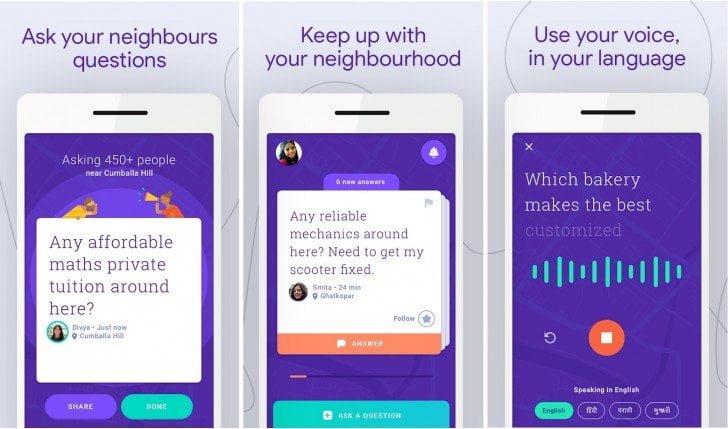 How does Neighbourly App works
Once installed, you can either type or use your voice to put in your queries or answer the neigbour's question. All the questions can be answered without having to share your private details like phone number, Name or address. There is an option to bookmark what topics you want to follow and be a passive user by seeing your neighbours answer.
Also Read: Xiaomi Redmi 6 Pro launched with Notch design
The app tracks the user's GPS location to connect them to their neighbourhood after sign-up. All Q&As can be browsed through in the form of swipe able cardsalaTinder and Cake Browser. The App is compatible with phones running Android 4.3 and above and listed under 'Travel & Local' section of Playstore.
For people who are interested but not based out of Mumbai, Google has this update:
"If you live outside Mumbai, join our waitlist and invite your neighbours. We'll be looking to expand to other neighbourhoods across India that are excited to try Neighbourly," Google said.