In this post, i am going to share some of the best methods that would help you to make your Windows PC shut down on a schedule. Let's check out the best methods to make your computer shutdown at Given particular time.
How To Shutdown You Computer At a Specific Time Automatically
Step 1: First of all, right-click on your Desktop and then select the option of "New shortcut"
Step 2: After creating the new shortcut you will be prompted "what item would you like to create a shortcut for?"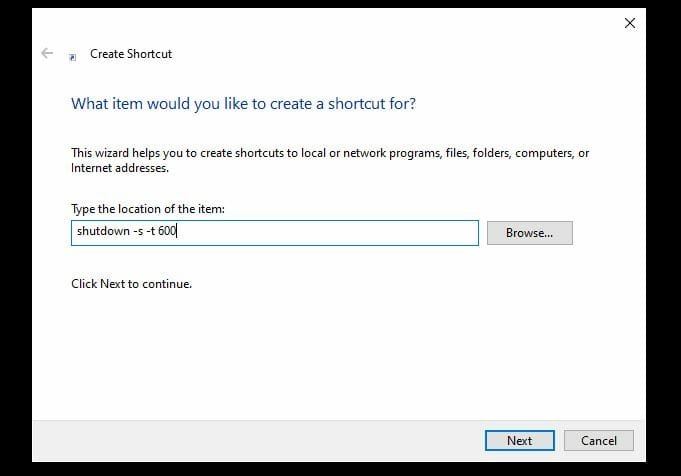 Step 3: You need to enter the following code their shutdown -s -t 600. As you can see in the screenshot, I have typed "shutdown -s -t 600". Here, 60sec = 1 minute 10*60sec=600 seconds so my computer will shut down after 10 minutes. You need to enter the time in 'Seconds'.
⚠️ Similarly, if you want to your computer to shut down automatically after 1 hour, then you need to type in shutdown -s -t 3600
Step 4: Once you had completed the above steps, you need to save that file. You will find the newly created shortcut on the desktop, double-click on it and you will get the notification on the taskbar regarding your shutdown time.
That's it! You are done. This is how you can make your computer shut down at a given particular time in Windows