Get peace of mind with Flipkart's hassle-free warranty claim process !
Looking to claim warrant on Flipkart in 2 minutes ?
Our post will guide you through the process and ensure a swift resolution. Don't let technical issues disrupt your shopping experience, claim your warranty today.
Steps To Claim Warranty on Flipkart
The process for claiming a warranty on an appliance or gadget from Flipkart is quite simple. I have broken down into two procedures below
First, claim the extended warranty or have it replaced online.
Second, claim the warranty by visiting the nearest same-brand store.
Also read – How To Reactivate Flipkart Account in Mobile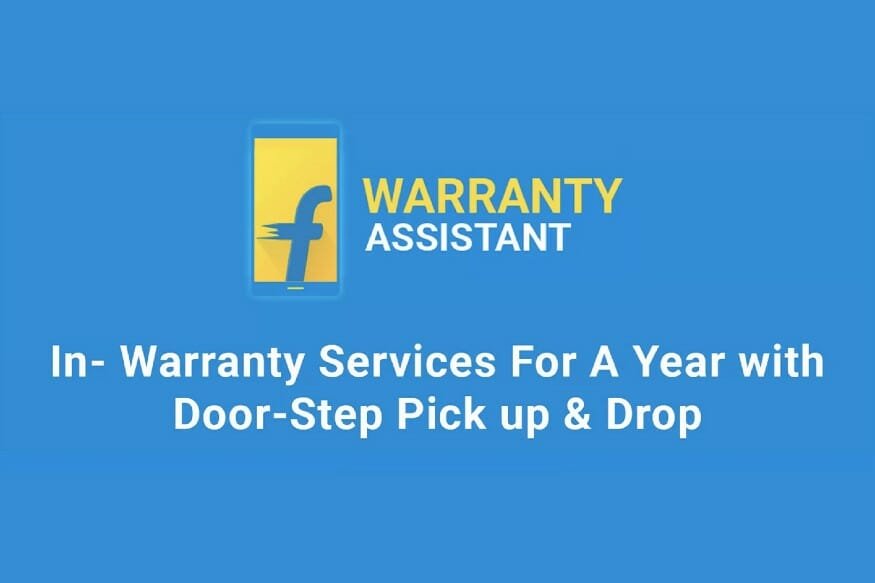 How to Claim Warranty on Flipkart in 2023
Method 1 : Claim Flipkart Extended Warranty
On the store's website, you can find information about your product's warranty period and other details, such as its guarantee. Aside from that, the product's manufacturer is responsible for the warranty, not Flipkart's retailers.
You can replace any Flipkart product within ten days of purchasing it, which is a general guarantee period. For instance, for headphones, you can directly contact the manufacturer without involving Flipkart.
On the product page, you can find contact information for the manufacturer.
The manufacturer can be contacted by email or mobile phone.
Request a warrant by sending your billing copy.
You can get in touch with Flipkart customer service.
However, you can take advantage of Flipkart's warranty program if the manufacturer refuses to provide an extended replacement period. Steps to claim Flipkart extended warranty:
Step 1 – Call Flipkart's customer service number, 1800 202 9888, or Flipkart Service Queries and inform Jeeves of the defect and the corresponding issue.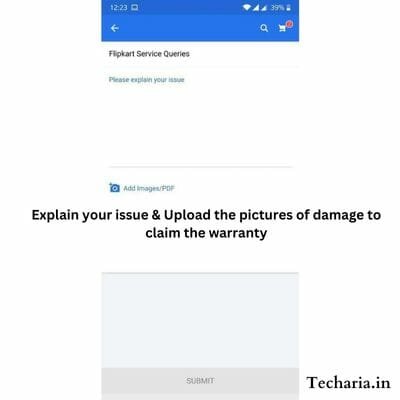 Step 2 –Next, send a copy of the invoice, the extended warranty certificate for the product, and your ID proof to extendedwarranty@jeeves.com.
Step 3 – For the site inspection, an engineer is sent to you by Flipkart officials once the verification process has been completed.
Step 4 – Upon inspection, if the issue persists, your product will be sent for repair.
Step 5 – You will receive a repair or replacement within 30 days of the purchased device or appliance.
Step 6 – Alternatively, they will replace your product if it cannot be repaired.
Step 7 – You will be given the option of a return without repair if the claim amount exceeds the insurance coverage.
Also read – How to Scan QR Code in Myntra
Method 2: Claim Warranty Using Invoice From Flipkart
If your product needs repair, you can take it to your nearest service center of the brand that you bought from Flipkart. The only thing you have to do is download the invoice for the product and repack the product as if it is delivered newly.
Within the warranty period, any defective product shall be repaired without charge. The following steps will assist you through the process of downloading your Flipkart invoice:
Tap the three vertical lines icon on the Flipkart app, and then select 'my orders'.
Select the 'invoice download option' for the order for which you want the invoice.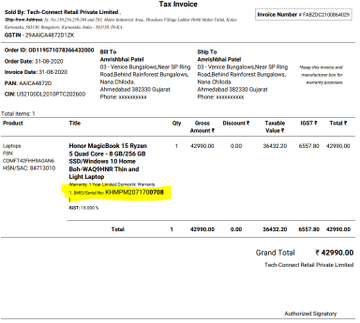 Start the download by tapping 'continue.'
We understand that it is not easy to claim a warranty from Flipkart; however, this article is to make your difficulties less by explaining two easy ways to claim a warranty. We hope now you have got instant solutions to save your unreasonable amount of time.