Amazon India Prime is now offering a new benefit for its customers in India. Amazon Prime is one of the best online subscription available in the country which provides not only access to online movies and TV series via OTT platform but also offers great benefits in Online shopping.
Being a Prime member, you get Free shipping for products, exclusive deals in online shopping and also you get Prime Music streaming service , free eBooks and many more. These are so much more than the lone media streaming service offered by its competitor like Netflix and Disney+Hotstar. Let's check out the details on this benefit.

Amazon Prime Gaming Benefit
Also read: Airtel Rs 401 Recharge Pack gives you Free Disney Plus Hotstar VIP Subscription Worth Rs 399 And 3GB/Day For 28 Days
The new benefits is on the In-Game content for Mobile games you get free in-game content like collectible characters, upgrades, in-game currency, and Prime-only tournaments, in a couple of popular mobile games. As per the report, the company has setup a microsite which showcases this benefits and also to list down the games which are supported currently. Check out that page here.
You just need to use your Amazon Prime login in the game to get these free benefits. For now, the games which comes under the offer includes Mobile Legends: Bang Bang, World Cricket Championship, Black Desert Mobile, Words with Friends 2, Mafia City, and The Seven Deadly Sins. More popular games are expected to be added soon.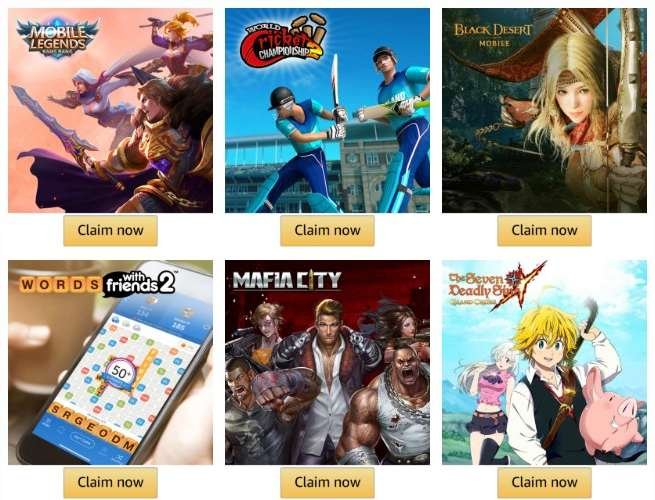 On this new Prime benefit, Akshay Sahi, Director and Head of Prime at Amazon India, said, "With the launch of Prime gaming, we continue to make Amazon Prime more valuable for members in India. We recognize the need for in-game content by mobile gamers to enhance their playing experience and are delighted to provide access to this content free to Prime members. We will continue to add new in-game content for other popular games, with frequent content refreshes."