Amazon India launched its new smart device offering in the country powered by its Alexa, Echo Flex Plus-in smart speaker. It is one of the less priced devices in the Amazon Echo series, even lower than the popular Echo dot. The highlight of this device is that it connects directly to the power socket, has speaker, USB-A port and 3.5mm jack.
Amazon Echo Flex Plugin-in can be seen as portable and compact device which can be used in places like kitchen or hall of you home. Since it does not need any cable for connecting or space for keeping the device, it's easier to use. Another use case, it can act as connecting device between different Echos in your home present in different rooms.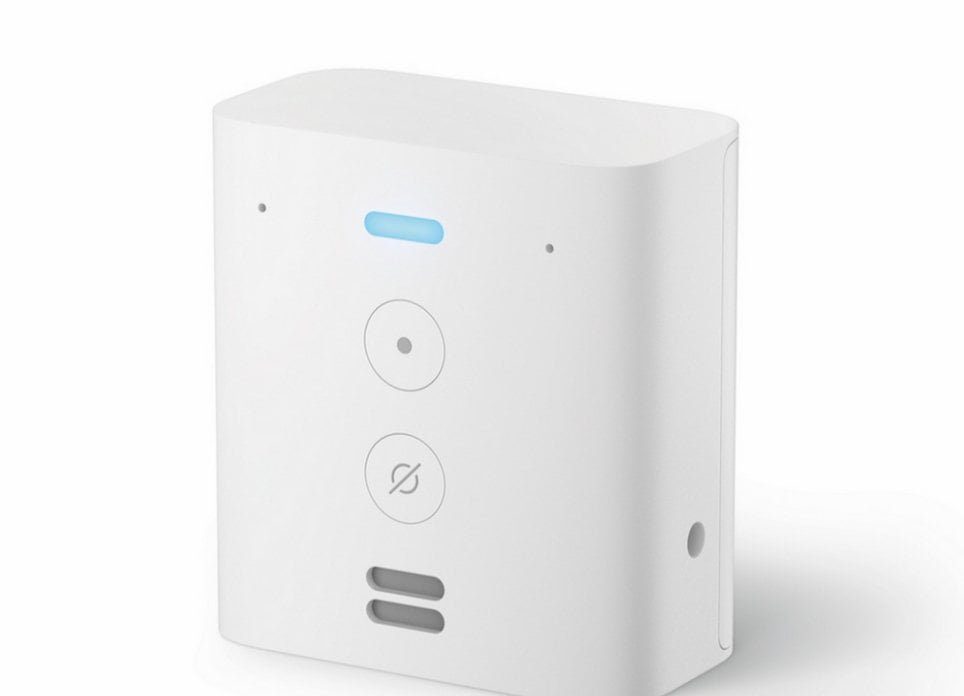 Also Read: Realme X2 Pro with Snapdragon 855+, 90Hz display, 50W fast charging launched in India at Rs 29,999
Coming to the specifications, the device has two soft buttons along with a light indicator to show the Alexa activation. There is a tiny speaker built-in with the device so you can still play your favorite songs. On top of this, the device can act as charger to your phones since it has a USB-A port. This allows you to keep the device plugged in all the time even when you want to charge a smartphone.
The smart speaker has a 3.5mm jack, which can connect a speaker. This can be done via Bluetooth as well. In U.S, the USB-A port was used to connect modules like motion sensor and light thereby making it more useful. However, we are not sure whether they will be available in India as well.
The new Amazon Echo Flex plug-in speaker is up for pre-order now and will start shipping next month. As launch offer, Wipro 9W smart LED blub is given free of cost on purchase of this new Echo device. If interested, check out the Amazon India now.