Google Pixel 2, the successor to search giant's last year flagship is in the works and the same was confirmed by the company itself. So we keep on getting various leaks and details from time to time on the internet.
Google Pixel 2 Specification Leak
Few days earlier, there was a major leak on new phone's specification and it seems to be packed to the core to compete against all major players.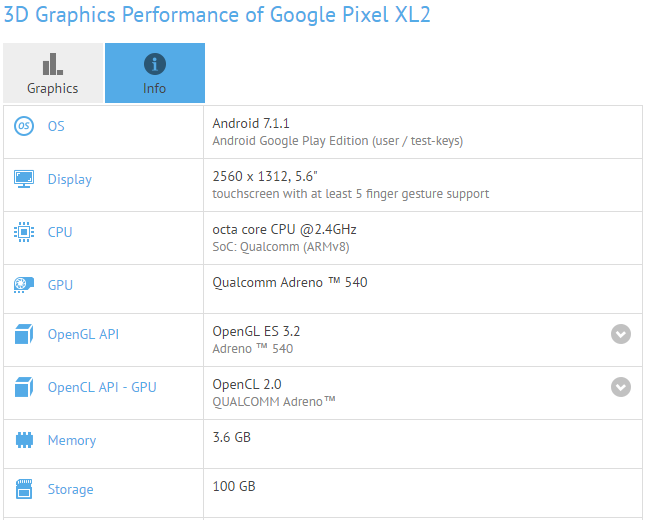 Image Source : GFXbench
From the specification one can see that the Google Pixel 2 will be powered by latest Qualcomm processor , 4GB RAM and having 5.6'inch QHD display.The Aspect ration in the specification indicate the design that it will follow the footsteps of LG G6 and Samsung S8 smartphone. This also indicates that Google will also be following the trend of less bezel and more screen space on the front side.
Also read: Sony Xperia XZ Premium Smartphone now available in Amazon
Google Pixel 2 Design Leak
There is a latest DBS Concept's version of Google Pixel 2 and truly it gives the Samsung S8's Infinity display screen design a run for its money.If at all this concept version is similar to the final product it will give the search giant a great advantage in design department.
One should note that this version's design kind of aligns with the leaked aspect ratio on the specification earlier. The highlights of this design include the presence of vertical Dual Camera setup , absence of headphone jack and glass finish all round the smartphone.
Please check out the video with the design below
Source – DBSConcept