Motorola is bringing back the legendary Moto Razr phone which hogged the limelight few years back. This time the new 2019 Moto Razr phone is rumored to come with a foldable display which is said to be the trend for 2019. We have earlier reported the design spec sheet on patent filings few days back on
techarea
of this new phone and now the actual renders of the phone are out done by popular designer
waqar
khan.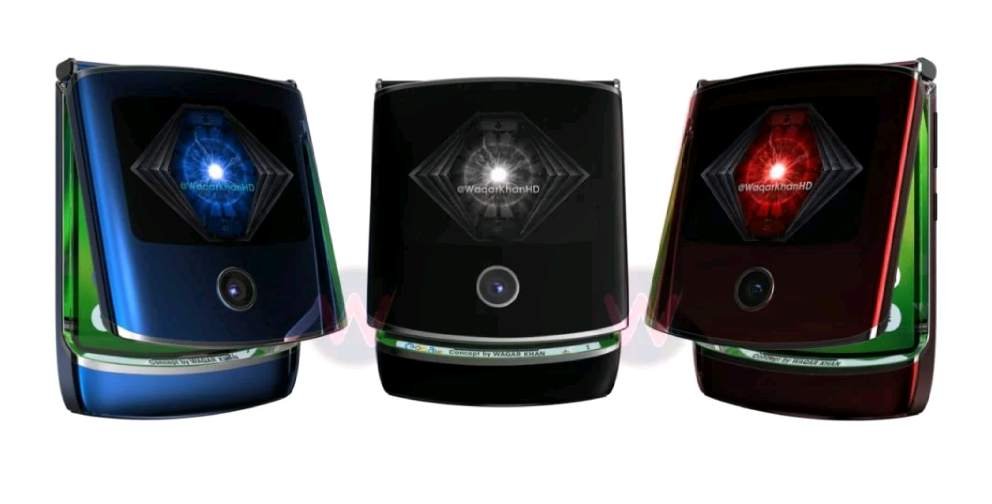 2019 Moto Razr Details
The render images are quite similar to the design we saw in the patent filing image. The actual physical flip out is carried over from the original phone and instead of the keypad, the display of the phone extends at top and bottom when flipped open. There is also a display on top of the phone which will be used for notifications purpose. Also, the rear camera is placed in such a way that you can use the smaller display on top as Selfie camera when the phone is used in folded position.
Also Read :Samsung Galaxy M30 to come with Triple Camera Setup & Super AMOLED display
The pricing of the device is expected to around $1,500 as per a report fromWallStreetjournal. In the U.S, the phone will be Verizon exclusive and initially only limited number of devices will be manufactured. No details on global launch date and plans for India are unknown.