Today, Apple accidentally leaked its upcoming iPhone called iPhone XS and also the new Apple watch with bigger display. These images have been shared by 9to5mac .As per the images, the new iPhone XS will comes in 5.8inch and 6.5inch display sizes and for the first time the phone will come in Gold color option.
Apple iPhone XS

As expected, the new will come with edge-to-edge display design with no bezels and also no home button. The navigation will be taken care by the iOS12 gesture functionality. Apple was planning to launch the new iPhone along with the latest Apple Watch during the September 12 event.
Also Read:ZTE Axon 9 Pro with Snapdragon 845 and 4000mAH battery launched
Apple Watch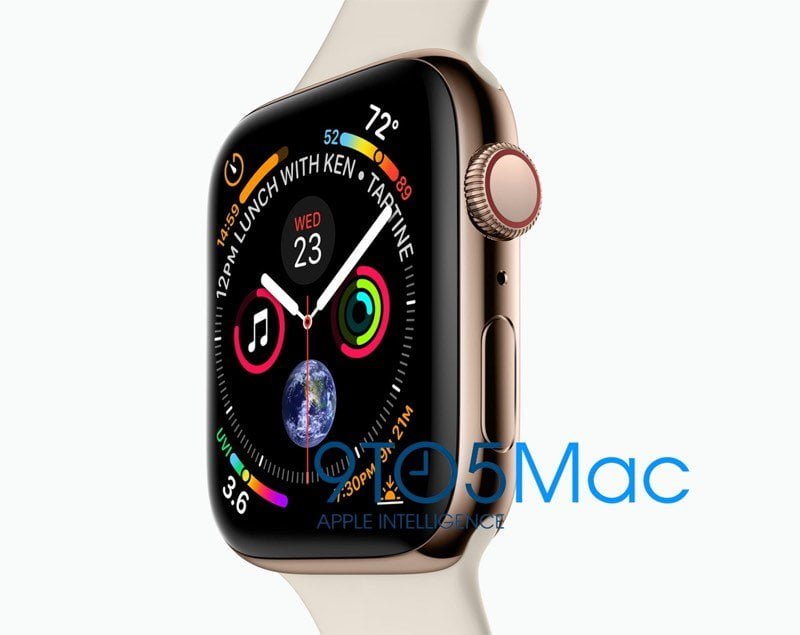 The new Apple Watch is expected to come with thin bezels and about 15% more increase in display size. In the new version it is expected more complications will be introduced which is included on the watch face itself, underneath the hands, while another four are located at the edges of the display.
Like the new iPhone XS, it looks like the Apple Watch will also comes in Gold color option. Come September 12, we should get to know all details .