Android has got a new launcher to join already big list of competitors to chrome. The highlight of this new browser is that it will be butter smooth and consumers very low memory. This makes the app lighting fast and easy to use. We recall there are already many options such as Firefox Focus, UC Browser, Microsoft Edge etc. existing and now Xiaomi Mint follows the same path.
Xiaomi Mint Browser Features
Like the existing popular Lite Browsers, you get features such as dark mode, multi-tabbing experience and Incognito mode. The browser window comes with a search bar allowing you to make instant search queries. On top of this, you also get a dedicated microphone icon to perform voice search powered by Google.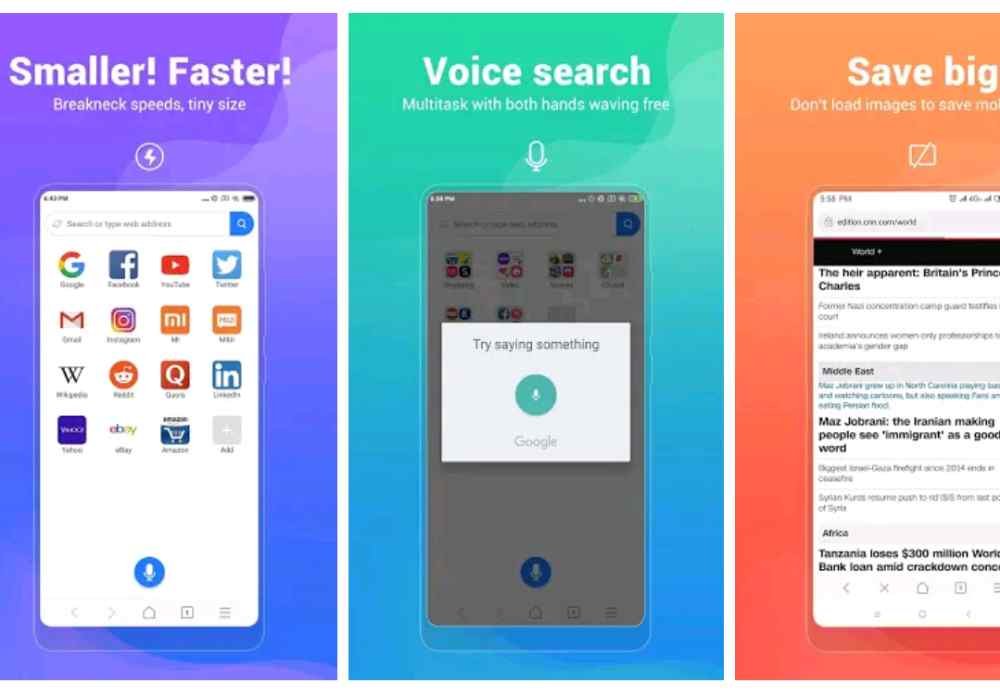 Also Read:This new Google Tool allows you to easily create Doodles
Apart from this, bookmark, download support and history options are present. Being a Lite App, you can control your data usage by using the dedicated option. As of now, the browser is touted asAdFreeBrowser but with Xiaomi we can expect that to change in future. On browsing front, the render of pages is quite smooth thanks to the dedicated server making loading of pages like the traditional manner.
The App size is 6.6MB and is now available on play store for download. Check out the App here.