Samsung Pay launched in India after the Early Access Program conducted earlier
Samsung today launched its mobile payment platform 'Samsung Pay' officially in India.To recall Samsung has been doing beta testing using the Early Access Program for few weeks now. As per the company, the payments solution will work with most major banks, UPI, and Paytm. At the India launch event, NITI Aayog CEO Amitabh Kant said that this solution will help enhance and increase formal economy in India, where still majority percentage of transactions are still done using cash.
Samsung Pay works and supports both NFC and MST (Magnetic Secure Transmission) that allows a user to send a magnetic signal from smartphone to the payment terminal's card reader.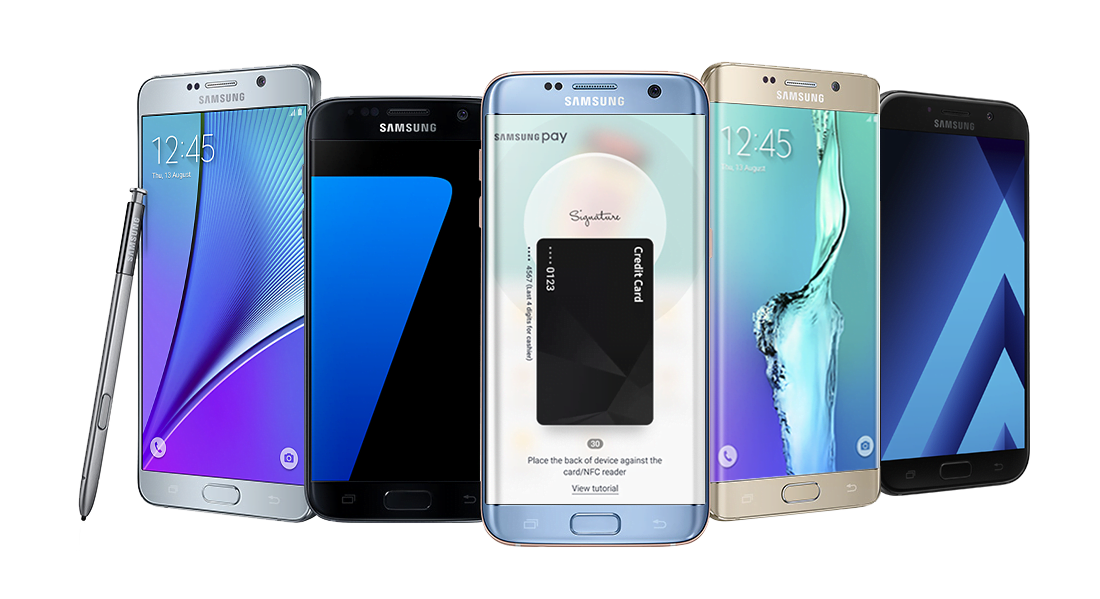 Banks which support Samsung include Axis Bank, HDFC Bank, ICICI Bank, SBI, Standard Chartered, and American Express for now. Citibank is expected to join the platform soon. Samsung Pay users can link their Paytm Wallet to the service.
It was mentioned that Samsung Pay UPI integration is currently in its beta phase, and will roll out within two weeks. The UPI ID assigned to Samsung Pay is @pingpay while users can create their user ID with username@pingpay to send or request money. It is to be noted that Axis Bank powers Samsung Pay UPI solution.
Currently, Samsung Pay is available in 12 global markets, including South Korea, the US, China, Spain, Singapore, Australia, Puerto Rico, Brazil, Russia, Thailand and Malaysia.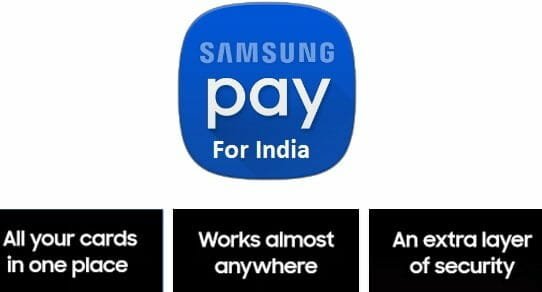 Steps to Setup and Start Using Samsung Pay
Make sure payment solution supported smartphone is available
Please register in Samsung Pay website
Install Samsung Pay App
If needed, do system update on the smartphone and the activate the App accordingly
Launch the App using the registered login credentials
Fingerprint registration and PIN for payment authentication can be done.
Tap on Add your Debit/Credit Card to add card details, which by default launches the camera within the app to auto read card details. This can also be done manually.
For Paytm users, mobile number can be used to link to the wallet and adding money to paytm wallet via Samsung Pay is also supported.
This can be done tapping the 'Wallet' option on main screen and the tap on 'Add' to open the add money page.
To make payment at stores using the app, the user needs to select the card from the App and place the phone near the POS machine/card reader/NFC reader post authentication to complete the transaction.
As part of launch event below are the offers provided :
Exclusive offers for Samsung Pay users were also detailed.
Mastercard users would get 20 percent instant discount on Pizza Hut orders, 15 percent instant discount on Barista orders, and discounts on select combos at Cafe Coffee Day
Axis Bank users can get up to Rs. 1,000 cash back
HDFC Bank users get 5x reward points on credit cards and 5 percent cashback on debit cards
SBI credit card users get up to Rs. 100 cash back per transaction
Paytm users get up to 100 percent cash back on movie tickets
ICICI Bank users get up to 50 percent cash back on credit and debit card transactions
Standard Chartered users get up to 20 percent cash back on credit and debit card transactions
Visa users get complimentary popcorn+beverage combo at INOX Cinemas
More details on Samsung Pay and how its working are present in the Samsung website.