Samsung India has officially launched the new JBL Quantum Gaming Headphones series in India starting with price Rs 3,999. There are 7 headphones launched in this new gaming series and price of the headphone extends up to Rs 29,999. The products were announced by Samsung India through its own channels. The nexus is that the JBL brand is owned by Harman International Industries which in turn is owned by Samsung.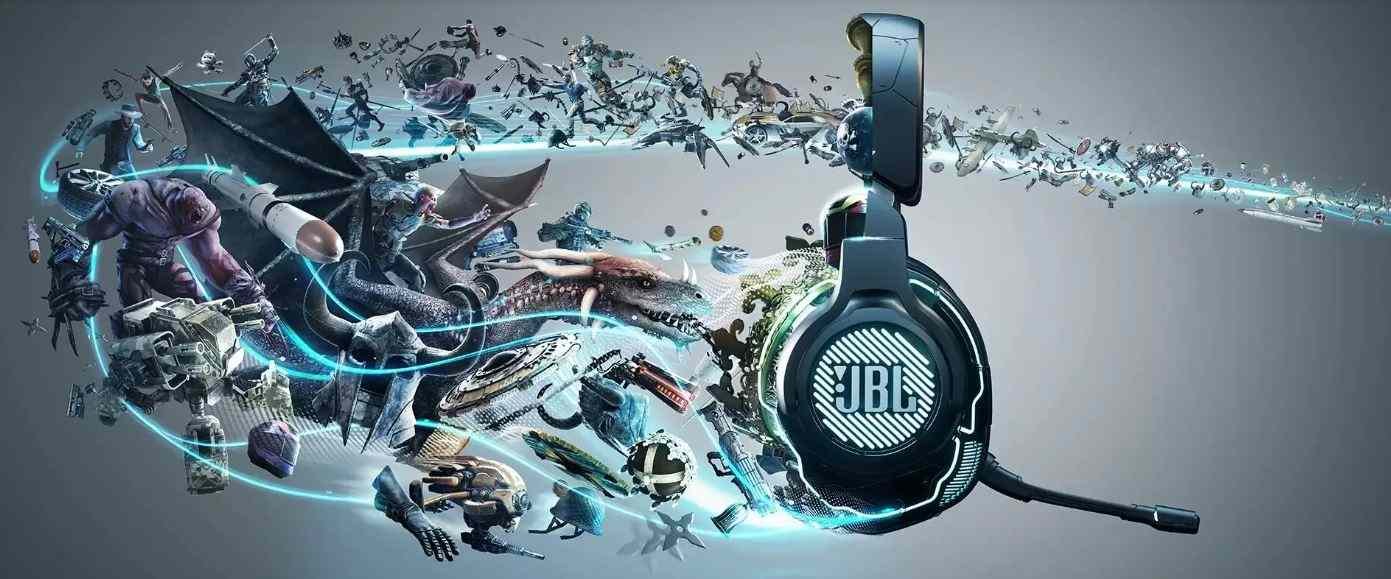 Also Read: HTC Desire 20 Pro with 6GB RAM, 48MP Quad Camera, 5000mAh battery Launched
JBL Quantum Gaming Headphones
The new JBL gaming headphones comes with different audio enhancing features which is available in device based on the price. All the seven JBL comes with Quantum SOUND signature feature ans support usage in PC, Mac , Xbox, Playstation, Nintento Switch, VR and mobile. The models are named as Quantum 100, Quantum 200, 300, 400, 600, 800, and high-end product is the JBL Quantum ONE.
Only Quantum 800 and Quatum ONE headphone has Active Noise cancellation ( ANC ). In this only Quantum ONE has JBL Sphere and head-tracking sensor present in them. The Quantum Surround Sound feature is present in mid-range priced headphones which include the Quantum 300, Quantum 400, Quantum 600 and Quantum 800.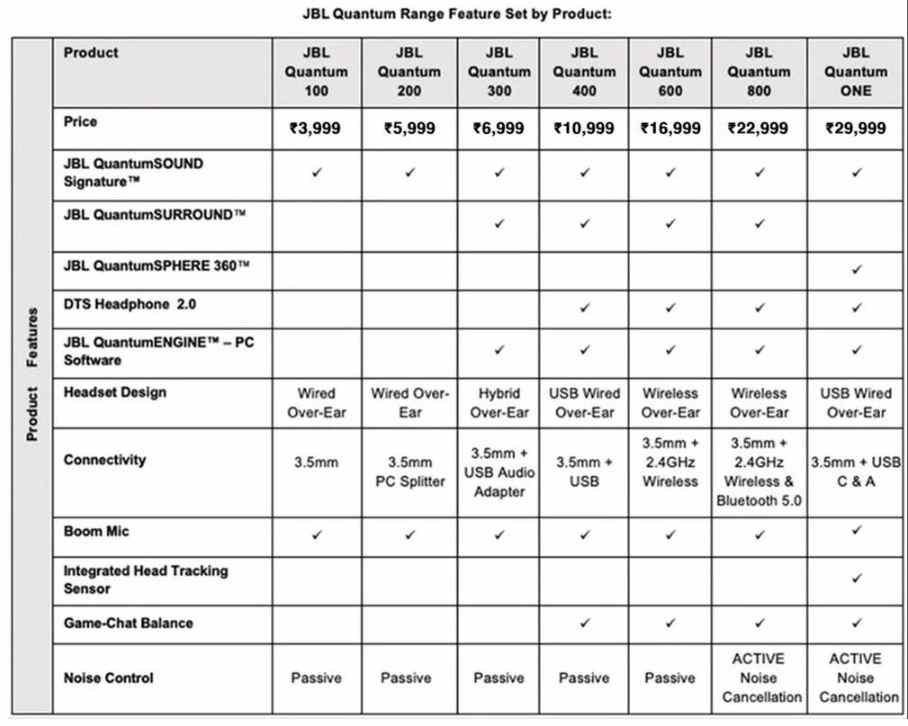 The complete features present in each of these headphones are clearly mentioned in the above table along with the pricing details. JBL Quantum Gaming Headphones are expected to go on sale very soon and details of the same will be available in JBLQuantum.com website.