Google refreshed Google Earth application with exciting new features and immersive exploration experience
For long Google Earth was without any major makeover due to which the user base for the application was shrinking. Now, Google has revamped the application by adding many new exciting features. This update is available in chrome browser and Android devices.
Google Earth's interface is completely redesigned and now act as a 3D mapping service tool for adventure and exploration purpose. This 3D view provides users with an immersive experience of the location or the places which they are trying to discover.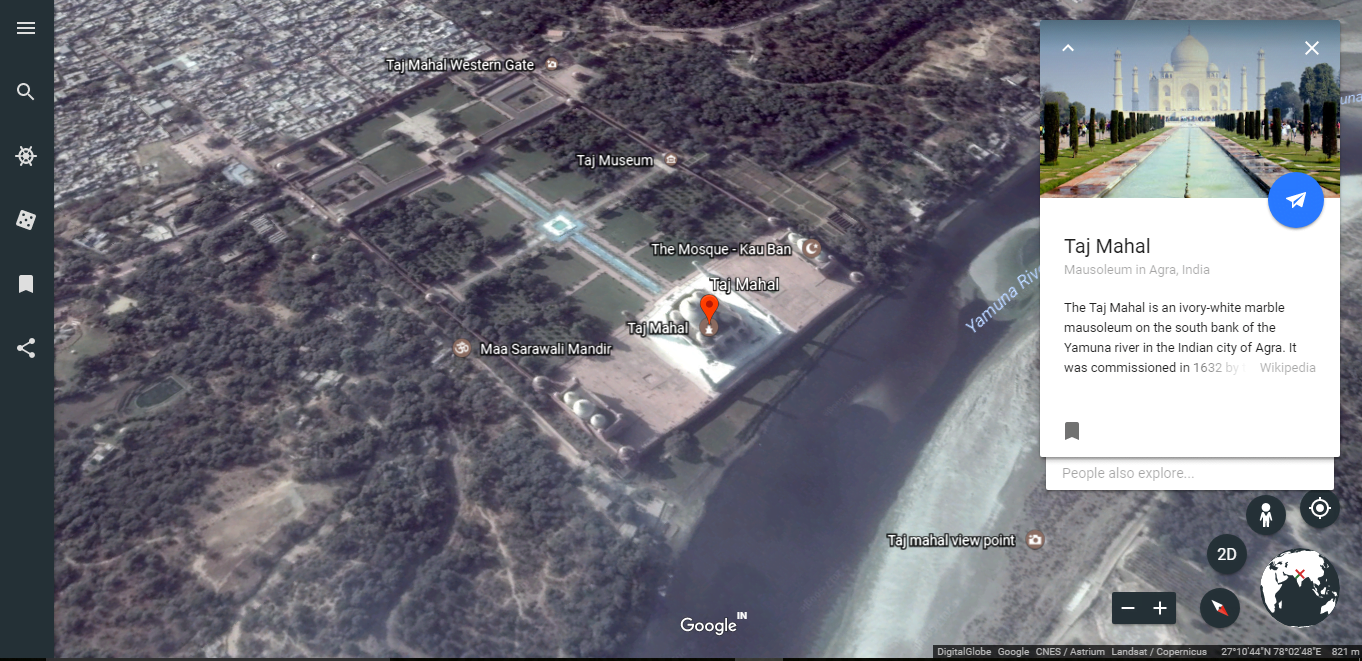 The central feature of this update is the 'Voyager' option. Using this feature, you can avail guided tours of specific locations by experts such as scientists and documentarians while sitting at home. This is made possible by Google's partnership with groups like BBC and NASA who are sharing their resources. Presently, there are over 50 stories in Voyager and we expect the list to expand. Another highlight of Voyager segment is that during a journey, you can send cards to family and friends from the places which is explored in addition to traditional link sharing option.
Another noteworthy feature is the 'I am Feeling Lucky' option which takes users to random locations. Google Earth is highlighting some 20,000 lesser-known destinations across the globe. For each of these destinations, little pointers of information are provided using knowledge cards to learn more about the place. Finally, each location is supported by 'points of interest' which lets users to explore more places nearby the present spot.
Google Earth will work directly in Chrome browser for desktops without any download of software. However, app needs to be downloaded for Android mobiles and tablets. Also if you need to explore maps of Moon or Mars, software download is required for desktops. No Google earth app is available for iPhones or iPad yet.
Google also updated the virtual reality version of Google Earth application which now supports high-end VR units like HTC Vive and Facebook's Oculus Rift.