Nokia's low cost feature phone Nokia 150 Dual SIM introduced in India at Rs 2509.
The once renowned Finnish phone brand has recently made a comeback of sorts with Android as their software.Recently in Mobile World Congress(MWC), Nokia unveiled four new models – Nokia 6,4,3 and the old horse 3310. Now the company has launched a basic feature phone Nokia 150 Dual SIM for the Indian market for Rs 2059 which will be available through Amazon and Flipkart.We should note that this model was announced way back in December by HMD Global, the company which now owns Nokia brand.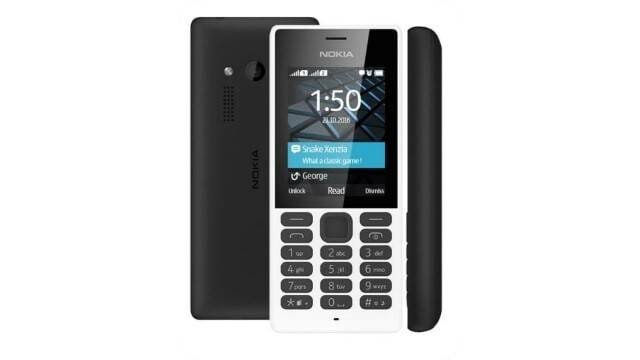 Nokia 150 specification & features include:
Small 2.4-inch display that supports 240 x 320-pixel resolution
Running Nokia's Series 30+ software with Dual SIM support
1020mAh battery with up to 22 hours of talk time and 25 days of standby time
Come with a built-in MP3 player. Bluetooth 3.0 with SLAM and FM Radio
Sports basic camera with LED flash and micro SD card slot.
The device is built by hard-wearing poly carbonate shell and scratch resistant color. there are few pre-loaded games including the famous Snake game and some trial version of Gameloft's games.
Along with this phone, looks like HMD Global has big plans for Nokia brand and its new models in about 120 markets at the same time in second half of the year.