Lite Apps are stripped down, smaller in size and fast apps created as replacement for popular heavyweight apps in Android. Recently, they have become very popular mainly because large companies like Google, Facebook and Microsoft have concentrated on developing markets in Asia and South America where the internet connectivity is still not very fast. To overcome this limitation and provide the popular apps to all users in these region, Lite Apps were developed.
Another benefit of the Lite Apps is that it still can be used by any person and if he/she wants to save space or have a faster experience in using an App say Facebook, or Twitter, Lite App version of the same can be installed and used. Let's check out some of the popular Lite Apps which will definitely save your phone from memory clogging and data management.
Must Have Lite Apps to Save space and get faster experience
Facebook Lite
Standard App – 58MB
Lite App – 1.3MB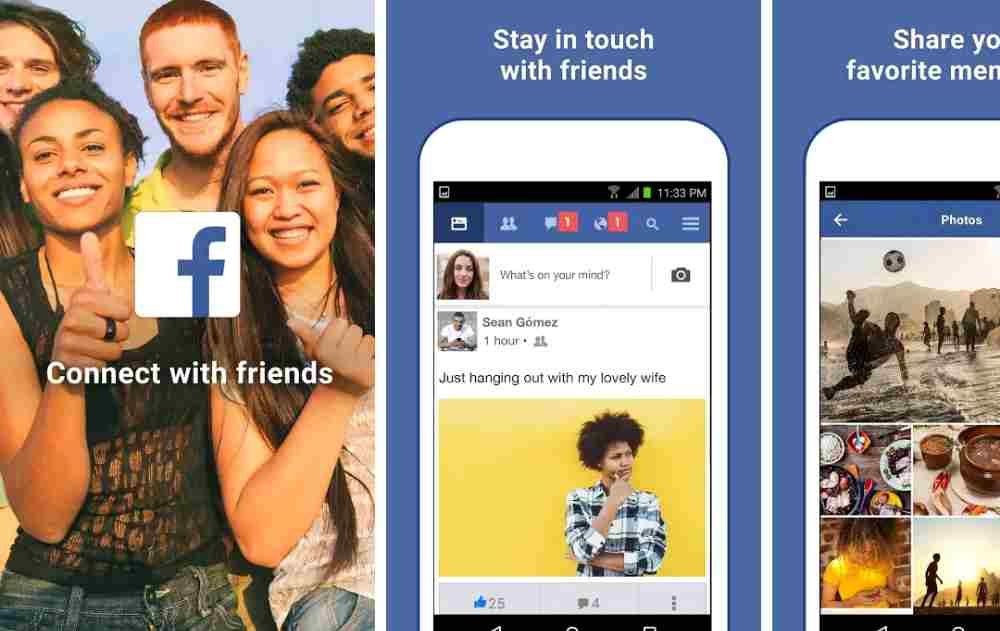 Facebook Lite forgoes the sweet circles and curves of the Full App and provides a boxy interface. By making all pictures, icons, text are sleeker to prevent bloating. Images are mostly compressed for preview and only when opened the full image is revealed. Auto-play video is OFF and only if required/clicked the video will play. Apart from these, the Facebook Lite App has almost all functionalities of the Full App.
Skype Lite
Standard App – 30MB
Lite App – 22MB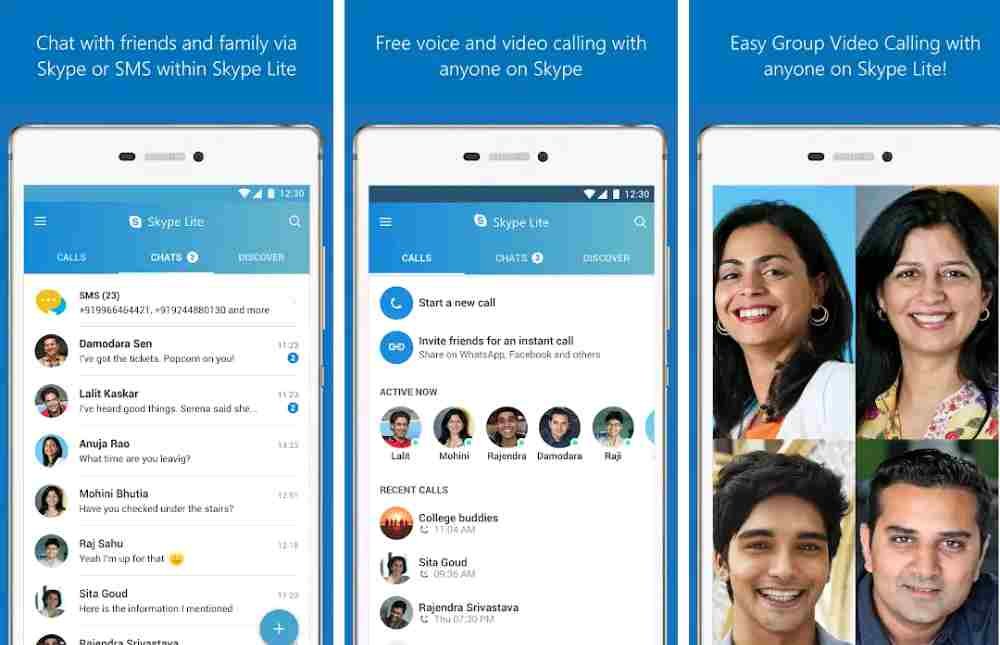 Skype Lite does differ from the full app that much. Only having basic features such as emoji, photos, files, video calling and ditching extra ones like sending money, GIFs support, YouTube /TripAdvisor makes the Lite App perform better and faster.
Also Read:9 Cool Google Search Tricks You Never Knew Existed
YouTube Go
Standard App – 87MB
Lite App – 9.5MB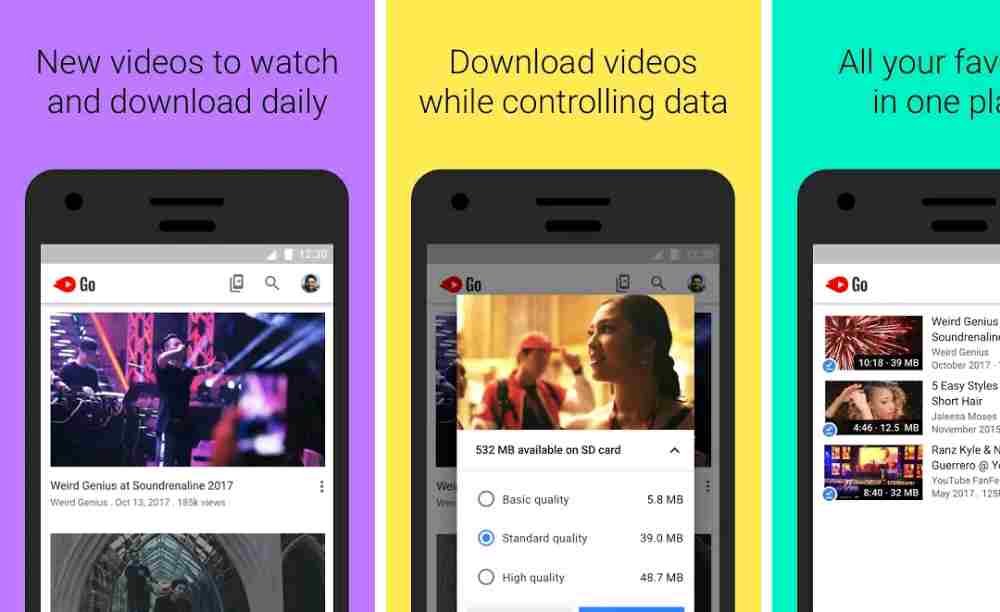 Go Apps are specifically designed for Android One program where devices with lower specifications can run the Android OS smoothly. However, the YouTube Go App is available for everyone to download. Its plain video watching app where you can select the quality of the video and 'Share' option. Other options such as 'Like', subscribe to channel, casting etc. are not available.
Messenger Lite
Standard App – 46MB
Lite App – 7.9MB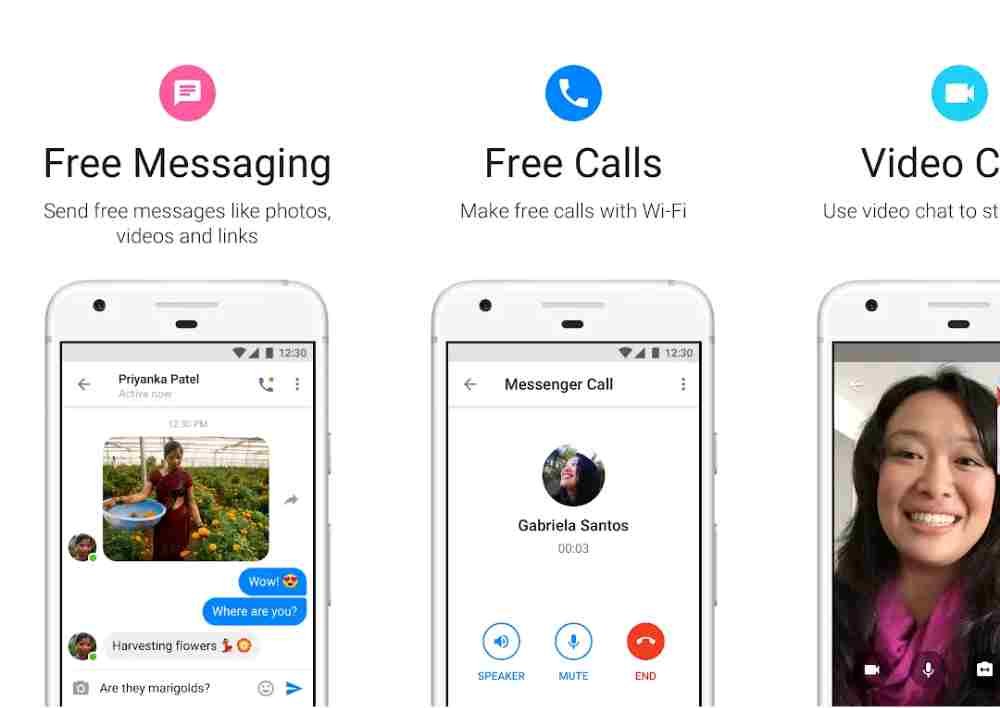 FB Messenger is a bulky app and the Lite version comes to the rescued for people who found the Full app usage taxing. It's a vanilla chat app with most of the popular features such as games, mobile payments etc. absent. For pictures & videos, they will load only if you tap on them.
Opera Mini
Standard App – 61MB
Lite App – 7.5MB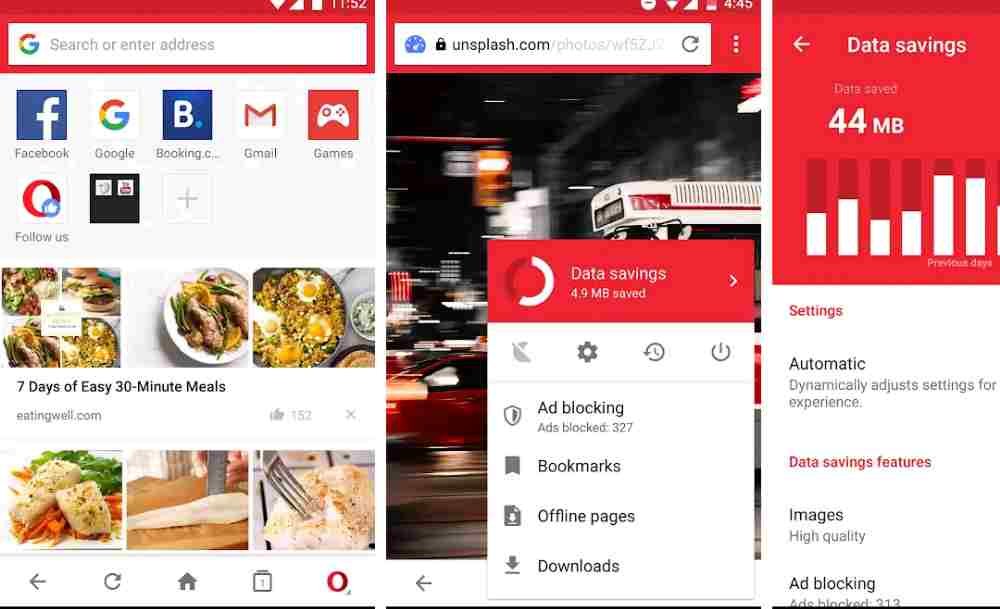 In terms of browsers, there are many light weight ones available in Play store. However, Opera Mini does a good job being a renowned name in browser industry. At first look, the app looks the same as full version but on this app when you visit a website, the browser servers download and compress the site before delivering to your phone. This makes site load faster and saves time.
LinkedIn Lite
Standard App – 33MB
Lite App – 855KB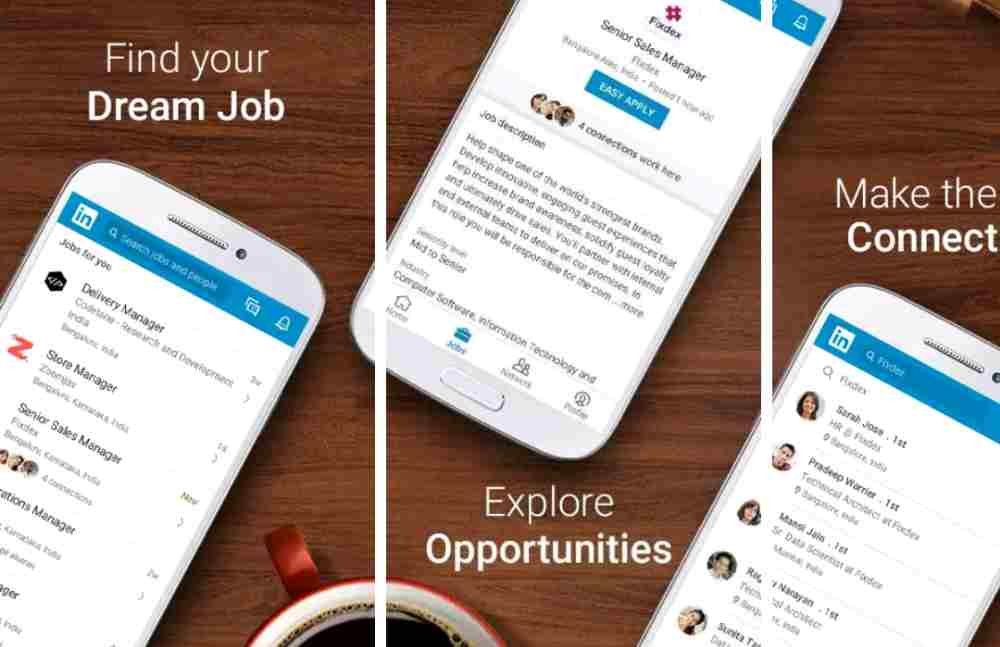 LinkedIn Lite is highly refined app of the full mobile app and comes with most of the core features intact. The App is made faster and smaller by removing unnecessary backgrounds, images compressed and videos wont auto-play.
Also Read:How to Easily Block annoying website notifications in Chrom, Firefox and Edge Browsers
Twitter Lite
Standard App – 18MB
Lite App – 890KB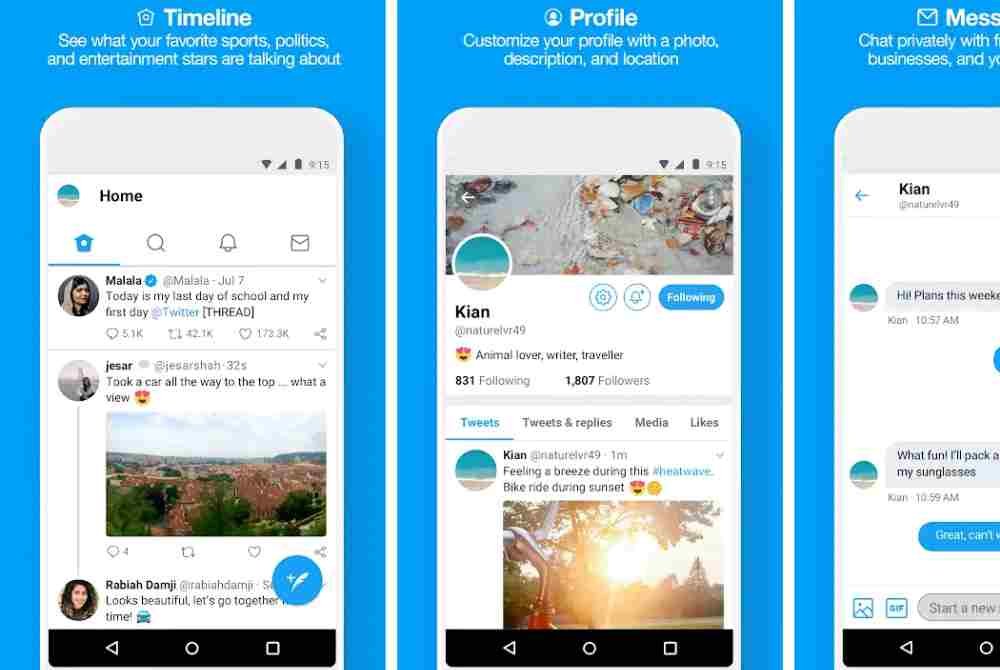 Visually there won't be much of a difference between Twitter Lite and Full App. The core change is present at the backend by using compress images and caching process. This enables the Lite App to run smoothly in low-spec'd phones.
Google Maps Go
Standard App – 33MB
Lite App – 134KB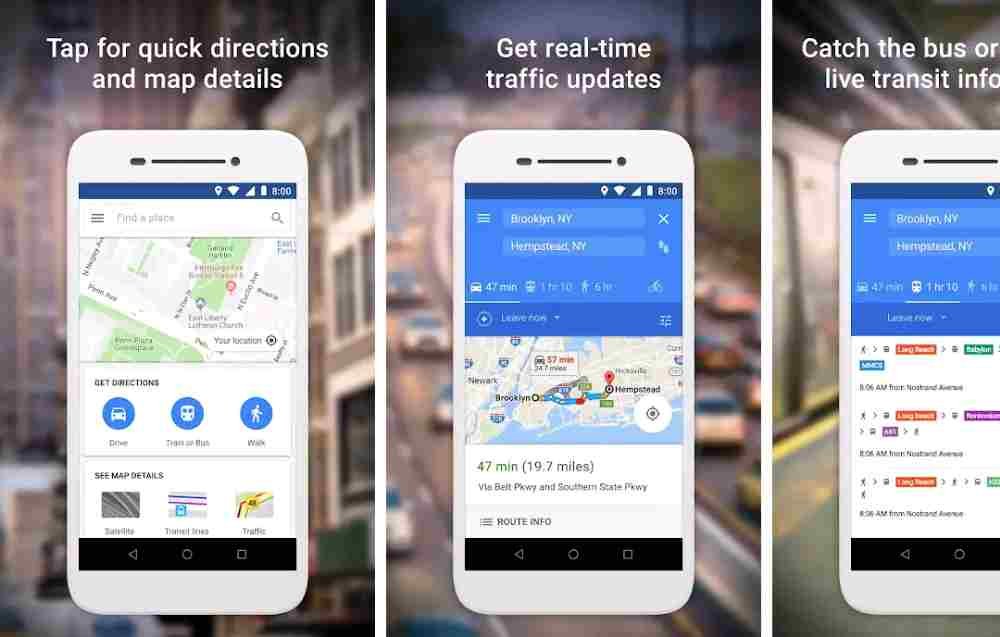 This like the YouTube Go is also part of Android one program and is a stripped down version of main Google Maps. Only basic features are present and extra goodies like offline maps, satellite navigation and location sharing is not present. For basic usage, this will be more than enough.
These Lite Apps are currently only available in developing markets in Asia and South America, but if you are in different region there is still a way to try out these Lite Apps. Check below for the same
1.First, setup a dummy Gmail account and include this in the 'Users & accounts' in your Phone
2.Then, install a decent Free VPN App in your smart. Check here for some of the best vpn app for your smartphone.
3.Post installation, change your account in Google Play Store by using the settings menu.
4.Now, Open the VPN App and change the location to Brazil, somewhere in Asia.
5.Download the Lite Apps which you require from Play store. Once done, you can proceed to remove the dummy google account and VPN software.
Thats it !
Please share the article to your friends and alsoSubscribe to our Daily News Letterto get latest Tech updates and useful articles like these right into your mailbox.