Following Black Shark, Nubia's Red Magic series, Lenovo is going to launch its own Legion Gaming Smartphone. Now, we have more details on the same courtesy the teaser image released by the company. Initial announcement of the new Gaming phone was made just a few weeks which revealed the device will launch under Lenovo's Legion gaming brand. Right now, a teaser poster has been posted and it teases the smartphone's fast charging details.
A rough translation of the phrases on the poster asks "Is 55W (fast charging) actually enough?". It appears that evidently Lenovo is taking a shot on the iQOO 3 5G that launched and had support for 55W fast charging support.
Lenovo Legion Gaming Smartphone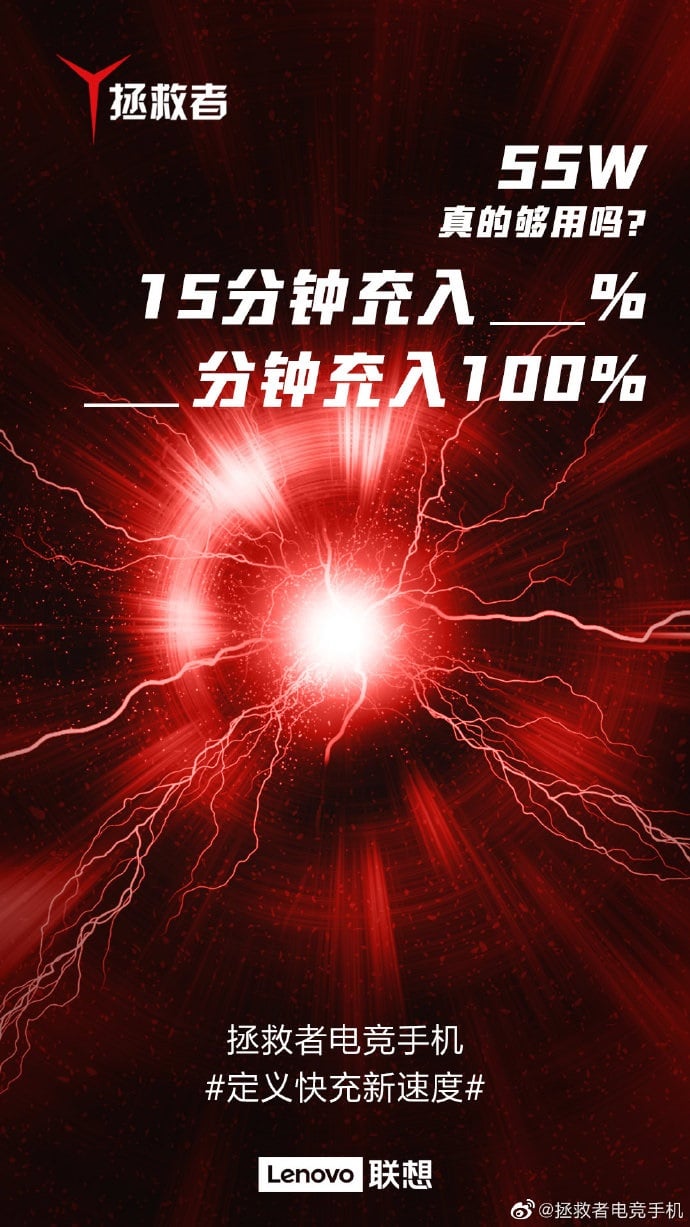 Also Read : Remove these Android Apps Now which are Infected by dangerous Malware
Primarily based on the above, one can deduce the Legion Gaming Smartphone may have support for quick charging that exceeds 55W.
Apart from this, the poster asks fans to guess what the battery range can be after charging for 15 minutes and in addition how lengthy it should take to achieve 100%.
Thus far, 65W is maximum fast charging tech which is commercially available. So, for now we can be sure that this new Legion Gaming phone will have more than 55W fast charging but not sure whether it will surpass the 65W level.
It has been confirmed that the Legion Gaming Smartphone can be powered by the Qualcomm Snapdragon 865 processor. We count on it should have the Snapdragon X55 modem for 5G too.
The phone is expected to launch in China first and then debut internationally later. We will keep you posted on more details in the coming days. So what you think about the new Gaming phone and gaming now being treated as exclusive category in mobile? Let us know your comments below.