Lenovo India has refreshed its Ideapad series laptops in the country with latest specifications and modern design. Lenovo Ideapad series devices are quite popular for budget laptop buyers since it offers good specifications and usability at reasonable price. So for 2020, the company has made changes not only in the internals with the new 10th Gen/AMD Ryzen processors but also in its exterior look with new design. Let's check out the details of the new laptop below.
Lenovo Ideapad Slim Series Laptop Details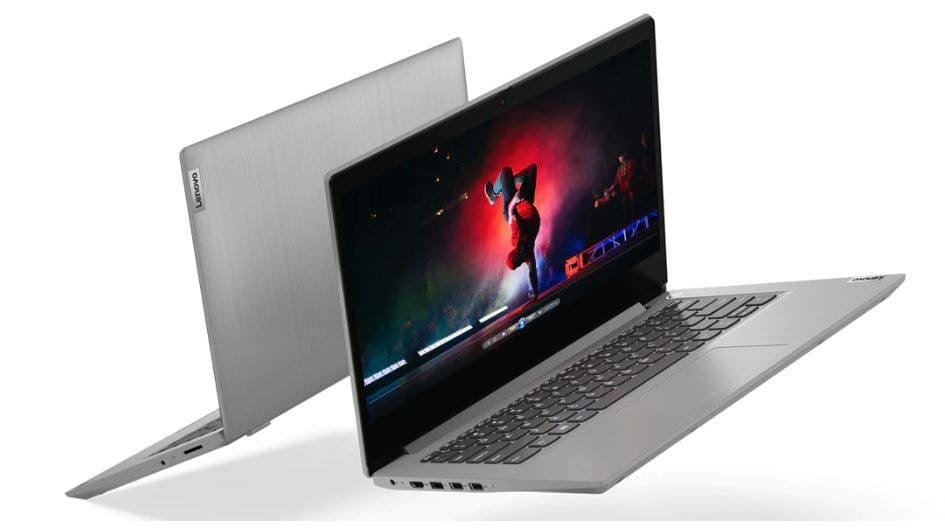 Lenovo Ideapad Slim 3 is the entry level laptop in this series , comes with 14- and 15-inch full-HD (1,920×1,080 pixels) IPS display options along with 10th-generation Intel or AMD Ryzen processors. You will have the option to have both SSD and HDD storage based on the variant. Some of the features the Slim 3 laptops will have are Power button with finger print sensor, Wi-Fi 6 connectivity and two USB 3.1 ports. Finally, the laptop is said to give 8.5 hours of usage on a single charge.
The Laptop comes in Abyss Blue and Platinum Grey colour. The price of this device starts at Rs. 26,990 and goes up to Rs. 40,990. It goes on sale from June 11 via Amazon, Lenovo online store, and all Lenovo Exclusive stores.
Lenovo Ideapad Slim 5 Laptop Details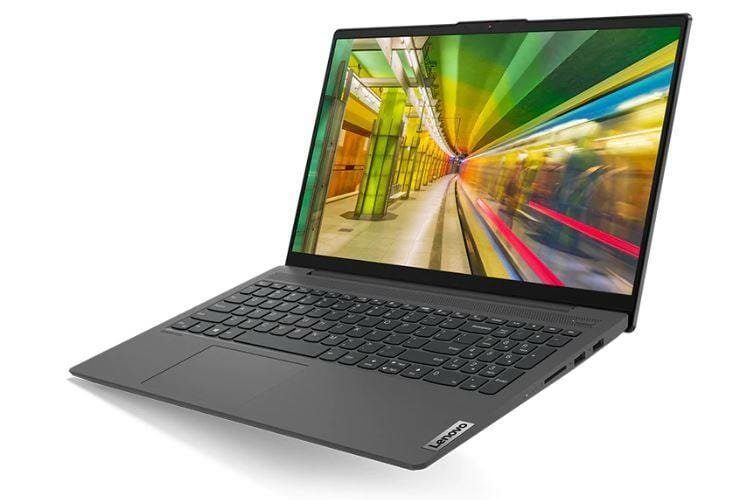 The Ideapad Slim 5 laptop are high-end laptops with top specifications and dedicated graphics card. The device includes 14- and 15-inch models with up to 10th-generation Intel Core i7 and AMD Ryzen 7 options, paired with up to Nvidia GeForce MX330 graphics. Apart from the specs, features like Dolby Audio support, aluminium chassis built are specific to this model making it a premium laptop. The RAM and Storage type can be customized with all the connectivity options in place.
The Slim 5 series laptop comes in Platinum Grey, Graphite Grey, and Light Teal colour. The price of the laptop starts at Rs 61,990 and will go on sale next month.
Also Read: New HP Laptops with 4G LTE Connectivity & Intel i5 Processor launched starting Rs 44,999
Lenovo Ideapad Gaming 3 & Yoga Slim 7i Laptop Details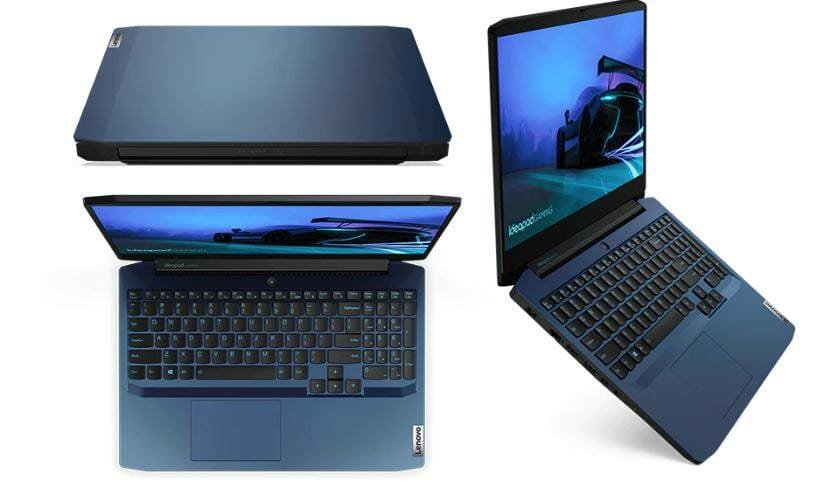 The Ideapd Gaming 3 is the latest gaming laptop from the company which offers 15.6-inch full-HD display that has 83 percent screen-to-body ratio. The specs include 10th-generation Intel Core i7 and AMD Ryzen processor options and has up to Nvidia GTX 1660Ti graphics. Other special features in this gaming device are Rapid Charge technology and gaming keyboard with 1.5mm of key travel. The price of this laptop starts at Rs 73,990.
Lenovo Yoga Slim 7i is a convertible type laptop which features 14-inch display that has up to 4K resolution and Dolby Vision support. It has up to 10th-generation Intel Core i7 or AMD Ryzen 7 processor. The features in this device include infrared (IR) camera with a Smart Assist feature, Wi-Fi 6 connectivity and Cortana support. The device is set at price of Rs 83,990.Both the laptops will be going on sale from mid of next month.